Some say that cheating is a natural need, and others claim it's a carnal sin, but looking at all those Hollywood couples swinging their junk left and right, it looks like their actions have little to no consequences. Until you account for the fans' outrage and the media's reaction, those two factors are the real career-enders for anyone.
Here are the biggest celebrity cheating scandals of the past two decades.
1. Jesse James was unfaithful to Sandra Bullock
Back in 2010, the fans received horrifying news: Sandra Bullock and Jesse James' sacred marriage was over! The worst part is that Jesse cheated on her with some sleazy, tattooed stripper and many other women before and after her. Even though he claims he took responsibility for having a side chick, the motorcycle mogul ultimately brushed it off with the equivalent of "millions of men cheat on their spouses, so what?" He's not wrong, but damn.
2. Arnold Schwarzenegger and his housekeeper
It is not a secret that Arnie is very loveable and has five kids, but one of them is not from his very faithful and non-cheating wife, Maria Shriver. In a 2012 interview, it was revealed that the Governator conceived a son with his housekeeper… in 1997 while still married to Maria! That's a very dangerous game, Mr. Universe.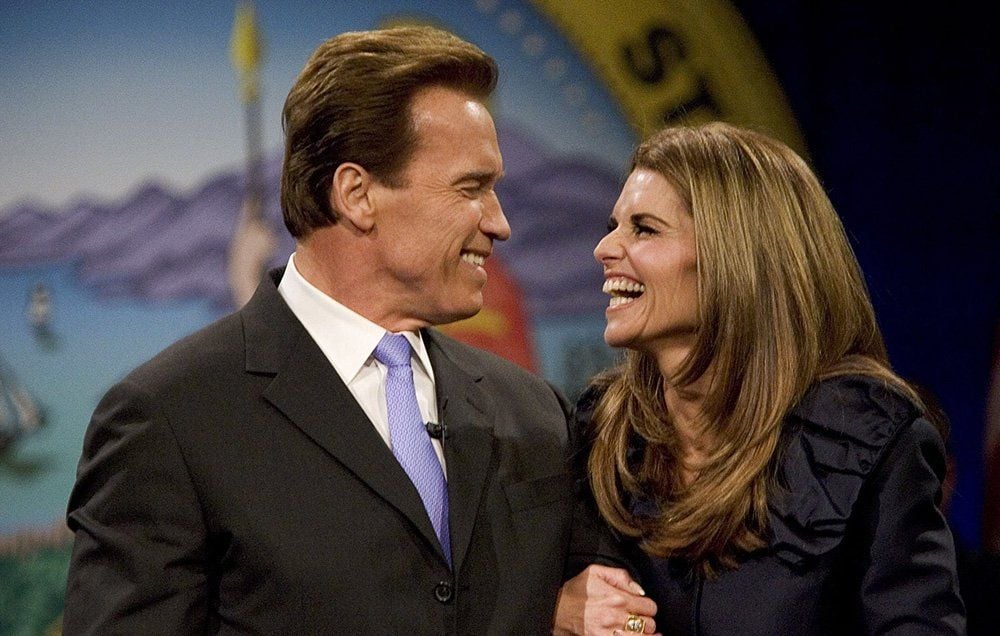 3. David Boreanaz cheated on Jaime Bergman
Your favorite vampire detective, David Boreanaz, was also caught fooling around with a mistress in May 2010. If the name Rachel Uchitel rings a bell, that's because she was Tiger Woods's most notorious lover. Later, David admitted that this experience actually helped strengthen his marital bond in the long run. Never give up on the people you love.
4. Tony Parker was caught sexting Erin Barry
Tony Parker, a semi-famous NBA player, had to get a divorce from his beautiful wife, Eva Longoria, in 2010 after a mere three years of living together. She saw all the saucy texts he sent to a friend of her friend, Erin Barry, and once the naughty cat was out of the bag, their marriage was over.
5. Kristen Stewart cheated on Robert Pattinson
If you thought this list would only include men, think again. In 2012, a skilled LA paparazzi managed to snap a few shots of Kristen Stewart smooching with Rupert Sanders, the Snow White and the Huntsman director. Poor Robert Pattinson, he should have never fallen for those dead eyes of her.
6. Ashton Kutcher was on a break?
In 2011, Ashton Kutcher was seen knocking boots with a local blonde he found at the San Diego Hard Rock Hotel. Sara Leal was her name, and apparently, she could not say no to having fun in a fancy hotel suite. Even though Kutcher was supposed to be with Demi at that time, celebrating their sixth anniversary, he later claimed they were separate. Next year, the couple filed for divorce, and Kutcher found his true love – Mila Kunis.
7. Ben Affleck cheated on Jennifer Garner
When a celebrity couple of such high caliber is suddenly getting divorced, you just know that something dumb happened. In the case of Affleck and Garner, who had just finished celebrating their 10-year wedding anniversary, it became known that Ben went straight for the easy pickings and had a fling with the 28-year-old nanny.
8. The Brad-Angelina-Jennifer triangle
Probably the most infamous of all the celebrity infidelity stories is the 2005 triangle between Aniston, Pitt, and Jolie, which lives rent-free in the minds of their fans to this day. The rumors started spreading when Brad and Angelina were seen together after co-starring in Mr. & Mrs. Smith. And at that time, he was still married to Jen Aniston. Their vows weren't strong enough to survive this debacle, and the star couple got a divorce only to make room for Pitt and Jolie's relationship. And that, kids, is how we got Brangelina.