The House series gained immense popularity due to the exceptional acting skills and natural charisma of Hugh Laurie and his co-stars. Along with that, it was the unforgettable characters that contributed to its success. Every team member in the diagnostician team brought unique qualities, but ultimately, they were all put down by the team leader and king of sarcasm, Gregory House, and we loved watching him do it.
Let's look back at the good old times of the early 2000s and see how the cast of House MD has changed after all these years. It is hard to believe that it has almost been two decades since the first episode aired.
1. Hugh Laurie
Hugh Laurie's role as Vicodin-addicted head of the diagnostic medicine center Gregory House brought him the Order of the British Empire, two Golden Globes, and hundreds of thousands of fans around the world. The crazy popularity of the show allowed Laurie to continue his career in Hollywood. After the series ended, Hugh starred in dozens of movies and shows, including The Night Manager, Tomorrowland, Catch-22, and Veep. In his spare time, Laurie likes to make music and has founded a blues band with other actors of House. Since 1989, the actor has been married to theater administrator Joe Green, they have three children together.
2. Lisa Edelstein
In the series, Lisa played Dr. Lisa Cudda – an endocrinologist and dean of medicine who had a rather passionate work and personal relationship with House. She's been around in all but the final season of the show, which is why the fans consider season 8 to be subpar. After that, the actress appeared in the TV series The Kominsky Method, The Good Doctor, Castle, Elementary, and many more. Her most recent project is 2023's heartbreaking drama Little Bird. 
3. Robert Sean Leonard
Robert Sean Leonard, aka Dr. James Wilson, the head of the oncology department and House's best friend, is actually best known for his role in the Dead Poets Society. He has always been an active theater nerd but was forced to take a long break due to filming in the series. After 8 seasons on House, the actor returned to the stage to play in the productions of To Kill a Mockingbird, Prodigal Son, and other iconic titles. Together with his pal Ethan Hawke, Leonard founded his own theater company, which produces Broadway shows, but he also loves to appear on camera. He played small roles in The Good Wife, The Black List, Falling Skies, and Blue Blood.
4. Omar Epps
Omar Epps plays Dr. Eric Foreman, a neurologist from House's diagnostic team. After the show wrapped, Epps continued to pick up TV roles, like the mystical drama Resurrection, then he shared screen time with Ryan Phillippe on the set of Shooter, and later Epps decided to also dabble in producing and screenwriting. Since then, he's appeared in a couple of projects, including This Is Us, Power Book III, and The Devil You Know.
5. Jennifer Morrison
Morrison, who played Allison Cameron, stayed on the show for six seasons, after which she officially left the project. However, the producers managed to persuade her to return for the final season. After House ended, the actress received the main role in ABC's Once Upon a Time, which kept her relevant and even boosted her popularity. Morrison also starred in Star Trek, Amityville: The Awakening, and in 2019, she joined Omar Epps on This Is Us. In 2017, the actress made her directorial debut on Netflix with her movie Sun Dogs.
6. Jesse Spencer
The last of the original trio, Dr. Robert Chase, was played by Jesse Spencer. After the series finale, Spencer joined another popular drama series, Chicago Fire, where he played Lt. Matthew Casey. Jesse also appeared in the crossovers Chicago PD and Chicago Med. In his free time, Spencer plays the violin in that ragtag blues band started by Hugh Laurie. While filming House, the actor dated his co-star Jennifer Morrison, and they even got engaged in 2006, but soon after called it off.
7. Olivia Wilde
Even though Olivia Wilde was an established actress when she was cast as Thirteen, it is undeniable that appearing in House made her much more popular. What's even more impressive, while she was diagnosing patients as 13, Olivia somehow managed to star in Tron: Legacy, Cowboys and Aliens, and some other projects. After the House finale, the actress got so many gigs she didn't know which one to pick first. You can see her in The Lazarus Effect, The Incredible Burt Wonderstone, Portlandia, etc.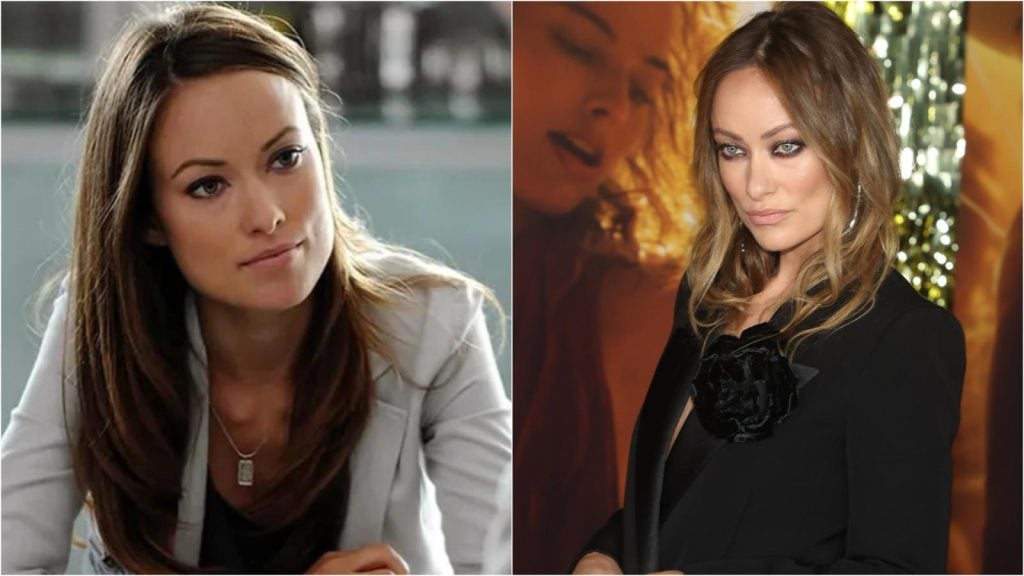 8. Peter Jacobson
Peter Jacobson, who played Chris Taub, was a smart but insecure member of the diagnostic team who struggled with personal issues like infidelity and divorce. Despite his flaws, he was likable and useful. After House, he appeared in several recurring TV roles, including Ray Donovan, The Americans, NCIS: Los Angeles, and Fear the Walking Dead. Peter's latest appearance was on the highly acclaimed Disney+ series Ahsoka, where he played Myn Weaver.
9. Odette Annable
Odette Annable, known as Dr. Jessica Adams, joined the diagnostics team in the last two seasons after helping House in prison and promptly being fired. After the House finale, Annable appeared in various TV shows like Supergirl, Walker, New Girl, Two and a Half Men, and many more. Besides acting, Annable has a knack for interior design and gained attention for renovating her family's home in Austin.
10. Charlyne Yi
And lastly, we have the wildcard – Dr. Chi Park, played by Charlyne Yi. She's a shy, introverted young doctor who grew more confident thanks to House's influence during the final season. Thankfully, the industry took note of Yi, and she got more fun roles, including The Disaster Artist, Lucifer, Love, and Guillermo Del Toro's Cabinet of Curiosities. But the bulk of her work consists of voice acting gigs, notably Steven's Universe, We Bear Bears, The Mitchells vs the Machines, and her most recent project – Summer Camp Island.