The iconic TV series about a teen vampire slayer named Buffy and her Scooby-Do gang premiered on March 10, 1997. Ever since the Buffy and Angel posters were plastered all over our walls in the 90s, these actors officially became our family. That's why the latest developments with Charisma Carpenter opening up about Joss Whedon came in like a wrecking ball to the fans. We always thought they were living a happy life behind the scenes, but it seems like we got it all wrong. Although, that's a story for another time.
For now, let's take a quick glimpse at how all of our favorite actors have changed and see what they've been up to.
Sarah Michelle Gellar — Buffy Summers
After starring in BtVS, Sarah got several leading roles in feature films and some TV shows. But in recent years, the actress has devoted herself to family and raising her two adorable children with her hubby Freddie Prinze Jr.
Nicholas Brendon — Xander Harris
The role of Xander became the biggest achievement in the actor's career, although there are many great titles in his filmography. In recent years, Nicholas has been actively posting on social media, especially his Instagram, where he talks about his life, family, and other cool things.
Alyson Hannigan — Willow Rosenberg
Alyson has starred in dozens of popular projects in the past 20 years, including "How I Met Your Mother." Although, for many viewers, she will forever be known as Willow the Wicca. Alyson is still active in showbiz, with her most recent project being the 2020 series "Outmatched."
David Boreanaz — Angel
After the success of the "Buffy" series, David jumped onto his solo adventure in "Angel" as a vampire-troubleshooter. After that, he starred in several feature films and great TV shows like "Bones" and "SEAL Team."
Charisma Carpenter — Cordelia Chase
Out of all the "Buffy" stars, Charisma is probably the most obvious workaholic. If you take a look at CC's IMDb page, you'll see she starred in dozens of projects after "Buffy" and "Angel" ("The Expendables 2", "Girl in the Woods," etc.), but the majority of her roles were in TV movies and one-off episodes.
Anthony Stewart Head — Rupert Giles
Anthony Stewart Head continues adding movies and series to his portfolio. In 2020, we got to see him in the TV series "Ted Lasso," and in 2019, he starred in the mystery drama "The Stranger."
James Marsters — Spike
After the end of "Buffy," Marsters got a role on "Angel," which only lasted for one season. So when that gig ended, he appeared in a ton of popular TV series: Hawaii 5.0, Lie to Me, Supernatural, Marvel's Runaways, The Order, and many others. And in case you didn't know, Marsters is also in a rock band called "Ghost of the Robot."
Emma Caulfield — Anyanka
Emma's career picked up quite a bit after "Buffy" ended. She showed her acting chops in "Once Upon A Time" and "Fantasy Hospital," among other projects, and now stars in what's growing up to be 2021's biggest hit — "WandaVision."
Amber Benson — Tara
Like with many others on this list, "Buffy" gave a huge boost to Amber's career. But it doesn't seem like she's starred in anything noteworthy since the finale. A few movie roles, a dozen of one-off cameos, an audiobook, and some screenwriting — that's about it.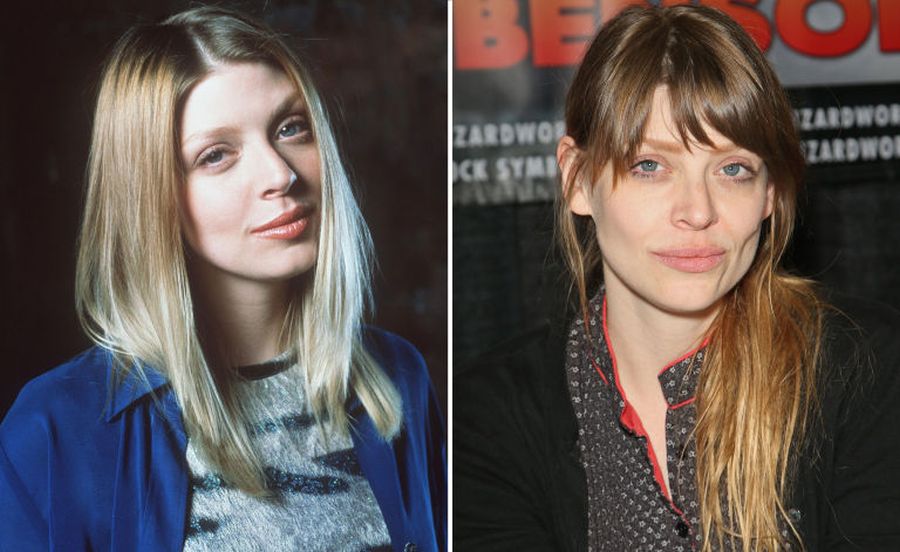 Eliza Dushku — Faith
Dushku was such a wildcard in "Tru Calling" and "Buffy" that she went on to star in Whedon's next big show — "Dollhouse." In "Agents of SMASH," she voiced She-Hulk, and had a great season on "Banshee." However, there have been no new projects for her since 2017, probably due to her getting married and raising kids.