The MCU has been around for almost a decade and a half and has brought many of our childhood dreams to life. We can now step into a theater and see famous heroes like Spider-Man, Captain America, and Thor fighting side by side against a common foe. No longer do we have to imagine what comics would look like in real life.
The hardest job in turning a comic book to life is casting the right person for the right character, and the MCU has consistently done an excellent job at this. Let's take a look at some of the most gorgeous women they cast for their superhero stories.
1. Scarlett Johansson
After being introduced as Black Widow in Iron Man 2, she's been a major part of the Avengers and the MCU. She gets to end her story with a solo movie that's in theaters now, but that's sadly been overshadowed with a lawsuit Johansson started against Disney. She's still an amazing woman, however, so go see Black Widow anyway!
2. Jaimie Alexander
In the MCU she's playing Lady Sif and has appeared in two Thor movies and Agents of SHIELD show. She's been on the back burner for a while now, but had a short appearance in the Loki series and will be coming back as Sif in the next Thor movie. Seems like the MCU hasn't forgotten about her after all!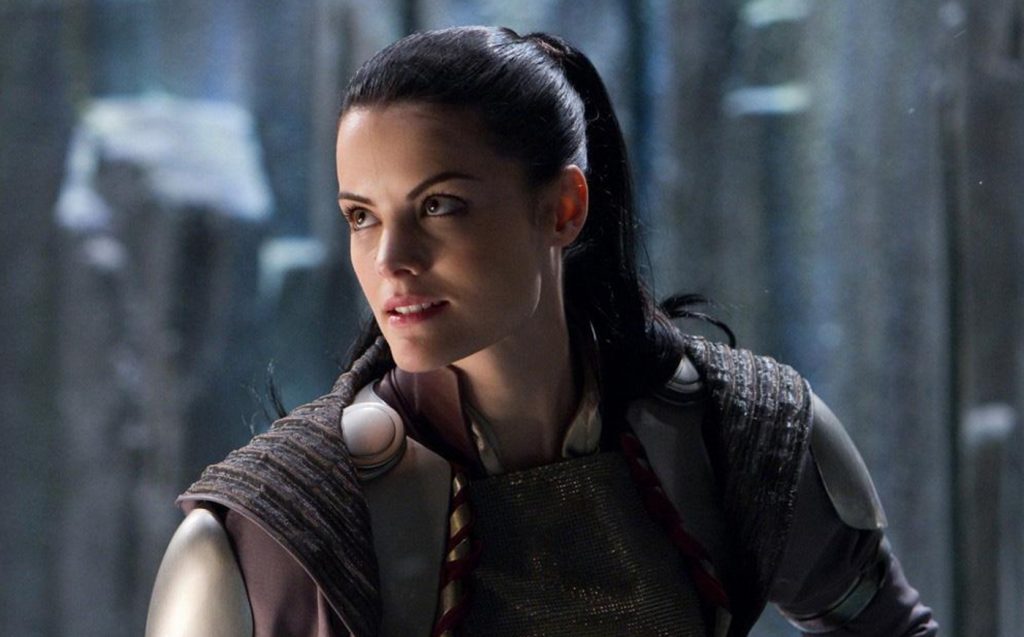 3. Elizabeth Olsen
We'd been waiting for it for a long time, but Wanda Maximoff finally became the Scarlet Witch in the WandaVision show. Her next appearance is going to be in the second Dr. Strange movie, so that'll be a magical experience in every sense of the word.
4. Brie Larson
There's a big future in the MCU for this gorgeous blonde, as her Captain Marvel character will reportedly be one of the main focus points of the MCU going forward and her next movie is already about her training two new superheroes.
5. Zoe Saldana
Gamora was first introduced to us as an assassin and the daughter of Thanos, but she quickly became one of the good guys and proved that Zoe can make even a green skin color look amazingly good. Not many people could do that.
6. Karen Gillan
While you probably wouldn't say so from watching Nebula – and her infamous temper – in the MCU, Karen Gillan is one of the most gorgeous redheads in Hollywood. And she's also a daughter of Thanos so if anything that proves that MCU Thanos has good genes.
7. Evangeline Lilly
While Ant-Man isn't the most popular superhero currently active in the MCU, there's no denying the charm of Evangeline Lilly's Wasp. The next Ant-Man movie, currently scheduled for 2023, should show us more of Evangeline Lilly and set up the main big bad of the next Marvel phase – Kang the Conquerer, who was briefly introduced in the Loki series.
8. Natalie Portman
She was completely absent as Jane Foster in the latest and most successful Thor movie, but Natalie Portman is actually becoming Lady Thor in the next movie, titled Love and Thunder. It's being directed by Taika Waititi again, much like Ragnarok, so expect a lot of the same weirdness and a hammer-wielding Natalie Portman.
9. Kat Dennings
Kat Dennings' Darcy Lewis started out as a sort of comic relief side character in the first Thor movies but has become her own character thanks to what happened in WandaVision. It's unsure if she'll be in future MCU projects, but there's a solid chance of her appearing in Thor: Love and Thunder or the next Dr. Strange movie. Here's hoping we see more of her!