People in love never cared about playing by the rules because they know that love is that magical, inexplicable feeling that transcends national borders, smashes all stereotypes, and dances to its own head-spinning tune, like a blind moth in your tummy trying to escape. Whether you're young or old, a Hollywood superstar or a regular Joe – love is the ultimate act of rebellion, breaking through all the boundaries our society put in its way.
Let's take a closer look at some of the most extraordinary celebrity couples who embody the selfless pursuit of love. Although their relationships may seem unconventional at first, the more you learn about them, the more you'll come to appreciate and respect them.
1. Jessica Alba and Cash Warren
Looking at Alba and her hubby Cash, you'll notice that they're both pretty hot, so what's the problem with these two? But this time, it's not about the looks. Alba and Warren have been married for over 15 years, but when they met, he was just a glorified errand boy, bringing snacks and drinks to the cast and crew. Back then, he was already a huge fan of Alba, so he asked her out on a date, and she said yes. Three kids later, they're still in love.
2. Hafþór Björnsson and Kelsey Henson
Remember the Mountain from the Game of Thrones? This is him and his wife Kelsey, and they couldn't look any more different even if they tried. She's tall enough to barely reach Hafþór's shoulder, but hey, that's all she needs.
3. Vincent Cassel and Tina Kunakey
A 30-year age difference between a man and a woman is usually a very controversial topic for discussion, and even more so when it's a high-profile celebrity couple. Here we have a famous French actor, Vincent Cassel, and his beloved model, Tina Kunakey. These love birds met in 2016 and tied the knot two years later after Vincent broke up with arguably the hottest woman on the planet, Monica Bellucci. But such is life, and they don't seem to care about the age gap at all.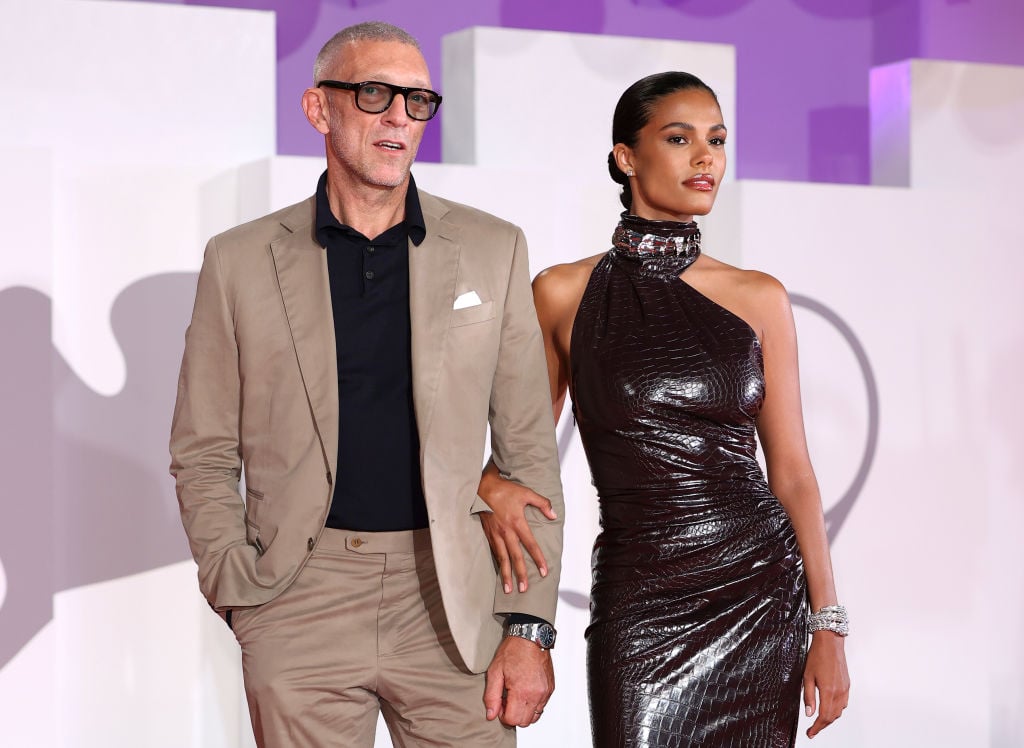 4. Aaron Taylor-Johnson and Sam Taylor-Johnson
Speaking of huge age gaps, Aaron and Sam met on the set of 2008's Nowhere Boy when he was 18 and she was 42. Despite their obvious age difference, their relationship quickly evolved, and they got married in 2012. They've been together for 11 years and have four daughters, so nobody can stop them now.
5. Mark Zuckerberg and Priscilla Chan
Out of all the couples on this list, Zuckerberg and Chan are the most unlikely combination, and yet they give hope to millions of boys who have a crush on their best friend. Mark and Priscilla started dating in 2003, before Facebook was created, and only got to reading vows in 2012. This marriage works because of their teamwork: Priscilla is always there to support Zuckerberg, and in turn, Mark keeps his wife happy. They got through multiple miscarriages, and it only made them stronger.
6. Peter Dinklage and Erica Schmidt
Peter met Erica in the early 2000s. They dated for a few years, and in 2005, had a private and probably tearjerking ceremony. Aside from living a relatively happy life for 18 years and having two kids, not much is known about Dinklage and Schmidt's personal life. Becoming one of the most recognizable actors on the planet also didn't help to keep Peter's family out of the spotlight.
7. Prince Harry and Meghan Markle
A marriage between a British Prince and an American actress is not something you read in the paper every day. It's a huge deal for the whole royal family. Thankfully, Harry and Meghan are free to do what they want now without having to consult with daddy dearest. Their wedding was one of the most controversial topics for months and, to some degree, still is. But no matter what the evil tongues say, Harry and Meghan's love knows no borders.