As everybody knows by now, the Kansas City Chiefs' had a nice follow-up to their Super Bowl championship season. Led by superstar quarterback Patrick Mahomes, KC managed to head into the playoffs with a 14-2 record (although it wasn't as easy as it looked; the majority of their wins were decided by 6 points or less) and returned to the Super Bowl as expected. But what few expected was to watch 43-year-old Tom Brady and the Tamba Bay Buccaneers proceed to take the Chiefs to the woodshed. But there's little reason to think Mahomes won't be back in the Super Bowl again, which was exactly what he told reporters at his end-of-the-year press conference. He's young and hasn't even reached his athletic peak yet. He might not be the champion this year, but that's not going to stop us from paying tribute to him. Here are 10 facts about the talented QB.
1. He's the son of a former Major League pitcher
His father, Patrick Mahomes Sr., played nine seasons for six major league teams plus two seasons in Japan. His best season was with the Mets in 1998 when he went 8-0 in relief, helping them reach the NLCS before losing to Atlanta. The younger Mahomes uses his full name, Patrick, to distinguish himself from his father, who goes by Pat.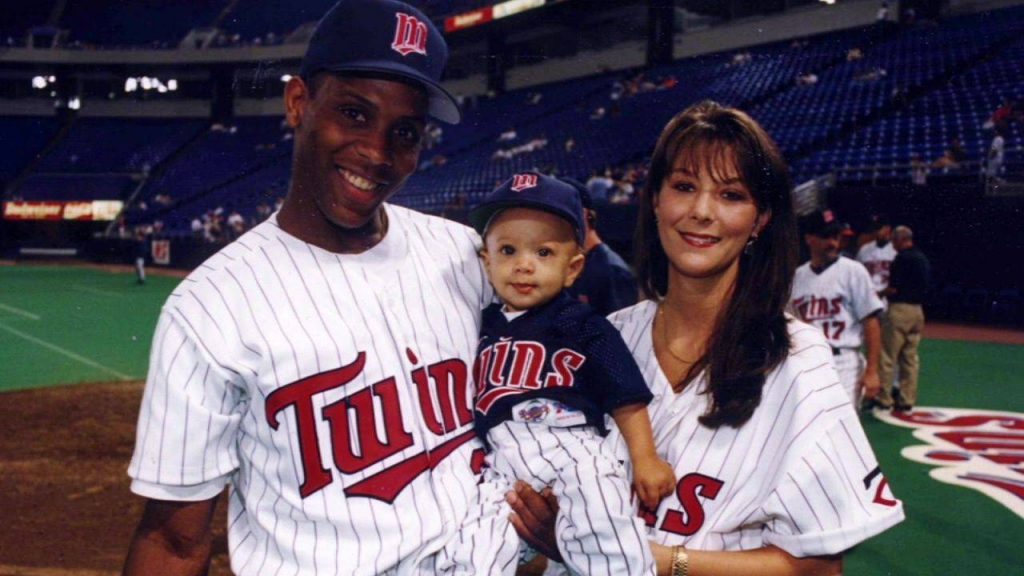 2. He was a gifted pitcher himself
As a senior at White House High School in Texas, Patrick once threw a no-hitter with 16 strikeouts. He was ultimately named MaxPrep Male Athlete of the Year in 2013-14 and even drafted by the Detroit Tigers in the 37th round. However, he decided to take his talents to Lubbock as a Texas Tech Red Raider. He was a relief pitcher his freshman year and made an appearance in three games as a sophomore before devoting himself entirely to football. 
RELATED: Facts About Super Bowl Ring Hoarder Tom Brady
3. He already holds tons of records
He's the quickest to 10,000 career yards passing, quickest to 100 career TDs, owns the highest career QB rating, and passing yards per game (307.6). His 8 consecutive games with 300 yards passing are tied for the NFL record. He's also the youngest QB to throw 6 TDs in a game. If we go back to his college days, he tied the record for single-game passing yards (734) vs Oklahoma in 2016 and broke the record for total yards (819). Incredibly, the Red Raiders still lost that game. 
4. Based on player merchandise sales, Mahomes is the most popular player in the NFL
While Brady got the last laugh in Super Bowl LV, Mahomes did defeat him in one important category: officially licensed products. We're talking about jerseys, fatheads, bobbleheads, etc. Dethroning Brady is no small feat either; the veteran quarterback had been the top seller for 18 consecutive seasons going back to 2002.
5. He is signed to the second richest contract in sports history
In 2020, Mahomes agreed to a 12-year contract extension with the Chiefs worth $477 million, with another $26 million in potential incentives. Who holds the top spot? Soccer legend Lionel Messi, of course, who is finishing up a 4-year (!!!) contract with FC Barcelona worth more than $670,000,000. 
6. As a kid he once dressed up as Alex Rodriguez for Halloween
In 2001, when Patrick was 7, his dad joined the New York Yankees and was teammates with Alex Rodriguez. The younger Mahones immediately idolized Rodriguez, even dressing up in his jersey and accessories (batting gloves, sunglasses) for Halloween that year. The only thing missing was the syringe that Rodriguez used to cheat his way into hitting 696 home runs. 
RELATED: 10 Football Movies To Help You Cope With the Off-Season
7. He was a victim of an aggravated robbery right before his rookie season
In the summer of 2017 after attending a baseball game, Mahomes dropped his girlfriend off at her home when a man approached him in the driveway and indicated he had a gun. Michael Pinkerton made off with Mahomes wallet, but was apprehended shortly thereafter along with an accomplice. Although no gun was ultimately found, the mere threat is enough to be charged with a gun-related crime. Pinkerton, who stated he had no idea he had chosen Mahomes as the victim, was sentenced to 12 years in prison.
8. The dude really loves shoes
When Mahomes bought his dream house, he had a room designed for the sole purpose of holding his extensive shoe collection. All 180 of them. His favorite of the bunch are a pair of Yeezy Triple Black 750s, which fetch for more than $1,000. 
9. The dude really loves ketchup
Mahomes has stated on several occasions that he loves putting ketchup on everything: eggs, mac & cheese, steaks, and even when he orders famous Kansas City BBQ. After he signed his huge contract, there were articles joking about how much ketchup he could now afford. But come on, when you're as marketable as he is, you don't pay for ketchup, ketchup pays for you. Hunt's offered Mahomes an endorsement deal in 2018, which he happily accepted.
10. His brother Jackson is a TikTok star on the rise
Being the son of a professional athlete is tough enough, but having a sibling who is world famous can really make life hard. Few know this better than Patrick's younger brother Jackson. Although he was a decent basketball player in high school, Jackson had to put up with "you aren't Patrick" taunts on the road. He's handling it pretty well though. In fact, he's carving out a solid career as a TikTok influencer, with nearly 1 million followers and 35 million likes. He recently remarked on how nice it is to be recognized as Jackson from TikTok rather than Patrick's brother.