Do you know any flowers that bloom in winter? We don't. BUT, there's a really cool light show in Japan that has the same potential as the flowers. The show is called Touka no Kyouen (Flowers in Winter) and it takes place ever year at Nabana no Sato, a botanical garden on the island of Nagashima.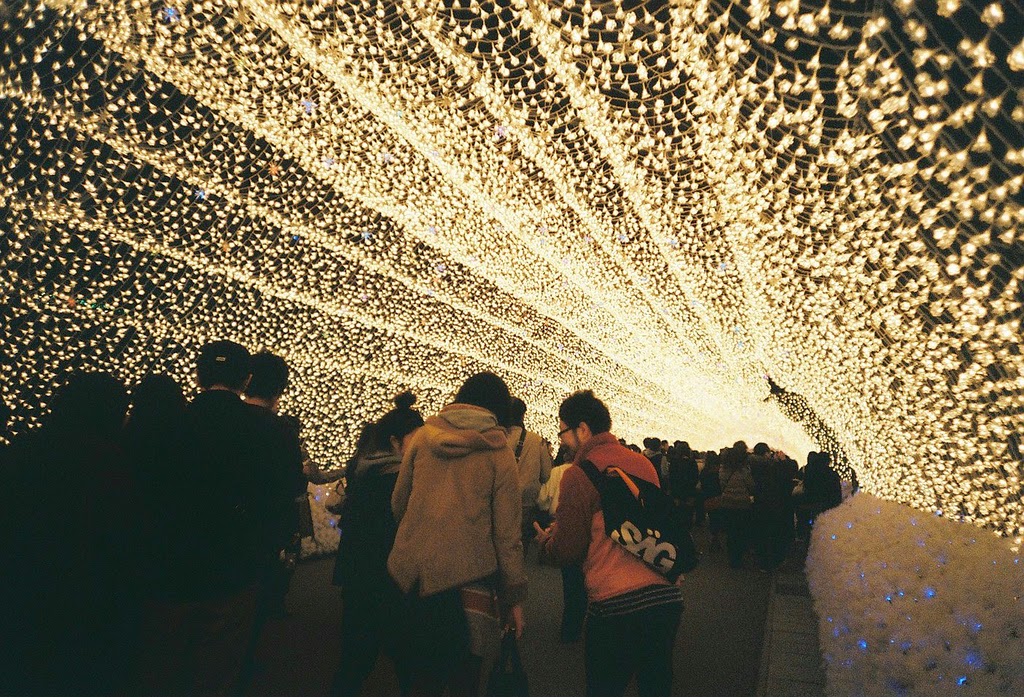 It is definitely one of the most visited annual events in the country. The theme of the displays changes from year to year. Last year the theme was "Nature's Greatest Wonders" and the main display was a model of the World Heritage site Mount Fuji. Visitors also had a chance to contemplate the beauty of gorgeous rainbows in the sky, and even an aurora.

To make the park glow, they used millions of sparkling LED lights all over the grounds including on the water and in the gardens. When you look closer, you'll notice that every tiny light is enclosed into a botanically inspired light bulb.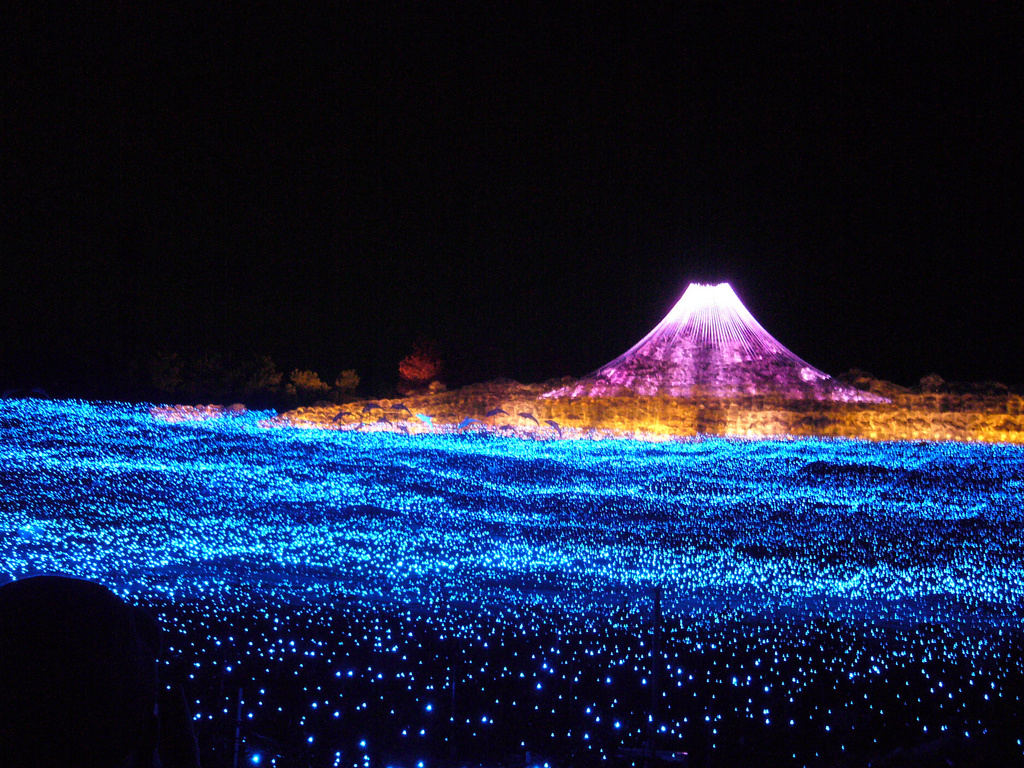 We shouldn't forget about the "stars" of the show – the famous walk-through tunnels of light that completely envelop the viewer. They make it seem as if you're walking through bright, magical portals to some amazing fantasy world.
The park is quite large and does involve a lot of walking, so you will be glad to hear that there is an "ashiyu" foot bath for your pleasure. The foot spa is free of charge and is a welcome relief to soak your tired feet as well as to warm up from the cold. The foot spa is created from natural spring water – thermals – found in the area. Make sure to bring a small towel to enjoy the experience.