In Hollywood, where talent is abundant and success stories can have the wildest twists, few individuals manage to capture the hearts of audiences across generations. With her undeniable charm and acting prowess, Lacey Chabert stands out as one such personality. From her early years as a child star to becoming a mother, producer, and clothing designer, Chabert's journey through the entertainment industry has been nothing short of remarkable.
Early Life and Family
Lacey Chabert was born on September 30, 1982, in Purvis, Mississippi. She was welcomed into a close-knit family that nurtured her talents from a young age. Her parents, Julie and Tony Chabert recognized their daughter's natural inclination towards performance and supported her endeavors wholeheartedly. Thanks to these bonds, Lacey's grown up to become the Hallmark superstar she is today.
First Acting Gigs
Lacey Chabert's journey into acting began at an early age. Her breakthrough role was on a popular television commercial for a cough syrup brand when she was just three years old. This experience set the stage for her to venture into acting, and she soon secured a role on one of the longest-running soap opera "All My Children" where she met her close friend Kelly Ripa.
Let's Start the "Party of Five"
Chabert's career took a significant upturn when she landed the role of Claudia Salinger on the hit television series "Party of Five" in 1994. The show's portrayal of a family coping with the loss of their parents resonated with audiences, and Chabert's portrayal of the violin prodigy showcased just how great of an actress she was. The success of the show not only catapulted Lacey into the limelight and solidified her presence as a promising young talent but also made her appreciate familial bonds even more than before. And around the same time, she lent her voice to the iconic 90s character – Eliza Thornberry.
"Mean Girls" and Mainstream Success
Arguably one of the most iconic roles of her career, Lacey Chabert's portrayal of Gretchen Wieners in the cult classic 2004 film "Mean Girls" earned her widespread recognition. As part of the film's ensemble cast, she masterfully brought to life the character's blend of vulnerability and comedic timing, contributing to the film's immense popularity and cultural impact. Earlier this year, she commented on her Instagram that she's forever thankful for being a part of this iconic movie and that the friendships she forged because of it still bring so much joy to her life.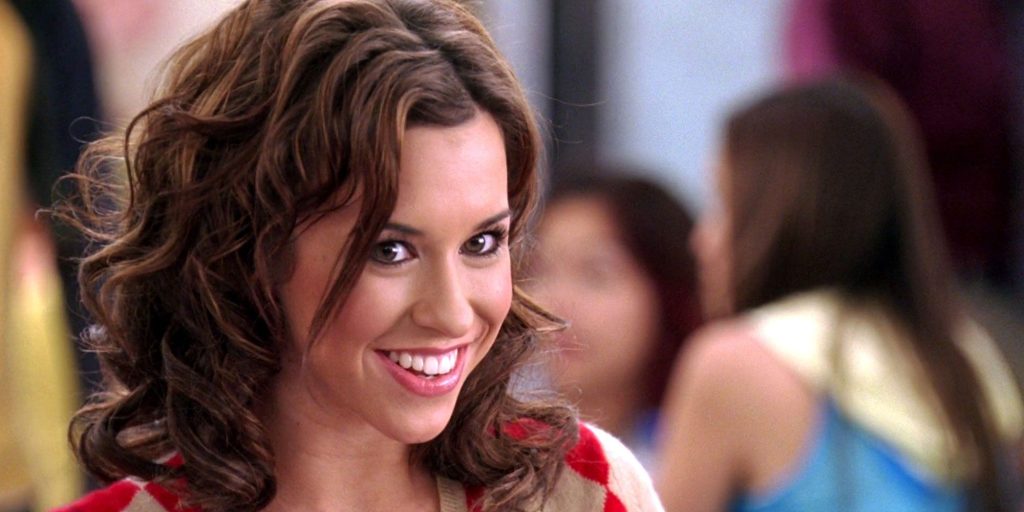 Making a Switch To Hallmark
In 2010, Lacey's career drastically shifted, and she set her eyes on one of the most wholesome movie studios out there – Hallmark. Surprisingly, her first HM film was not a holiday feature but a cutesy romcom called "Elevator Girl" with a very predictable, on-the-nose plot. But a job is a job, and getting stuck in an elevator is not that bad of a thing if it means a safe and secure future.
Love and Family: Falling Hard for David Nehdar
While Lacey's professional life flourished, her personal life was equally fulfilling. In 2013, soon after she appeared on the cover of Maxim, Lacey tied the knot with David Nehdar and started their own family. Their relationship was kept secret until the wedding but based on mutual support.
From Actress to Motherhood
Chabert's life journey took a new direction with the arrival of her daughter, Julia Mimi Bella, in 2016. Embracing motherhood with the same grace she exhibits on screen, she balanced her career and family life with poise. The experience of becoming a mother added depth to Lacey's already multifaceted persona.
Becoming A Film Producer and Clothing Designer
As her career evolved, so did Lacey Chabert's roles within the industry. Beyond acting, she dipped her toes into film production, showing off what she can do behind the cameras. Additionally, she explored her creative side by launching a line of children's clothing, showcasing her entrepreneurial spirit and passion for design.