Many people imagine a perfect marriage as something akin to a fairy tale, where the lovebirds support each other all the time and preferably pass away at the same time. Unfortunately, in real life, not everyone is lucky enough to get to that sweet spot (aside from the simultaneous death part).

As you may know, celebrities are also people, and their family lives aren't always perfect either. Do you feel better knowing that even the rich and famous have marital problems? I hope not!

Let's see some of those first (but not last) marriages!


1. George Clooney and Talia Balsam (1989-1993)
George exchanged vows with Talia Balsam in Las Vegas on December 15. When asked about their marriage, Clooney said that it wasn't the best time for him to get hooked, but he didn't want to give Talia a chance to choose. Four years later, they got divorced.
2. Tom Cruise and Mimi Rogers (1987-1990)
Tom was married to the actress for less than four years. The couple announced the breakup in early 1990. It was fun overall, but there were some problems, even their love could not solve.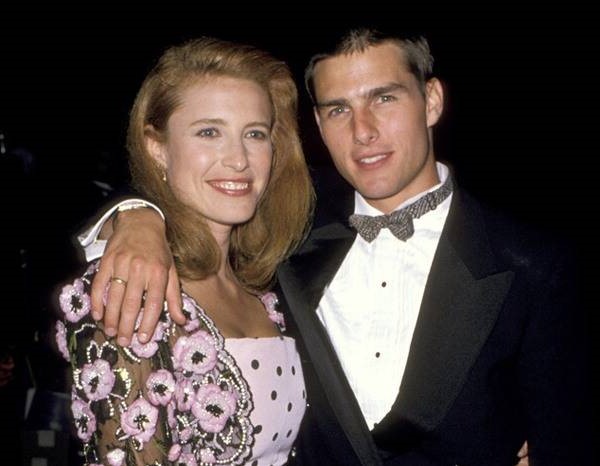 3. Angelina Jolie and Jonny Lee Miller (1996-1999)
Jolie met her first husband on the set of the movie Hackers. On March 28, they tied the knot and had a modest wedding. Three years later, they divorced. Jolie said that both of them were just too young.
4. Jennifer Lopez and Ojani Noa (1997-1998)
The singer married a Cuban waiter on February 22, after dating for about ten months. The marriage didn't even last a year before they got divorced on New Year, January 1.
5. Sean Penn and Madonna (1985-1989)
Way back when Madonna was a catch, she'd managed to tie a knot with Sean Penn. After a great start, the rut came crashing down on them. They got divorced on September 14, 1989.
6. Britney Spears and Jason Allen Alexander (2004)
Britney got married to a childhood friend in 2004. They tied the knot at a 24-hour chapel in Las Vegas. Three days later, then the buzz wore off, they annulled the marriage.
7. Brad Pitt and Jennifer Aniston (2000-05)
Brad and Jenn had their first date in 1998. Then they dated for two years, before tying the knot in Malibu. The marriage wasn't made to last and ended in a divorce after five years due to irreconcilable differences. Some recent photos show Brad Pitt looking at Jenn like, she's the love of his life, and of course, people are weaving all sorts of rumors from that. There's nothing there. There can't be. Move on!