Say, if you have no idea who Kourtney Kardashian is, we envy you greatly. The daughter of the late celebrity attorney Robert Kardashian (who helped O.J. get away with murder), she and her famous siblings are the subject of the E! network's reality show Keeping Up With the Kardashians, which is set to end this year after 20 seasons. While you might have been following Kourtney's life since 2007, we know you're dying to learn more about her world including the pre-KUWK days. Lucky for you, we've got a scoop that is going to win us a whole lot of Peabody Awards. So without further ado, here is Kourtney Kardashian through the years.
1991
Once upon a time, Caitlyn Jenner was still a man named Bruce and Kourtney (to the left of him) was part of a rich, privileged family that didn't yet have a reality show. Dark times indeed. Here they're dressed up in what is known as the Canadian tuxedo — clad in denim from top to bottom.
1995
Here's Kourtney (second from the left) with her siblings Khloe, Kim and Robert, along with mother Kris and stepfather Bruce Jenner.
2002
Keeping Up With the Kardashians was still 5 years away from airing, but it didn't stop Kourtney from doing all of the fancy things that young socialites do, such as attending fashion show afterparties while carrying around a handbag that probably costs as much as a luxury car.
2005
Here's something that will no doubt blow your mind: Keeping Up With the Kardashians wasn't Kourtney's first try at a reality show. In the late summer of 2005, she appeared on the E! network's Filthy Rich: Cattle Drive, which followed the zany antics of rich kids (including the children of George Foreman and Robert Blake) working on a cattle ranch. You know, just like what we regular yokels do all the time!
2006
When you live a busy, posh life doing whatever it is Kourtney actually does for a living, you need time to unwind. So why not show off your dancing skills at the Playstation 3 launch party while in the company of your sister Kim and the Human Trainwreck that is Lindsay Lohan? Kourtney and Lindsay were frenemies at one time and perhaps that's still the case? Who knows. Who cares.
April 2007
Kourtney attending yet another fashion show afterparty, this time dressed as a big wad of chewed bubble gum. Those earrings probably cost as much as a three-bedroom home in the suburbs of Chicago.
October 2007
One of the most common questions that get asked is, "Where were you on October 14, 2007, the day KUWK aired for the first time?" If your name is Kourtney Kardashian, the answer is, "Attending a launch party to mark the occasion. Duh."
October 2007
How does your sibling celebrate their birthday? Some pizza, beer and a few friends perhaps? When Kourtney's sister Kim celebrated her 27th year on this planet, it became a red carpet occasion because of reasons.
August 2008
Here's a tip if you want Kourtney to drop by: open a sushi restaurant! Here she is at the grand opening of Sashi Sushi in LA. For the best raw fish wrapped in rice or whatever, you know where to go!
September 2008
Kourtney on one of her afternoon jaunts in the Greater Los Angeles Metropolitan Area. She appears to be dressed in the world's shortest silk nightgown, init?
October 2008
Check out Kourtney at some kind of Las Vegas event dressed up as either a curtain or table cloth. It's not quite Halloween, but it's never too early to celebrate the spooky holiday!
February 2009
Is that Kourtney or a can of Arizona Ice Tea? We'll let you decide. But check out that huge fold-over handbag! You could probably fit the entire population of a medium-sized Midwest town in that thing!
June 2009
When most people step off of an airplane after a long journey, they're dressed in something sloppy but comfortable. But when your Kourtney, you better look like you're about to attend a polo match at the invitation of the Queen herself.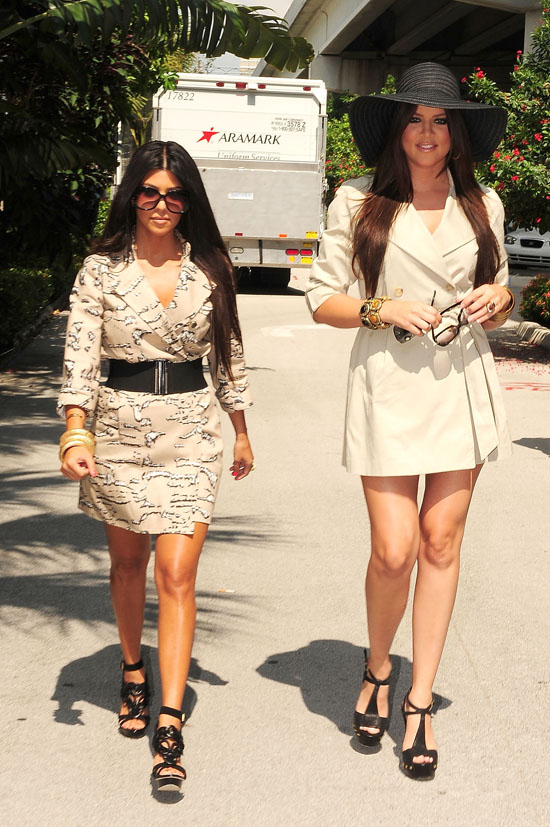 February 2013
From July 2009 through January 2013, Kourtney decided to join a penguin colony in Antarctica. She never speaks about what she saw or what she did, and it's best not to ask. To mark her return to civilization, Elton John invited her to his Oscar viewing party!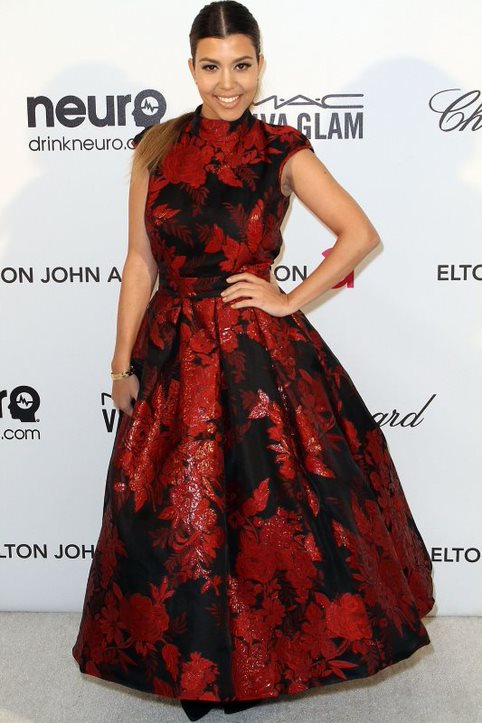 May 2013
To celebrate her then-boyfriend Scott Disick's 30th birthday in Las Vegas, Kourtney put on her favorite emu-inspired attire and promptly ate some fruits, seeds and flowers. 
February 2014
The snazzy-looking Kourtney decided to take a trip to NYC because she can do whatever she wants. You've got to love the Mario photobomb. 
August 2014
There's a baby on the way! A pregnant Kourtney (she'd give birth to son Reign 4 months later) is off at the Hamptons rubbing elbows with all of the regular swells.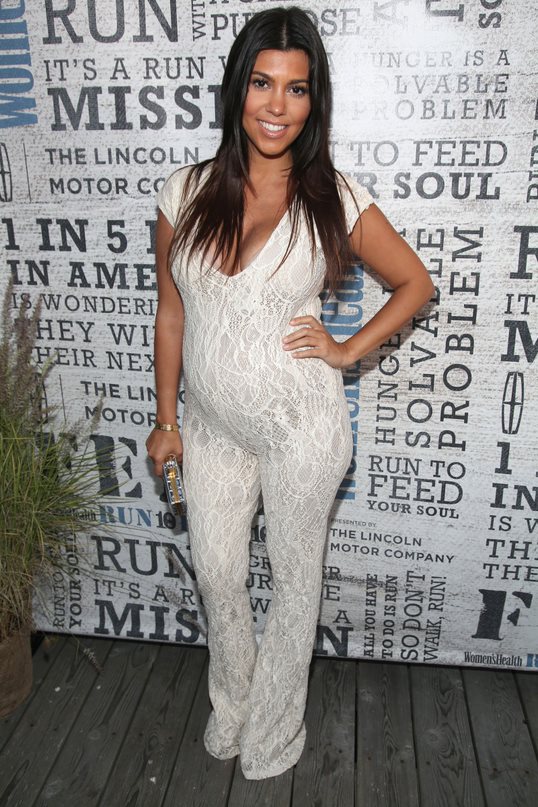 January 2019
Dressed in a black crocodile pants and shirt combo, Kourtney is giving off this "Don't make me punish you vibe." So you do everything in your power to make sure she makes good on their threat.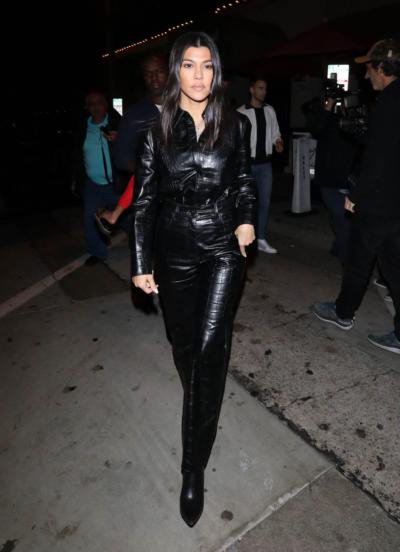 March 2020
We leave you with one last photo of Kourtney in the Age of Covid. Here she is in Paris, properly masked up just as the virus was beginning to wreak havoc upon this planet we live in.