Breakups are pretty freaking difficult to deal with even if you don't work together, but at least then you can just avoid the other person. However, if you work in the same office it becomes slightly more difficult but you can make it work, by just trying to avoid them in halls, leaving later or coming in to work earlier to avoid awkward elevator rides. But what happens when you're celebrities who work on a show together?
1. Johnny Galecki and Kaley Cuoco
On the show, Penny and Leonard are so different yet they fall in love and even get married. But few people knew at the time that during the course of the show actors Johnny Galecki and Kaley Cuoco dated for two years before ultimately realising they're not right for each other and breaking up. They still had to play love interests on the show and their characters did get married, but in real life, Johnny and Kaley just kept things professional on set and in real life remained friends.
2. Ian Somerhalder and Nina Dobrev
These two have dated for three years during their time on Vampire Diaries, but Nina chose to leave the show two years after the breakup. Many thought that the reason was that it was just too hard working with an ex and pretending to be lovers on the screen. However, Nina says that her decision to leave had nothing to do with that. Plus, their relationship ended amicably, not because of anything scandalous or bad happening. And she did return for the finale to give us all closure in what looks like their characters Elena and Damon living happily ever after.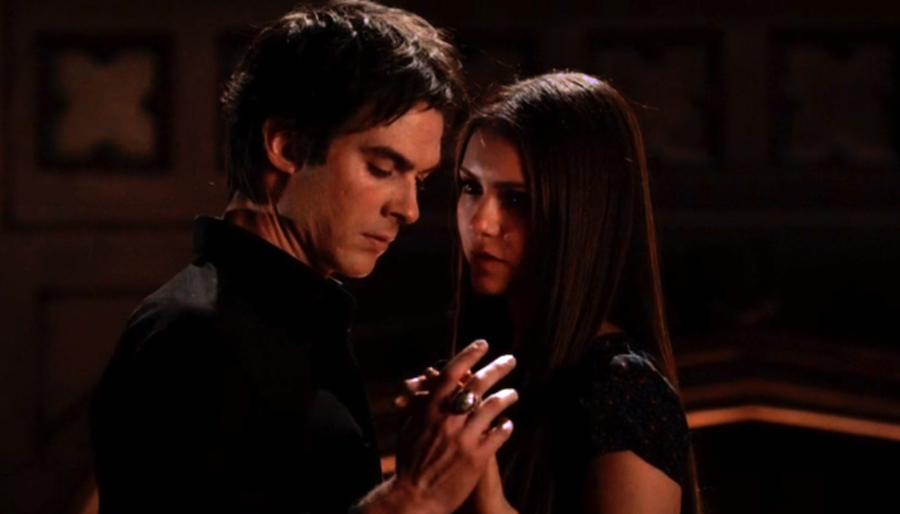 3. Chad Michael Murray and Sophia Bush
These two actors who worked on One Tree Hill together got married and then filed for divorce 4 months, apparently, Chad went on to get romantically involved with someone else. They did have to continue playing nice on the show for 4 more years but it wasn't a nice breakup. In one of the interviews when asked about the situation Sophia Bush said that "my mom always said that if you have nothing good to say – say nothing at all". So that gives you the idea of how that went.
4. Robert Pattinson and Kristen Stewart
This was one of the biggest scandals in YA films we've seen. First, all of the fans were swooning because Edward and Bella were dating not only on screen but Robert and Kristen were in love IRL. But then Kristen cheated on Rob with a married director. That was pretty crazy, however, Kristen immediately issued an apology and said she's sorry for the pain she caused for everyone, and it even seemed to work a little. Rob and Kristen briefly reunited and even promoted the last movie together but in the end, as Rob said in an interview "sh*t happens".
5. Rachel Bilson and Adam Brody
Everyone loved Adam's character Seth Cohen on the O.C. and everyone cheered when in the end he got to marry Rachel Bilson's character on the show. However, in real life their romance fizzled out mid-show so that chemistry you see in the finale – that's all beautiful acting. But they parted ways amicably and Adam always says good things about Rachel when asked about her in interviews.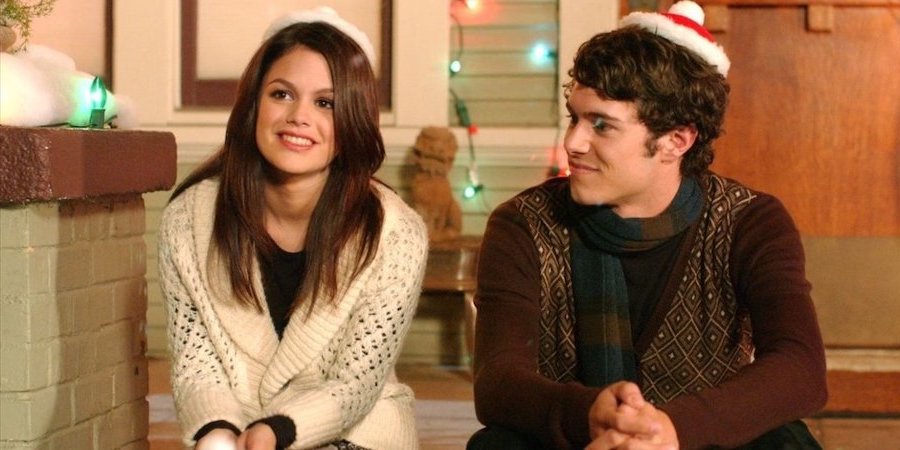 6. Blake Lively and Penn Badgley
Blake Lively and Penn Badgley were also secretly dating during the show and even managed to keep their breakup secret too. They clearly handled it well and no one knew until a couple of months after it happened. However, in an interview, when asked who was his best on-screen kiss Penn said it was Blake because they were dating at the time, and then he said the worst was probably Blake after they broke up.