The film industry has been ruled by men since the beginning. But in recent history, we've seen more and more badass women pop up in outstanding action, horror, and thriller movies. When people talk about warriors, for some reason, they usually think of gladiators, Vikings, knights, secret agents, or superheroes, who are almost always men. Of course, this is true for the most part, but let's not forget that modern heroines are also brave, cunning, fast, and can kick anyone's butt. And, of course, they are breathtakingly beautiful, especially when they visit high-class events wearing fantastic designer dresses.
Here are ten badass ladies that look fabulous on-screen and on the red carpet!
1. Scarlett Johansson — Black Widow
When it comes to spies, you won't find anyone stealthier and more lethal than Natasha Romanoff, aka the Black Widow.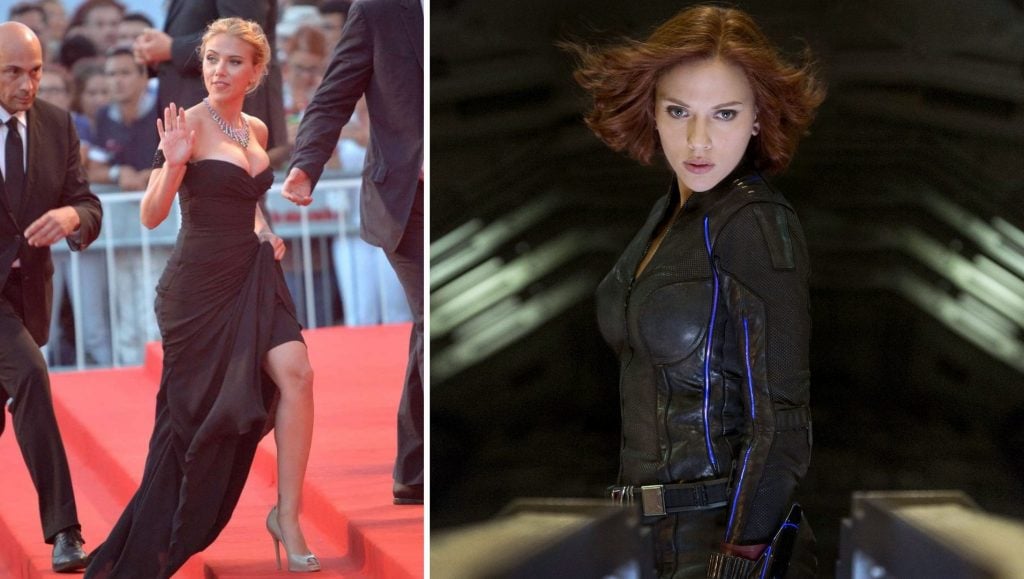 2. Sigourney Weaver — Alien
What could be more deadly than an alien creature that was designed to kill everything it can lay its paws and double-mouth on? Elen, freaking, Ripley, that's who!
3. Lucy Lawless — Xena
With a title like the "warrior princess," it just makes sense that Xena would make this list no problem. And Lucy looks so fine in that dress!
4. Uma Thurman — Kill Bill
From a yellow tracksuit to whatever this dress is. Wow! Do you remember what her name was in Kill Bill? I bet you don't.
5. Milla Jovovich — Resident Evil
The Resident Evil movies may be a pile of hot, steaming garbage, but you can't deny how badass Milla looks when she pops all those zombies.
6. Linda Hamilton — Terminator
We've covered humans, zombies, and aliens, and now it's time to kick some shiny chromium butts. Sarah Connor is probably the most famous inefficient robot slayer, but she gets extra points for style.
7. Charlize Theron — Mad Max: Fury Road
Charlize Theron is amazing at everything she does. Her every movie oozes greatness, especially Mad Max: Fury Road. She's down bad, but not giving up, and it's a sheer pleasure to watch her drive like a maniac.
8. Emily Blunt — Live Die Repeat
To stop the alien invasion, Emily Blunt's character is forced to relive the D-Day over and over again, learning all the enemy attacks and killing them before they destroy the world.
9. Gina Carano — Mandalorian
We may not agree with Carano's political views or her opinions in general, but you can't tell me she wasn't a total badass in the Mandalorian and Deadpool.
10. Gwendoline Christie — Game of Thrones
The world of Westeros is filled with mighty warriors, bloodthirsty assassins, and cunning leaders, but Brienne of Tarth has to be one of the most imposing knights I've ever seen on TV. Still, Gwen looks especially pretty out of her heavy armor.