We see them on glamorous magazines cover and on TV, all sparkling and beautiful as if they live in a parallel universe. To us, mortals, a celebrity's life may often seem like a dream, but in reality, it is far from it. They not only fall in love, but also fight, reconcile, and sometimes their paths go in the opposite ways for no particular reason.
Here are nine most surprising celebrity divorces in recent history
1. Johnny Depp and Amber Heard
It all started so well for Johnny. He just divorced Vanessa Paradis after 14 years of marriage, when suddenly he met this young bombshell Amber. Their heated romance grew into a secret wedding, and after a while, Amber claimed that Depp abused her when he was drunk. Of course, now we know that it was all lies and manipulations. Frankly, she deserves jail time for tricks like this.
2. Monica Bellucci and Vincent Cassel
Italian diva, actress Monica Bellucci and a French actor Vincent Cassel have been together for almost 15 years. Over the years, they raised two adorable daughters and earned a reputation as one of the strongest celeb couples. But, unfortunately for the fans, they broke up as well. They did it with dignity and without involving the journalists.
3. Adele and Simon Konecki
In 2011, Adele started dating Simon Konecki. The flirtation soon evolved into real feelings, and one thing after another, they had a baby. And last year, the couple announced their divorce. Adele noted that there would be no further comments, so your guess about the reason is as good as ours.
4. Miley Cyrus and Liam Hemsworth
This couple gets to win the title of "the shortest marriage of the year." Miley and Liam divorced just eight months after their wedding. What exactly caused the split is unknown; however, even before the divorce, photographs of Miley kissing a famous blogger began to appear on the web. She doesn't strike us as "loyal" or heck, even "reliable," so that wasn't completely unexpected.
5. Colin Firth and Livia Giuggioli
When it became known that the 59-year-old Colin Firth and his 50-year-old wife Livia broke up after 22 years of marriage, the fans were distraught. Insiders report that the true reason for the divorce was Livia's infidelity. She allegedly cheated on Firth with journalist Marco Brancaccia a few years earlier, but Colin didn't find it in him to forgive Livia for that betrayal.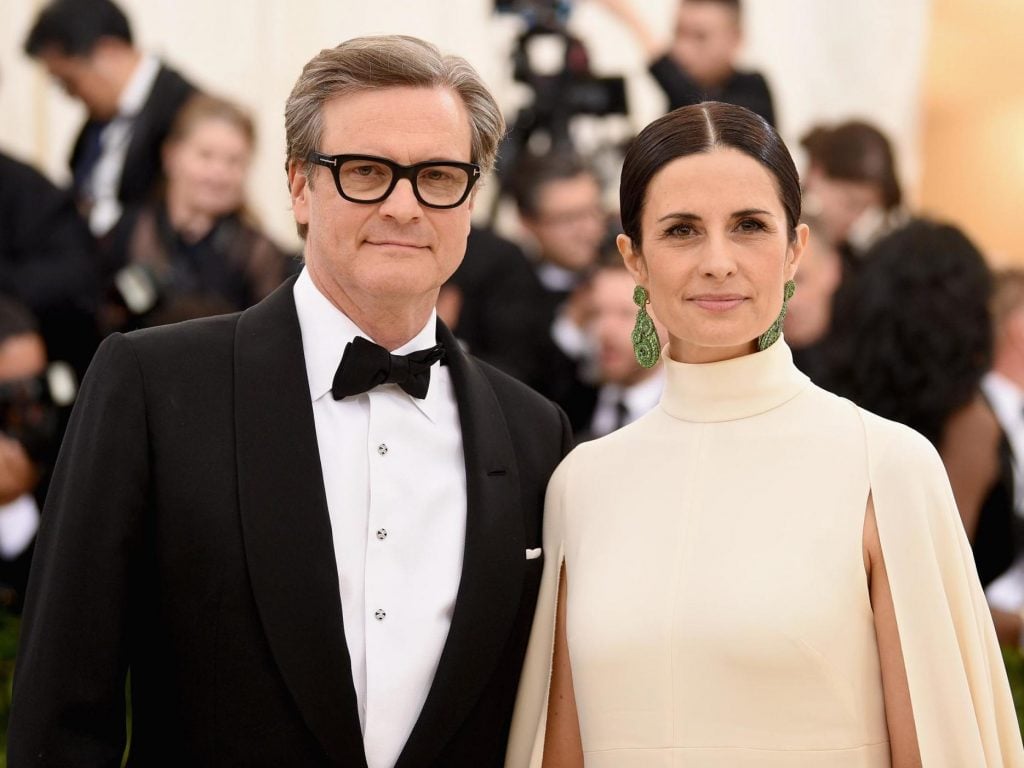 6. Ian Ziering and Erin Ludwig
Ian Ziering, the "Beverly Hills 90210" star, shared the sad news about the divorce on his Instagram of all places. According to the actor, the main reason for the separation was the busy work schedule, which made the spouses drift apart from each other. Even the dream couples can't escape the mundane problems.
7. Chris Pratt and Anna Faris
Chris Pratt parted ways with his wife, 41-year-old Scary Movie star Anna Faris after eight years of marriage. In December 2017, the couple filed for divorce. In 2018, the fans still hoped the celebs would reconcile and expected a reunion, but no luck. Anna and Chris did not mourn their parting for long and have been seen already enjoying new flings to the fullest.
8. Tom Cruise and Katie Holmes
Actress Katie Holmes has struggled with Tom Cruise's oddities for quite a while. Especially his commitment to the religious cult of Scientology. But when Tom told her about the methods he wanted to use in raising their daughter Suri, she could not bear it any longer and filed for divorce.
9. Brad Pitt and Angelina Jolie
Brangelina was one of the most beautiful and beloved couples in Hollywood, even though Pitt had to divorce Jennifer Aniston to marry Jolie. But even six kids could not save this marriage. Moreover, during the divorce, Jolie stated that Brad had physically abused their children. Is that the whole truth, or was she just lying to get people on her side? We may never know.