Celebrities are famous for their extraordinary taste and unique approach when choosing a place to live. Thanks to earning millions in royalties, they can afford to buy their dream home with dozens of bedrooms, peacocks walking around, golf courses, and other extravagant features.
Here are the most fascinating and expensive celebrity homes in the world.
1. David and Victoria Beckham, $33 million
This 1,200 sq. meter home has six bedrooms, ten bathrooms, a swimming pool, a whole library, a fancy cinema, and even karaoke. David and Victoria decided to sell their Cali home simply because the family spends most of their time in London, and having this huge mansion in the States has become a financial burden.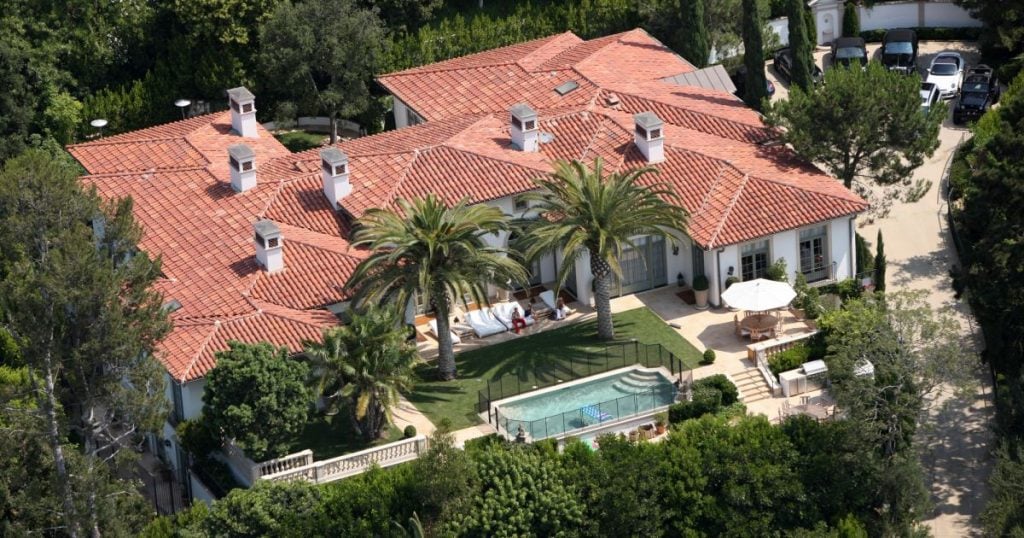 2. Tiger Woods, $54.5 Million
Florida is a perfect place to have a huge mansion, especially if you're a golf superstar Tiger Woods. His beautiful estate was built on a stunning ocean backdrop with a clear view of Jupiter Island. Naturally, it wouldn't be a Tiger Woods house without a tennis court, giant pool, spa, running track, and golf-related areas, including putting greens and a putting studio, whatever that entails.
3. Tom Cruise, $59 million
Tom Cruise's mansion is located in a ski resort in Telluride. The surrounding area has lots of forest ski trails, horse stables, a personal helipad, and acres of wilderness. The 930 sq. m. house has seven bedrooms, nine bathrooms, a library, and a spacious rec room. If you don't feel like staying in the big mansion, there's always a guest house.
4. Angelina Jolie and Brad Pitt, $61 million
Angelina Jolie and Brad Pitt sold their luxury mansion in the French province with 35 bedrooms and an olive grove for $61 million. This is where they played their wedding in 2014, by the way. Miraval Castle has several residential and non-residential buildings, a chapel, and an organic winery where the family produced their own wine.
5. Oprah Winfrey, $85 million
Oprah Winfrey is another celebrity with a passion for luxurious estates. She owns a gorgeous $85 million home located in scenic Montecito, California, with fantastic amenities like 14 bathrooms, ten fireplaces, a garden, a cinema, six bedrooms, and a beautiful lake with an amazing collection of exotic fish.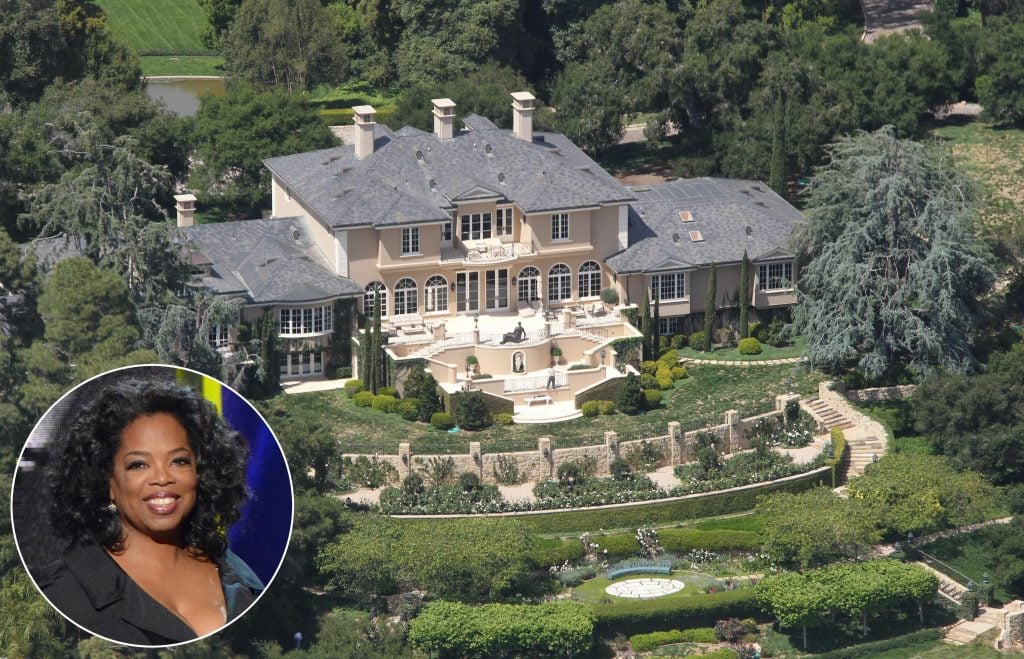 6. Jay Z and Beyonce, $88 million
The iconic Hollywood duo had no intention to skimp out on their new home in Bel Air. It's no wonder that a mansion with four swimming pools, a high-end spa, b-ball court, and a garage big enough to hold 15 luxury cars would cost them $88 million. At least there's plenty to do when their celebrity friends come by.
7. Hugh Hefner, $100 million
The Playboy owner's home has over 40 rooms, including 12 bedrooms and 21 bathrooms, as well as multiple swimming pools, golf courses, and a basketball court. In 2016, Hefner sold the mansion for $ 100 million on the condition that he would get to spend the rest of his life there. This is perhaps one of the most famous luxury mansions in the world, but it's not the most expensive one.
8. Bill Gates, $125 million
Unsurprisingly, Bill Gates is the owner of the most expensive mansion on the planet. This luxurious estate is in Medina, Washington, is valued at approximately $125 million, and is equipped with the finest amenities a regular person could only dream about, like a beautiful pool, huge library, a bowling alley, golden sand imported straight from the Caribbeans, Louvre-level art pieces, a trampoline room to bounce around in, and even an artificial river with salmon swimming in it. And that's not counting all the bedrooms and bathrooms, of course.