For many of the most accomplished actors, singers and technology innovators, a college degree (or even a high school degree) wasn't meant to be. In some cases they dropped out to pursue their dream in entertainment. In other situations, they struck upon a brilliant idea that required all of their attention, making it impractical to continue with their education. Here are 8 people who rose to the top even without a degree.
Bill Gates
Gates was a brainy guy from an early age, writing his first computer software program at just 13 years old. He — along with Microsoft co-founder Paul Allen and a few other friends — were even banned from using the computers of a technology company for the summer after getting caught exploiting bugs in their operating system to acquire free computer time. He scored 1590 out of 1600 on the SATs and got accepted into Harvard. However, he left after his sophomore year to concentrate on starting the company that became Microsoft. Oh, and for the longest time he was the world's wealthiest individual.
Jay-Z
Shawn Carter, better known as Jay-Z, had a pretty rough upbringing. He grew up in a housing project in Brooklyn and claims that at the age of 12 he shot his older brother in the shoulder for stealing his jewelry. He attended high school with fellow future rappers the Notorious B.I.G and Busta Rhymes, selling crack cocaine as a teenager. Jay-Z dropped out of school to focus on becoming a rapper, but it wasn't easy. When no record company was interested in signing him, he sold his CDs himself. Eventually he did make it big and today he's worth 1.4 billion and, of course, married to Beyoncé.
Steve Jobs
Jobs, who was adopted as an infant, learned to read at an early age. Not feeling challenged enough at school, he got into all sorts of trouble and would frequently pull pranks on his classmates. But his 4th grade teacher sparked his interest in learning. At 13 he landed a summer job working for Bill Hewlett, who eventually co-founded Hewlett-Packard, and at 16 he and friend/future business partner Steve Wozniak began making devices that allowed people to illegally call long-distance for free. This is when Jobs discovered that making computers was not merely a side hobby, but something that can be very lucrative. The future founder of Apple Computers attended Reed College in Portland, Oregon for a semester before deciding a formal college education was a waste of his time.
Mark Zuckerberg
Zuckerberg was a gifted computer programmer from an early age. In fact, while still in elementary school he created software that allowed his father's dental office computer to link up with the family's home PC. He also attended a Johns Hopkins summer camp for gifted youth and spent his last two years of high school at Phillips Exeter Academy, an exclusive private boarding school. While at Harvard, he created a program for fellow students that allowed them to pick classes based on the choices of fellow students and another one that made it easy for students to form study groups. After starting his thefacebook.com (now Facebook), he left college to concentrate exclusively on the social media project that now claims 2.7 billion active users.
Steven Spielberg
Spielberg dreamed of being a film director at an early age. He made his first movie, Escape to Nowhere at 13, and it was good enough to win the top prize at a statewide film competition. Unlike many of the others on this list, Spielberg wasn't academically inclined. In fact, his application to USC's film school was rejected because of his poor high school grades. Although he did get into Cal State Long Beach and even joined the Sigma Chi fraternity, he left after his freshman year to start his filmmaking career. He did eventually go back and complete his bachelor's degree more than 30 years later in 2002.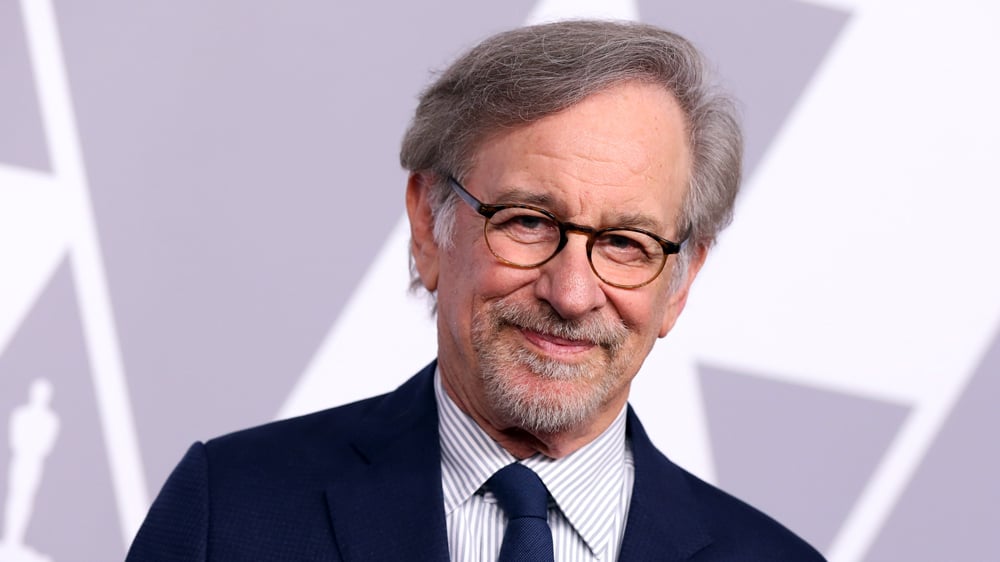 Eminem
Marshall Mathers, known by everybody as Enimem, has built a $230 million career based on his genius as a rapper and lyricist. It might therefore come as a surprise that he was an absolutely terrible student; the kind who was held back in 9th grade three times before finally quitting high school altogether when he was 17. He's got 15 Grammy Awards to his name, so perhaps it wasn't such a bad decision.
Cindy Crawford
Crawford completely dispelled the stereotype that models are nothing more than airheads who happen to extremely good-looking. Not only was she the valedictorian of her high school in the suburbs of Chicago, she got accepted into Northwestern University, one of the most selective private schools in America. But after one quarter, she dropped out when she realized her modeling career was starting to blow up.
Chris Pratt
The future Peter Quill / Star-Lord from the Guardians of the Galaxy franchise had once told his high school wrestling coach, upon being asked what he planned to do with his life, that he wanted to be rich and famous, although he had no concrete idea how he'd make it happen. He attended a community college before being like "nope" about halfway through his first semester. He then moved to the Hawai'ian island of Maui, where he lived the life of a homeless man, getting stoned and sleeping in a van or setting up his tent along the beach. He made ends meet as a discount ticket salesman and male stripper. At 19 he was discovered by an actress/director while working as a waiter at the Bubba Gump Shrimp Company. Although it took an additional 10 years, he finally hit the big time in 2009 when he was cast in the NBC comedy Parks and Recreation, a role that was originally meant to be temporary, but he became a regular due to his popularity.