When it comes to romance, nothing is impossible, especially when you're a celebrity with lots of talent, creativity, and, let's admit it, money. People in love become a bit crazy (in a good way) and can do some pretty unbelievable things to impress their loved ones. Needless to say, celebs are just like anyone else when they fall in love, but with more means to express their feelings. Here are 10 most romantic gestures ever done by celebrities that prove romance is not dead after all.
Ryan Reynolds smuggled some pies for his wife
Ryan Reynolds loves his wife so much that he would smuggle famous Canadian pies for her! Okay, they kind of did it together, but still. As the star revealed at the Graham Norton Show, they were travelling from Vancouver with a bunch of apple pies Blake Lively loves so much and were 'caught' at the U.S. – Canadian border. The guard let them go only after he sang a track from the movie Just Friends!
Dwayne 'the Rock' Johnson and his wife's favourite song
One morning Dwayne 'the Rock' Johnson was chatting with his wife Lauren Hashian and he mentioned 'When a man loves a woman' by Percy Sledge. She immediately confessed that it's her most favourite song ever. So what did the Rock did? In the evening, before going to bed, he played this very song in their bedroom and they slowly danced to the tune. That's just too sweet!
Joe Manganiello and his Book of Love
Can you imagine a man actually writing a book as a present for his loved one? Well, neither did I, before I got to know about Joe Manganiello's 1st anniversary present to Sofia Vergara. He composed what he calls A Book of Love – about the way the met, how they dated, their most special events, and how he loves his wife a lot. It's 40 pages long and oh boy, that's the longest love letter I've ever heard about
David Beckham and his numerous tattoos
It's not a secret David and Victoria Beckham are deeply in love with each other, but what you probably don't is that he has not one, not two, but six tattoos dedicated to his wife! There's his wife's name, another version of her name in Sanskrit, a matching tattoo to Victoria's saying "I am my beloved's and my beloved is mine". There's also his wife's portrait along with a ring of 10 roses, and a line saying "Forever by your side". This is pure romance, ladies!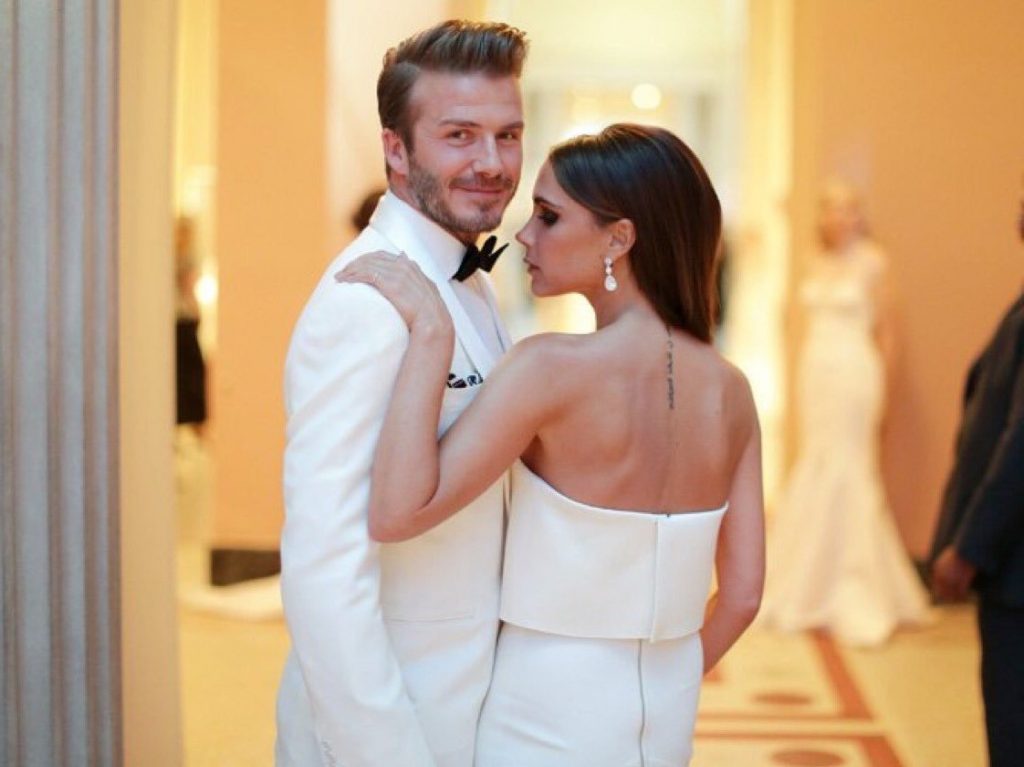 Jay-Z and 10,000 roses
Jay-Z and Beyonce are one of the coolest power couples out there, so it's only natural that Jay-Z knows a thing or two about impressing a certain special woman. He loves her so much that he's ready to gift her all the flowers in the world! He was close enough when he presented Beyonce with 10,000 roses to commemorate her Super Bowl halftime performance. She'll never be able to forget it now!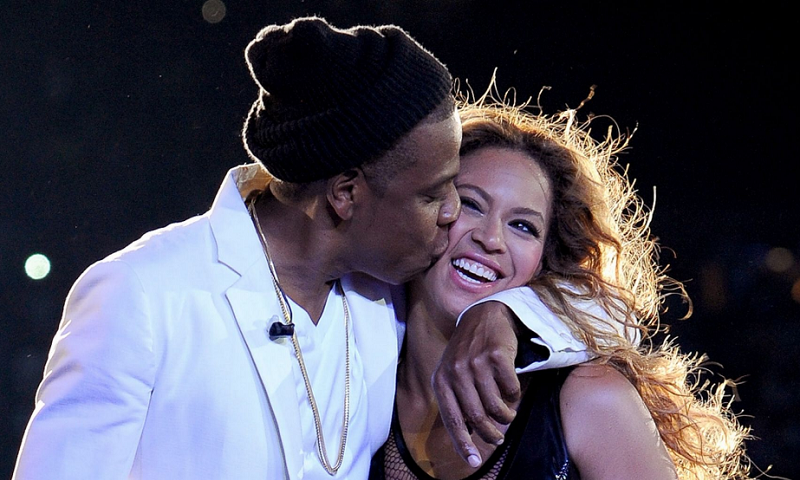 Ben Affleck and his '10 Things I Love About You'
I get it, Jennifer Lopez is an amazing woman and one would do anything to impress her. That's probably why Ben Affleck bought a whole page in Variety to create a list of the things he adored about J.Lo. As you probably know, she was still married at that time! This incredibly romantic move worked, though, and the two started dating. Things didn't work out quite well for the couple, but what Ben Affleck did is still one of the most impressive romantic things done by a celeb!
Nick Jonas and Tiffany
It's not uncommon for celebrities to rent whole buildings or stadiums to impress their loved ones, but a store? Yet that's exactly what happened when Nick Jonas went to shop for a perfect ring for Priyanka Chopra and shut down the whole Tiffany & Co store. If you thinks that's a bit too much of a show-off to just choose a ring for a bride without the bride actually being there, Priyanka Chopra confirmed that this really happened.
Kit Harrington and Jon Snow cosplay
Sometimes it's all about the small gestures that mean a world to the person you care about. Kit Harrington loves Rose Leslie enough to get embarrassed for her. Like this one time he went to a costume party dressed like Jon Snow, which made everyone stare at him pitifully, thinking he was a truly sad man if he couldn't come up with anything else to wear. Well, he did it only because Leslie asked him to!
Chris Hemsworth and rumours
Celebs get all kinds of rumours 24/7 and it would be impossible to react to each and every one of them, trying to debunk whatever lies the tabloids came up with. Still, Chris Hemsworth couldn't stand it when rumours started circulating that he and his wife are splitting up. He called them to clarify things and went so far as to make a funny Integra post to mock the whole situation. Elsa Pataky is one lucky woman!
Alexis Ohanian and the Italian dinner
What usually happens when your bae asks you what you want to have for dinner? You say 'Veg Curry' and the two of you hit the nearest Indian restaurant. Yet this was not the case with Alexis Ohanian and Serena Williams. Apparently, she wanted some Italian pasta for dinner, so Alexis simply took her to Venice. Yes, things like this happen in real life, too! And it definitely proves that romance is not dead yet.