This meat dumpling soup from Laputa seems unbelievably yummy. It looks good both on screen and on the table!

Who's up for some sunny side-up eggs on a crunchy toast? A cute and simple breakfast from Laputa that will get you going for hours.

That moment when your lunch box has loads of rice, tamago omelette, sausages, veggies, and even a cute happy face to top it all. It's simply amazing!

Are you feeling hungry already? Because we certainly are now! The pancakes from Your Name are really over the top.



These rice bowls with daikon pickles from Spirited Away are simple, yet really tasty!

Talking about simple meals – nothing can beat slices of freshly cut bread with butter and a glass of milk from Alpine Girl Heidi.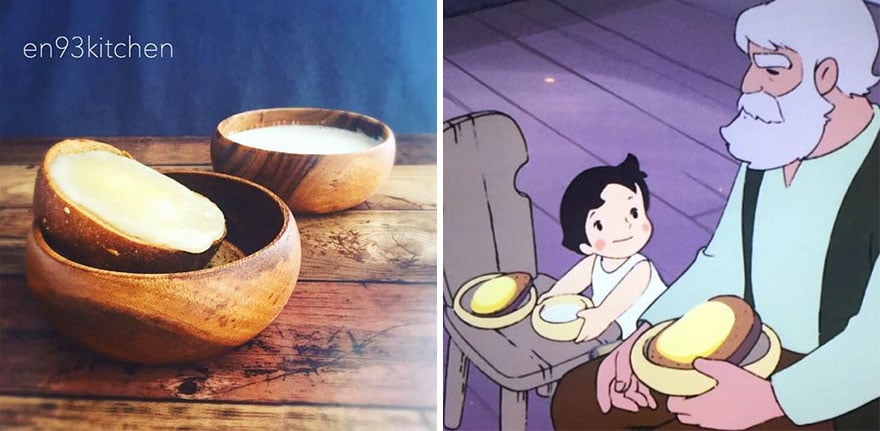 It's impossible not to get hungry while looking at these spaghetti meatballs from The Castle of Cagliostro.

We are not quite sure about sandwiches with onions, but it is definitely a picture-perfect recreation of a lunch from Tales From Earthsea.