The future and how it will look has always been a huge point of speculation among scientists and us filthy plebs alike. Remember back in the 80's when everyone thought we'd be wearing entirely silver clothing by now? Well, that didn't happen, luckily.
While it might still be pretty much impossible to know what the future will look like, there are some places around the world that come pretty close. Let's take a look at some of them.
Romania's Subterranean Amusement Park
While this might not look like the most fun future to be a part of, building underground might be a part of our future nonetheless. And we'd still need amusement parks. This one was built inside the Salina Turda salt mine, if you're wondering.
Dubai's Atlantis The Palm
While most things in Dubai look like they're from the future, there's something special about the setting and architecture of this building. It's a huge, huge building that's built on a thin circle in the ocean. This is the kind of projects we can only dream of when the sea level starts to rise because coal made America great again.
Singapore's Gardens by the Bay
Singapore already has amazing nature by itself, but the Gardens by the Bay really turn it up a notch. It almost looks like a garden made up out of alien plant life. Or maybe it is. We should get the Ancient Aliens guys to investigate.
Germany's Domed Tropical Resort And Rainforest
It's exactly what you're thinking – the Germans built a tropical resort and rain forest inside an old airplane hangar that now acts as a dome to keep the microclimate in check. We could build this exact thing on the Moon and never look back.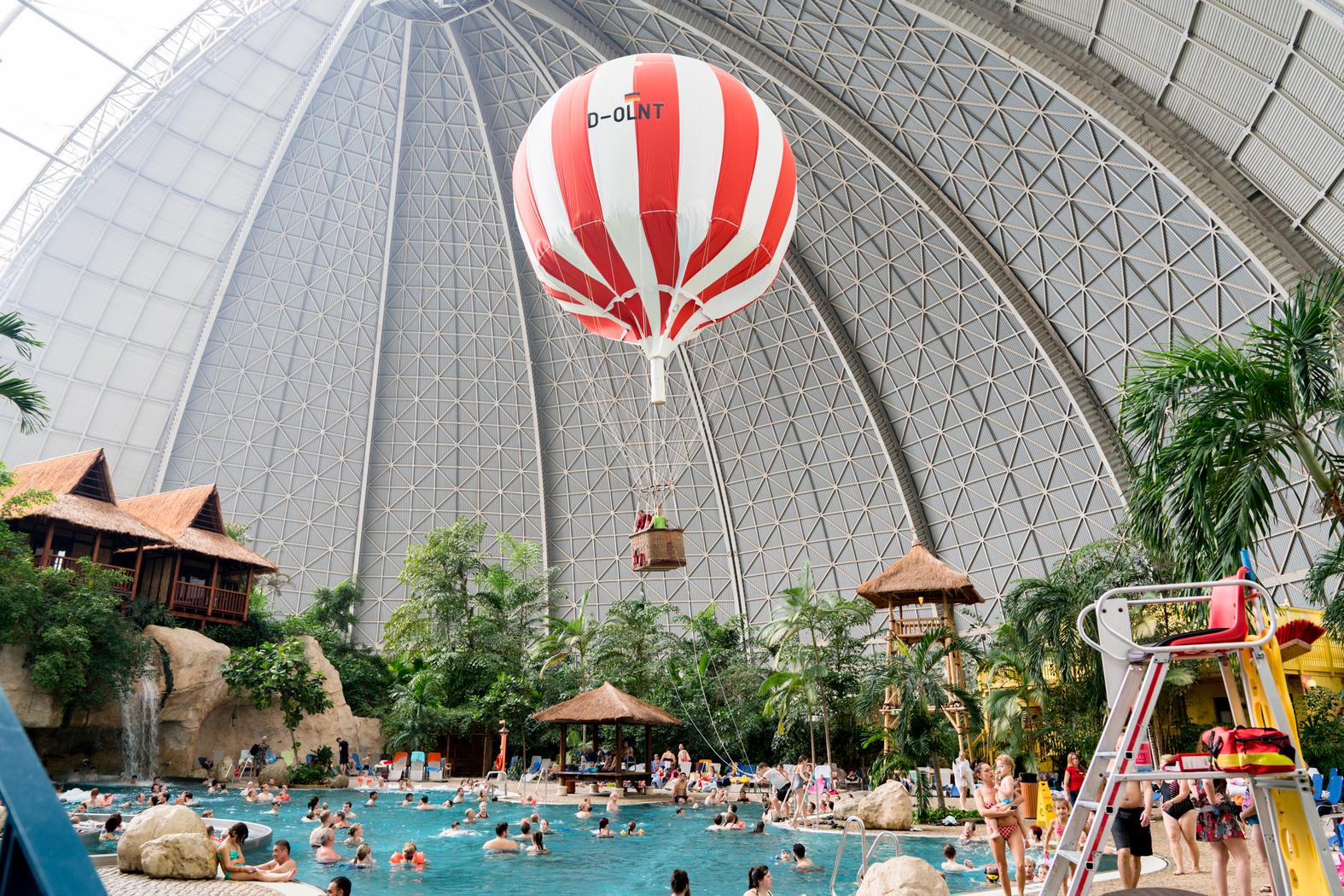 Denmark's Rainbow Walkway
A 360° glass ring overlooking a city, and the glass is colored in a gradient that covers the entire light spectrum as you move along it. Now that's just awesome.
Tianjin's Binhai Library
Lots of round shapes and three-dimensional aspects to this building's interior. It looks like something out of Star Trek and it's honestly the perfect place to store books. The Chinese sure do know how to make a proper library. Imagine a future where all buildings look like this!