Are you searching for the holiday of a lifetime? Whether you are traveling for the first time or are an experienced globetrotter who is seeking amazing places to take in the culture, architecture and natural beauty, here is our list of the 12 countries that belong in your plans!
1. Ireland
Ireland tops the list because its geological beauty is simply unmatched. You'll find mountains made of granite, limestone, sandstone and karst. The Cliffs of Moher stretch out for 8 miles and feature 650 foot drop…without a fence to protect you! Once you're ready to return to civilization, there are plenty of nice towns to explore. Aside from the capital Dublin, Cork and Galway are also very lively places to make new friends and drink a famous Guinness.

2. Spain
One of the most culturally diverse countries in Europe, you will be amazed at the contrasts. Barcelona to the North, with its modern architecture, Gothic quarters and beach resorts, is the capital of autonomous Catalonia (and is the 4th most popular European city to visit). By contrast, the Southern city of Córdoba in Andalusia, which was a Muslim colony from the 8th through 11th centuries, has an entirely different history, but no less rich. Naturally, Spain is also full of islands, mountains and beautiful countryside that is worth cycling through.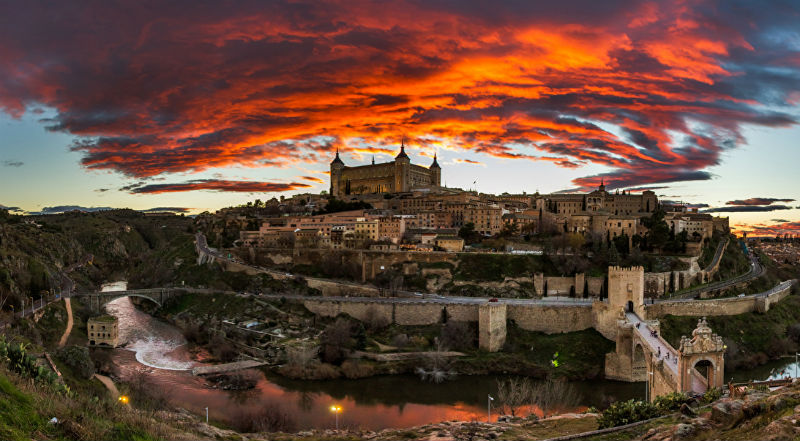 3. Switzerland
Switzerland's mountains and pristine lakes perfectly cater to nature lovers. During the summer and autumn, there is nothing like a hike in the Alps. Once the winter snow it, it is time to put your skiing skills to the test. Swiss villages are off the charts, and cities such as Zurich, Lucerne and Bern are also worth your time. (Pass on Geneva though. It is a rather sterile place, and not worth the expensive cost.)

4. New Zealand
The Lord of the Rings trilogy really put New Zealand on the map with its incredible mountains and diverse landscapes. New Zealanders are known for being laid back and hospitable, and when you get to call such a peaceful, relaxed place home who can blame them?