The world-famous Notre-Dame cathedral in Paris has always been something of a symbol for the people of France. Last night, the spire and the wooden roof of this 850-year-old architectural marvel got caught in a losing battle with its ultimate nemesis – blazing fire. In just a few minutes the fire spread all over the roof, eating everything flammable in its way, including those famous stain-glassed windows and scaffolding inside and outside, and finally reaching the iconic spire.
At this point the firefighters were already on the scene but the water was no match for the raging flames. In the end they did manage to save the main structure and the bell towers, but the spire toppled over, leaving millions of people watching this tragedy unfold in tears. Thankfully, aside from one or two bruised firefighters, there were no casualties.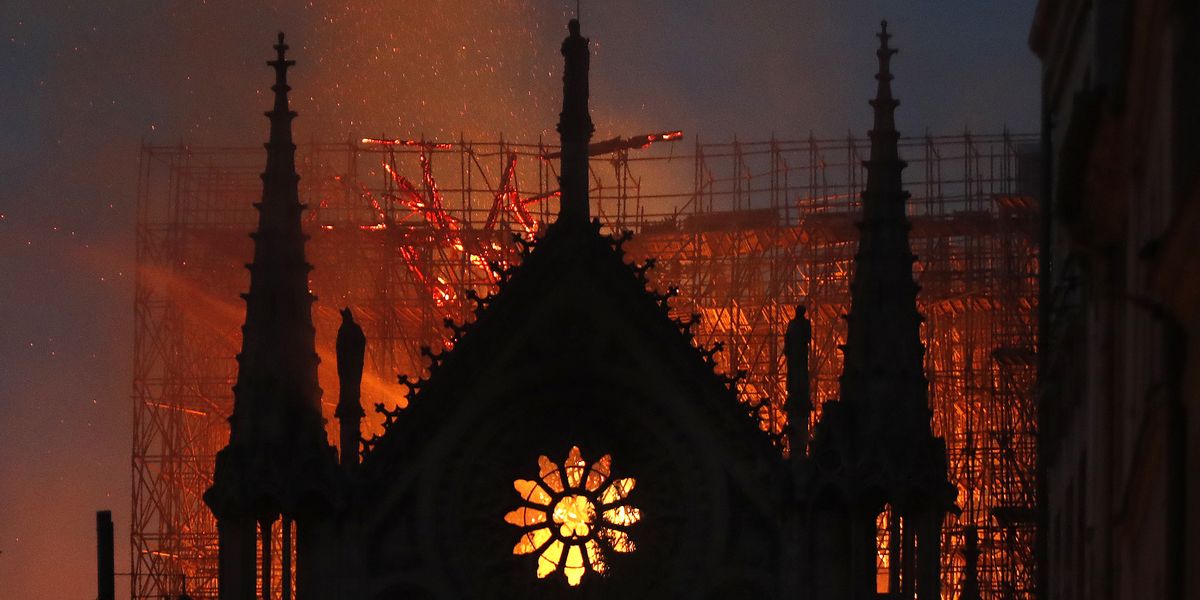 Many of the world leaders have sent their condolences and some even offered help. Emanuel Macron, the president of France, reassured everyone that an international fundraiser will be launched and eventually the cathedral will be as good as new, but for now everyone's just extremely sad about this accident.

Notre-Dame was, and still is, a symbol of France and will be resurrected, no matter how long it takes. Its bells will ring again one day and we'll be there to celebrate the rebirth of Notre-Dame de Paris!