India is a land of ancient legends, beautiful garments, spectacular gods, delicious foods, and dozens of breathtaking festivals to reflect all that. Some festivals have become popular far outside of India like the famous Holi festival that has people throwing different dyes at each other, yet others are less known and far more unique. Here's a list of 9 most unusual festivals of India you need to see at least once.
Jaisalmer Desert Festival
This peculiar festival takes place in the sandstone city of Jaisalmer, mere 6 hours from famous Jodhpur, featuring a great variety of camel activities and bizarre contests like Mr. Desert (with the longest and coolest facial hair) and turban tying tournaments. It's one of the most colourful and fun festivals of
India!
Thimithi Festival
Thimithi is an unusual festival celebrated in the state of Tamil Nadu, where devotees of Draupadi walk on burning coals to commemorate this fearless woman who did the same to prove her innocence. The story was mentioned in the Indian epic Mahabharata.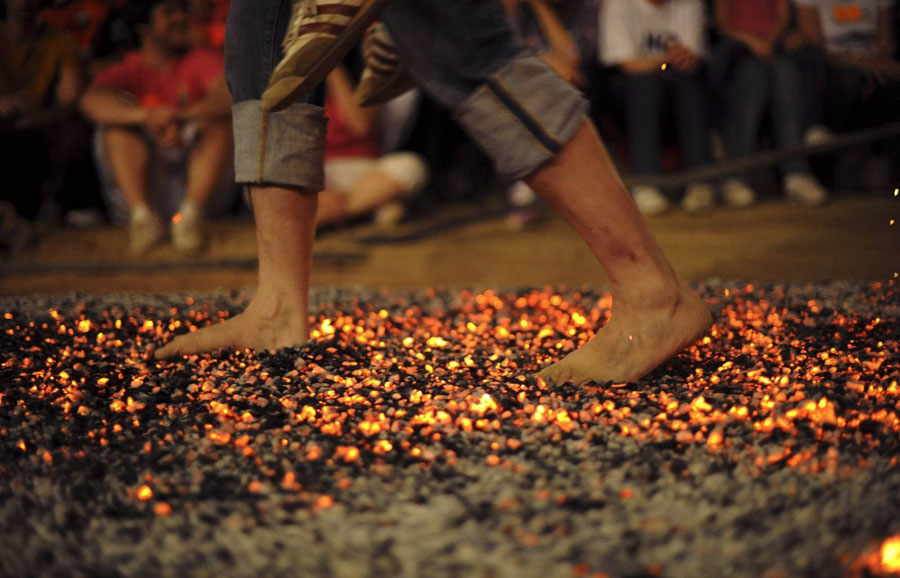 Hemis Festival
Hemis festival is being held in Leh, Ladakh, to honour the life and work of Guru Padmasambhava, the founder of Tantric Buddhism in Tibet. During this festival, which takes place in the richest Buddhist temple of the region, lamas put on bizarre masks and costumes to perform the special Masked Dance. It's a truly grotesque and unusual sight!