Eastern Europe has recently become a hotspot for tourists from all around the world. While there are destinations suggested by travel agents, the best places are always hidden away… Add these amazing Eastern jewels to your next trip and you will not regret it.
Ruin Bars In Budapest, Hungary
The trend for ruin bars which are literally bars in abandoned buildings, started in the early 2000's. Young people were looking for a place to chill and enjoy a drink without spending lots of money. Nowadays, they have turned to network of underground bars filled with the trendy crowd. As drinking culture is generally a part of any tourist trip, Budapest definitely scores high with its fashionable ruin bars.

Dracula castle in Transylvania, Romania
The Dracula legend is a huge part of Romanian culture and has left its trace in pop culture via vampire movies. The two most popular castles in Transylvania are located near the picturesque Romanian town of Brasov. These two castles are very different in style and atmosphere. Peles castle – suitable for a king with themed rooms and extravagant interior versus Bran castle which will take you back in time and make you feel the bloodthirst behind the walls.



Rynok Square in Lviv, Ukraine
Ukraine has recently become one of the most popular destinations in Eastern Europe. There are many places which attract tourists like the Chernobyl exclusion zone, Kyiv night life and the wonderful beaches of Odesa. There is however one place which has become new hot spot for locals and tourists alike. Rynok Square which simply means Market is surrounded by picturesque colorful houses with a beautiful Town Hall in the center. You can climb to the top of the Town Hall tower to get a great view of the city.



Plitvice Lakes National Park, Croatia
Croatia has one of the biggest national parks in Europe with fantastic lakes and plentiful wildlife. You can choose one of the 16 lakes to enjoy. This place is very popular amongst tourists so if you prefer solitude, visit early in the morning or late in the afternoon. The lakes are connected by stunning waterfalls filled with azure waters. You can visit all year round and also visit nearby towns as there are many entrances to different areas of the park.

Rila Monastery in the Mountains, Bulgaria
This magical Eastern Orthodox Monastery has unbelievable views and historic detailed frescos. You can find surprising images depicting biblical stories. For a great ending to your day, follow the river to find a local restaurant and taste some local cuisine with a glass of wine.



Sunset at Kotor, Montenegro
Kotor is a little town on Montenegrin coast. It is surrounded by old Venetian forts and is a must see place for experienced travellers. Hiking up to the fortress, choose one of the two pathways (both of them are picturesque). Stop on the way at a small restaurant to enjoy the views of the mesmerizing mountains reflected in dark blue waters.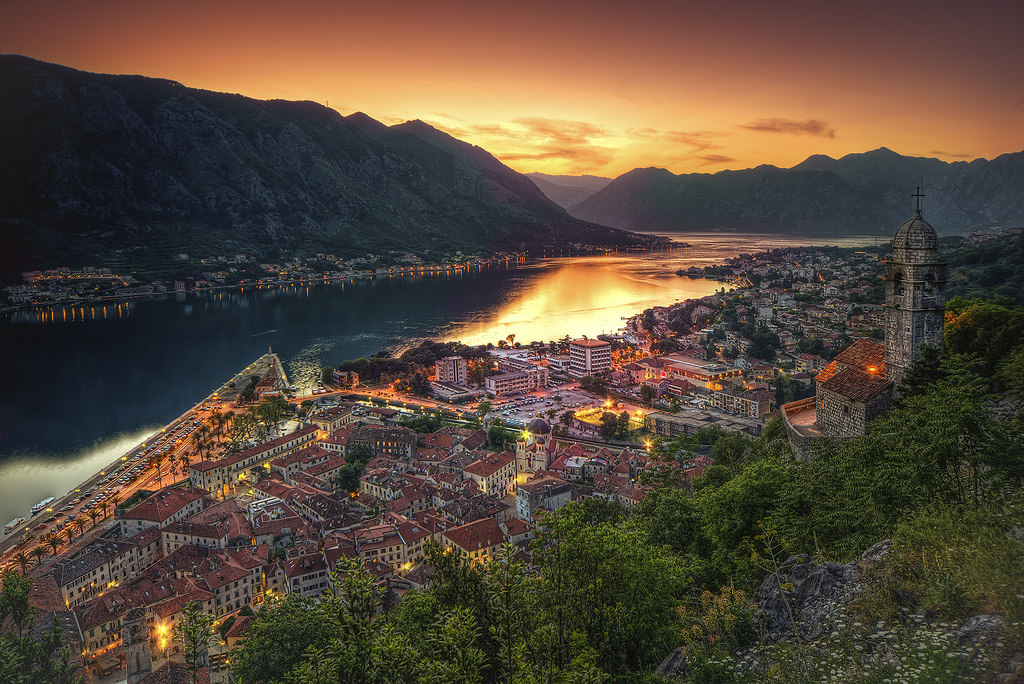 Bovec Kayaking, Slovenia
Whitewater Kayaking in one of the clearest rivers you've ever seen. Bovec mountain town features a river with crystal clear water which has an unbelievable blue color. The most exciting part is kayaking down the river which is more difficult than it sounds but incredibly inspiring.



Nida Dunes, Lithuania
Nida is a small resort town which used to be a fishing village. It's distinctive features are its colorful buildings and sand dunes surrounding the town. Tourists can enjoy white sandy beaches and deep forests in the Curonian National Park. You can also enjoy fresh local seafood in one of the restaurants with a view over the lagoon or join one of the summer festivals.