The thing that has always been the most defining factor in the amount of prestige royalty has, would probably have to be their palace. Kings and queens have always needed their castles and although we've moved far past the times of knights, the use of castles is still very much a thing. Even countries that don't have a royal family still have some leftover castles from earlier monarchies.
Let's take a look at some amazing royal palaces that you can find on your travels around the world.
Grand Palace – Bangkok, Thailand
From the 18th until the 20th century, this was one of the royal residences of Thailand. Now it's just an amazing tourist location, and it just looks amazing with those spires, doesn't it?

Topkapi Palace – Istanbul, Turkey
Originally built as a residence for Sultan Mehmet II, it was the central point of the Ottoman Empire for nearly 400 years. Now you can visit it and revel in the decadence of the 15th – 18th century.



Palace of Versailles – Versailles, France
Well, you've probably already heard of Louis XIV's castle, haven't you? It's almost impossible to see everything here in a single day. This castle is so big and decadent that you can only imagine the insane wealth Louis must've had. No wonder he was loathed as much as he was feared.

Ahsan Manzil – Dhaka, Bangladesh
Placed right next to the river, this was the residence of the Nawab. And no, that's not the picture lighting – it *is* a pink building.



Winter Palace – St. Petersburg, Russia
You've probably seen this one in tons of movies already. The marvelous Winter Palace of Russia is mostly known for its amazing staircase, but the entirety of the building is awe-inspiring too.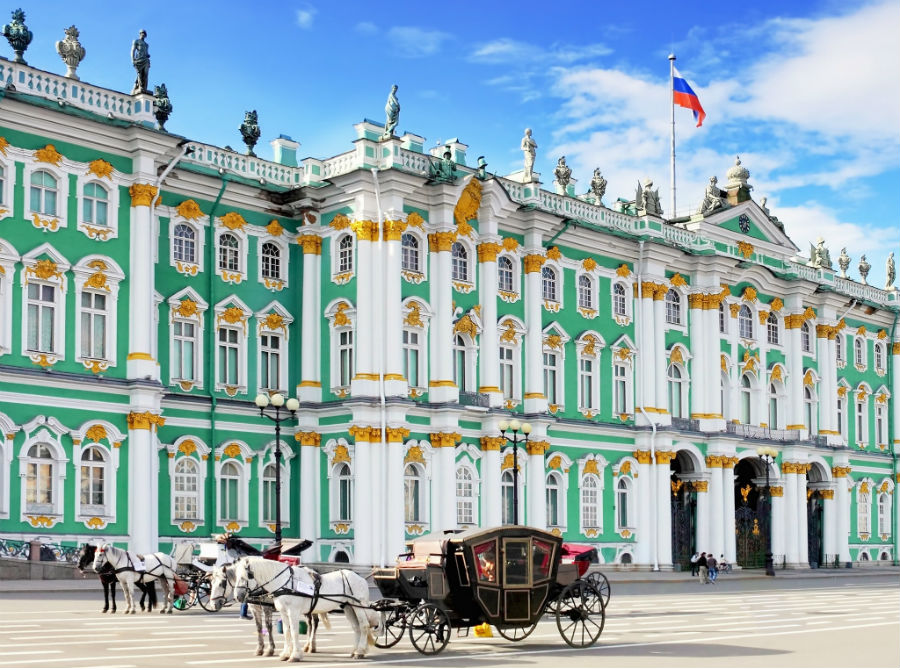 Imperial Palace – Tokyo, Japan
Formerly known as Edo Castle, this place isn't as much about the palace as it is about the amazing nature surrounding it. The entire site is filled with massive stones, trees, rivers, moats and whatever you want to have a lovely day.



Mysore Palace – Mysore, India
Still in the hands of the Wadiyar dynasty, this place is their official residence since its construction in the early 20th century. The architecture and sheer size of this place are nothing short of amazing.



Forbidden City – Beijing, China
The old seat of power of the Ming and Qing dynasties in China, it's now one of the most famous tourist destinations in China. The entire complex is considered to be Unesco world heritage, and the traditional Chinese architecture is gorgeous to look at.

Pena National Palace – Sintra, Portugal
One of the few palaces on this list that's actually still used for state business. It's sat high on top of a hill in Sintra and – if weather conditions allow it – it can be easily seen from Lisbon.



Neuschwanstein Palace – Bavaria, Germany
This one looks like it's straight out of a Disney movie, doesn't it? Just imagine waking up in that tower room and having that amazing view on the mountains.