Growing up, the holy trinity of action stars for me and my friends were Stallone, Schwarzenegger, and Van Damm. They were true icons and role models for the kids as well as adults. Out of these three, Sylvester Stallone, probably, had the most prolific career. In fact, he's still going strong just not in the same quantity. Just think about it, Sly is 73 years old and there are 4 movies with him as an actor coming up according to IMDb. That's insane to me!
Throughout the decades Stallone has had dozens of hit movies that are iconic today. From Rocky and Cliffhanger to Expendables and Creed, here are top 8 most fun Sylvester Stallone movies!
1. Judge Dredd
Brutal, gory, and unforgettable. In this post-apocalyptic future, there's no room for compassion. If you're guilty of something, you'll be arrested. That's the best case scenario. Otherwise the Judges will get you and execute you on the spot. One of the most badass movies on this list.
2. The Expendables
Just when we thought the 80-90s' action stars were done with epic movies, the Expendables happened! A bunch of old-school soldiers are trying to do something or other. Hey, you don't watch these movies for the plot. It's all about the action and the cheesy one-liners!
3. Cliffhanger
After a plane crashed in the mountains, a former rescuer meets a group of stranded people and now has to help them get to safety. There's just one little problem: there strangers are dangerous robbers who are there to find the $100 mil that crashed along with the plane. Don't question it, just enjoy!
4. Rambo: First Blood
Vietnam veteran John Rambo, the only surviving member of his squad, arrives to a small town only to discover that the local sheriff wants him gone. And he ain't asking politely. After rounds of tortures and abusive behavior, Rambo escapes to the woods where the real bloodshed is about to begin.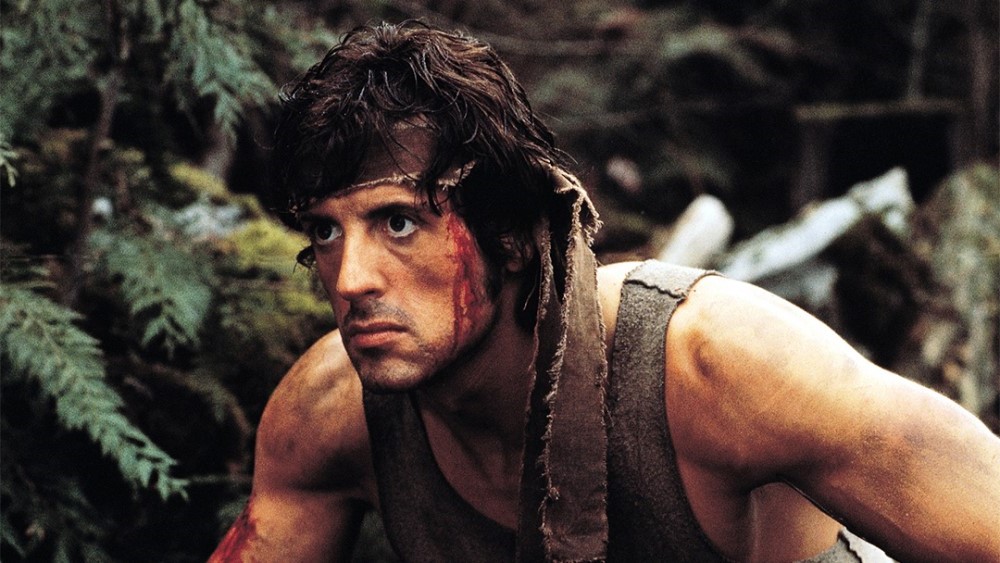 5. Rocky
You know what this movies is about – determination! But also boxing. Rocky Balboa, the up-and-coming boxer, trains like crazy to beat the crap out of his opponent. What's not to love?
6. Cobra
A badass LA cop stumbles upon a huge conspiracy involving all sorts of big names, gets shot at like a million times, kidnaps a witness who's seen the leader of the bad guys, and now they're both need in a terrible danger. It's quite clearly not a very cerebral movie.
7. Creed
What happened to Rocky Balboa after he got old and weak? Of course, he retired. But not for long. When Michael B Jordan knocks on your door, there's not much you can do but to say yes. Incredibly motivational movie!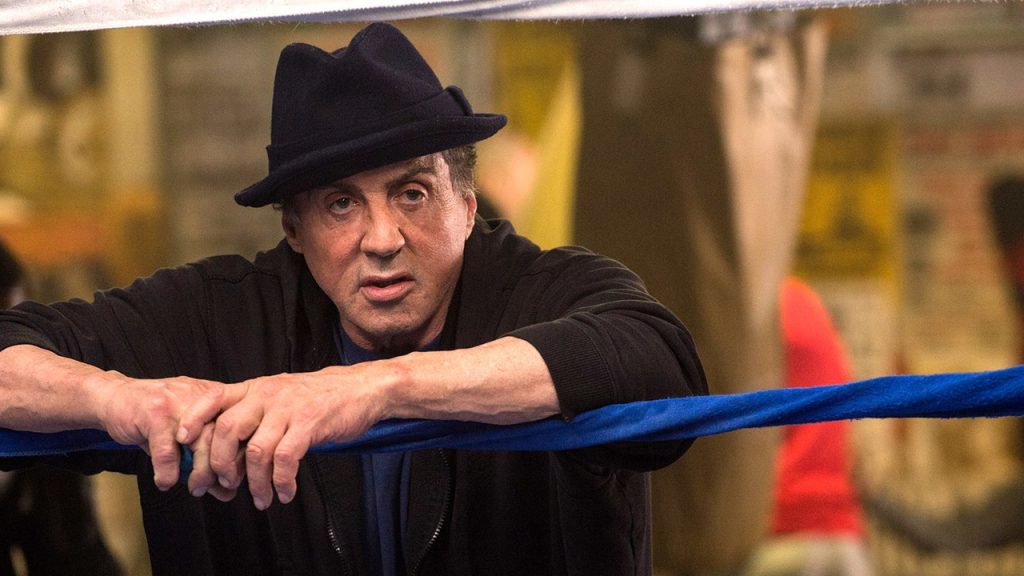 8. Demolition Man
Demolition Man is made out of pure adrenaline. It starts in "present day" with Stallone's character hunting down Wesley Snipes. The streets are on fire, entire city blocks are destroyed, and even though the police caught him in the end, he got sent to an experimental cryo prison. Of course, Stallone gets put on ice as well, in case some day in the future the evil guy gets defrosted. Guess what? The evil guy gets defrosted "by mistake". Stuff flies off the rails, people die, three shells are being used… Definitely my favorite Stallone movie!