There's just this weird thing with police TV shows. It's almost like all of them take place involving the FBI and the regular police do no work at all. I mean, that's pretty accurate judging from my own experience with the local police here, but it's still a pretty mean assumption to make. Let's not forget the boys and girls in blue are primarily here to help us. That or they flunked college and didn't see another way out.
Thankfully, this plethora of FBI TV shows also means we can separate the good from the bad. You never know you; one day you wake up with a weird FBI obsession but want to avoid watching absolute crap shows with thin plotlines and characters that make you feel less than your ex' Facebook statuses. And just in case you thought we'd be messing with you, I'll even be nice and add the IMDB scores so you know I'm not talking shit. It's my Christmas present to you.
Twin Peaks (8.9/10)
One of the best shows of the 90s, this show sadly only ran about two seasons. Good news is, it's been renewed in 2017 for a third season, but we'll have to wait and see if it can live up to the expectations set by the original. The bar is high, though.



The X-Files (8.7/10)
Just in case regular FBI work doesn't cut it for you and you want some aliens in there. X-Files was renewed for a season in 2016 and might probably get renewed again. It was a financial success, so Hollywood will probably want to milk that. Again.



Profiler (7.3/10)
While not really an FBI show, it's a show about a detective in the Violent Crimes Task Force, which often works with the FBI. So I'll allow it. Because I can.

Criminal Minds (8.2/10)
This one's been going on for a looooong time now. While the quality (and cast) has shifted greatly over the years, overall this is a very solid show which focuses more on the psychology of the bad guys.



White Collar (8.3/10)
A white collar criminal helping the FBI catch other white collar criminals. Had a pretty good run of 6 seasons and is a pretty decent show.

Blindspot (7.6/10)
A Jane Doe gets discovered and the FBI help her figure out who she is. Spoiler alert: shit happens along the way.



The Blacklist (8.2/10)
A criminal from the most wanted list hands himself over to the authorities but only wants to talk to a certain rookie FBI profiler, claiming to have a connection to her. Let the good times roll!

The Mentalist (8.1/10)
While this was originally a CBI show, it's gone FBI now! A psychic taunts a serial murderer on national TV and – surprise, surprise – gets his family murdered by that murderer. And now he works as a consultant to find the man that killed his wife and daughter.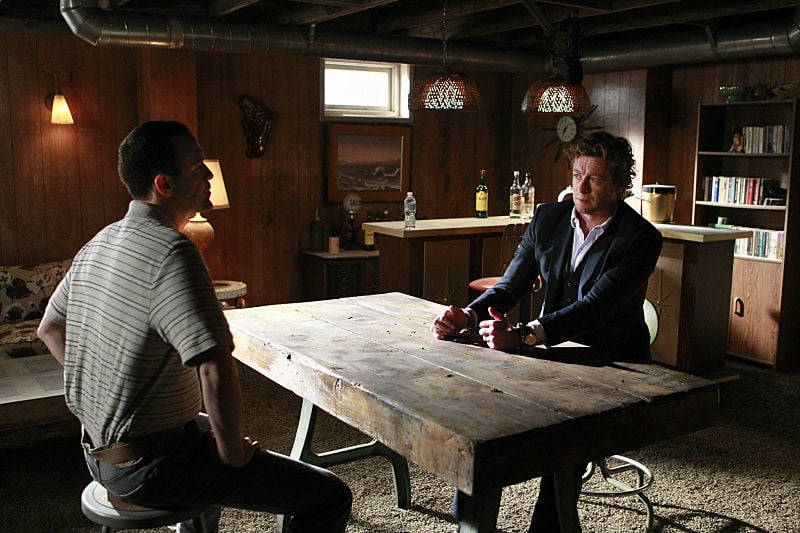 Fringe (8.5/10)
Cut short in its fifth season due to bad ratings, this show deals with paranormal things like alternate universes and time travel. Sadly, the end was obviously rushed.

Bones (7.9/10)
This show is about a forensic anthropologist helping the FBI solve murders. It started off very good, but the ratings have seen a small dip because the inevitable romantic subplot took over the main premise of the series. But hey, it's still going after 11 seasons!