Dua Lipa has been in the spotlight for several years now. She got hit single after hit single and has topped the charts on many occasions, along with being nominated for a Brit award five times. She's definitely been someone to keep an eye on, but how much do we really know about Dua Lipa?
Here's a few things about her that you probably didn't know.
She Was a Bouncer
While she doesn't exactly look like she could physically remove you from the premises, Dua Lipa was a bouncer of sorts in Mayfair for a while. She absolutely hated it, as most people do.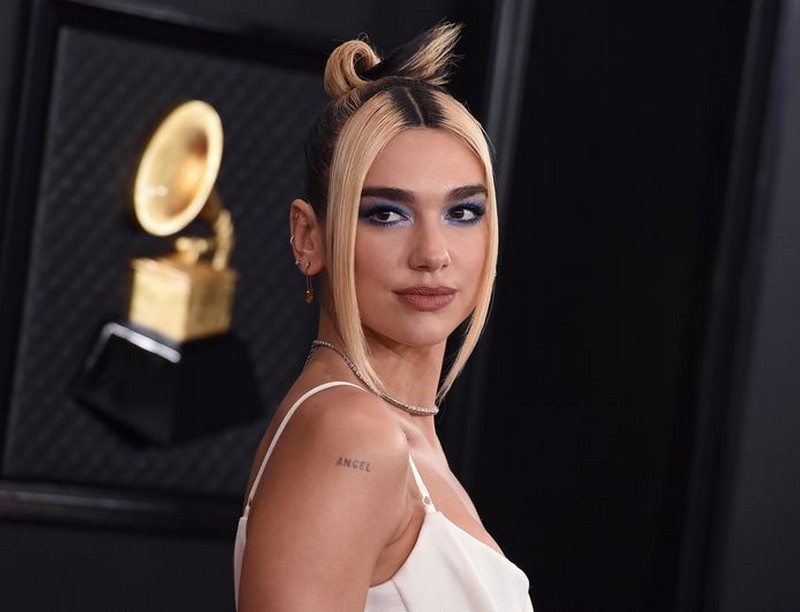 She Assaulted a Cop
Well, more specifically, she threw too many bubbles off a balcony that landed on a police officer's head and he threatened to send her a warning through the mail. She was 15 at the time, so the officer's reaction seems totally appropriate and not at all disproportionate.
She Went to School with Amy Winehouse
More specifically, they both attended the Sylvia Young Theatre School in London. Rita Ora and Tom Fletcher are other alums that you might run in to over there.
She Has a Matching Tattoo With a Fan
Well, small disclaimer, they didn't actually get it together. Dua Lipa has an angel tattoo on her shoulder, and a fan once came up to her and said that they had the same tattoo. Whether or not it was a deliberate move from the fan, I guess we'll never know.
Her First Name Means Love
She wasn't too much of a fan of her name when she was younger, though. She seems to have fully accepted it now and turned it into a world wide brand, so in a certain way she really is spreading the love.
She Left Home At 15
Dua had to leave Kosovo and head to London at a very young age in order to pursue her career in music (and a better life). The whole ordeal was hard on her and made her grow up before her time.
She Played Basketball to Grow
Dua was a very short child, so she thought playing basketball would make her grow and become taller. Since science doesn't work that way, it naturally didn't. As soon as she figured that out, she quit basketball and actually started growing. Weird how that works.