There's something fascinating about watching actors and actresses grow up with you. Maybe it's just the nostalgia talking, but for some reason we really love seeing what's happened to our favorite child actors after all these years. Some of them end up looking fabulous, others – not quite so, yet we still get that sense of closure, I guess. Or maybe it's just the fact that we can relate to them? I don't know really, but what I do know is that there are 8 cute Bollywood child actresses from the 90's, waiting for you if you just keep scrolling!
Sana Saeed
Yup, that's Anjali from the movie 'Kuch Kuch Hota Hai' and 'Har Dil Jo Pyar Karega' and was recently featured in 'Nach Baliye' season 7. Wanna know what nickname the MTV review show of 'Splitsvilla' season 6 gave her? Sexy Sana. Not even kidding.

Ayesha Kapurvia
Best known as the adorable little Michelle McNally in the Bollywood movie 'Black', Ayesha Kapur has had a helluva movie career, and even won Filmfare Award, Zee Cine Award and IIFA Award in 2006, when she was still a kid, basically. One thing is certain, she's definitely got the looks now!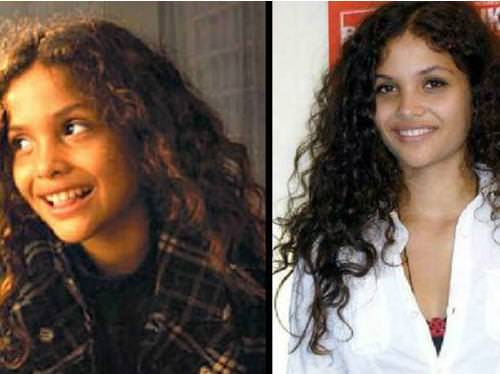 Zoya Afrozvia
Zoya's big break was probably the role of Dimple in 'Son Pari', that aired on Star Plus in 2004. But her fans may remember seeing her cute little face in movies like Hum Saath Saath Hain (1999), Kuch Naa Kaho (2003), Sadi Gali Aya Karo (2012) and The Xpose (2014).



Hansika Motwanivia
Remember Shaka-Laka-Boom-Boom? Apparently, it was India's most watched kid TV show, and Hansika Motwani was all over it. Naturally, later she starred in another Indian show 'Des Mein Niklla Hoga Chand' and got a Favorite Child Award at the Star Parivar Awards.

Shweta Basu Prasadvia
Shweta Prasad is one of the most popular and controversial Bollywood child actresses, as she got alleged prostitution charges in 2014 in Hyderabad. Apart from that she is also known for her double role in Makdi as Chunni and Munni, as well as the cutie from 'Karishma Kaa Karishma', Shruti from 'Kahaani Ghar Ghar Kii' and Vanchita from 'Kutumb'.



Tanvi Hegde
If you've ever watched 'Son Pari', you probably remember Fruity, who was played by Tanvi Hegde. Aside from that she has done over 150 commercials and starred in films like Gaja Gamini, Champion, Chal Chalein, Vaah Life Ho Toh Aisi and Pitaah.



Alia Bhatt
Nowadays Alia Bhatt is a huge name in Bollywood, but did you know she made her debut as a child actress in the movie 'Sangharsh' in 1999? That's the one where she portrayed the childhood of 'Reet Oberoi' played by Preity Zinta. Totally didn't see that coming, did you?



Jhanak Shukla
Hey, isn't that 'Gia' in 'Kal Ho Naa Ho'? Correct, that's her! She also played the wacky robot-child 'Karishma' in the ever so popular kids show 'Karishma Kaa Karishma'.