It can be difficult for women to break into a male-dominated field like sports broadcasting, but as the following list proves, it's not impossible. A career in sports journalism requires hard work and years to build up credibility whether you're a man or a woman, but women face the additional challenge of not being taken seriously based on prejudices and stereotypes about not being as knowledgeable about sports as their male counterparts. But these 8 women have demonstrated that they have what it takes to deliver breaking sports news, and provide coverage and analysis that rivals anything the guys can do.
8. Rebecca Lowe
The London-born journalist is now America's queen of football…um…soccer. After spending the first decade of her career covering all things soccer — the World Cup, the UEFA tournaments — for the BBC and ESPN UK, she moved across the pond in 2014 to become the lead for NBC's Premier League coverage and the daytime host of the 2014, 2016, and 2018 Olympics on the network. Reporting runs in the family; her father Chris was a BBC News presenter for 37 years while her brother Alex is a journalist for The London Times. 
7. Cari Champion
With a last name like Champion, a career in sports broadcasting was clearly her destiny. The UCLA alumnae began as a reporter for news stations in Santa Ana, West Palm Beach and Atlanta before landing a gig on the Tennis Channel. From there, she worked as a co-host of First Take, acting as the calm voice of reason alongside the loud and boisterous Skip Bayless and Stephen A. Smith. She was also an anchor on Sportscenter from 2015 until 2020. Today she co-hosts the Vice on TV program Cari & Jemele (Won't) Stick to Sports alongside Jemele Hill.
6. Lindsay Czarniak
Czarniak takes after her father Chet, who had a solid career covering sports for a local newspaper in Northern Virginia. She got her foot in the door interning at Washington D.C.'s CBS affiliate before landing a job as a production assistant at CNN. She then worked for several local news stations before gaining national recognition reporting on the 2006 Winter Olympics for NBC. In 2011 she made her debut as an ESPN Sportscenter anchor, a position she would hold until 2017. She became the first woman to host the Indianapolis 500, which she did in 2013 after Brent Musburger stepped down from those duties. She's been a sideline reporter for the NFL on Fox since 2019. 
5. Charissa Thompson
A product of Seattle, Thompson had dreamed of working in sports journalism since she was in pigtails. After covering various college sports for the Big Ten Network and Fox Sports Net, she was hired by the NFL Network as a sideline reporter. She also covered the 2010 Olympics and that year's World Cup for Yahoo! Sports. The natural blond dyed her hair black in an attempt to shed her "Barbie" image. But, for better or worse, it caused such a stir that she returned to blond shortly thereafter. 
4. Erin Andrews
Andrews has been one of the top female sportscasters for almost two decades, having covered some of the pinnacle events of almost every major sport. The University of Florida graduate got her start on Fox Sports Florida in 2001, working as a reporter for the NHL's Tampa Bay Lightning. In 2004 she got her big break as a reporter for ESPN National Hockey Night.  She has since worked as a sideline reporter for the Rose Bowl, NFL broadcasts, and the MLB All-Star game. She also co-hosted Dancing with the Stars for 11 seasons. She currently works exclusively for the Fox NFL Sunday crew.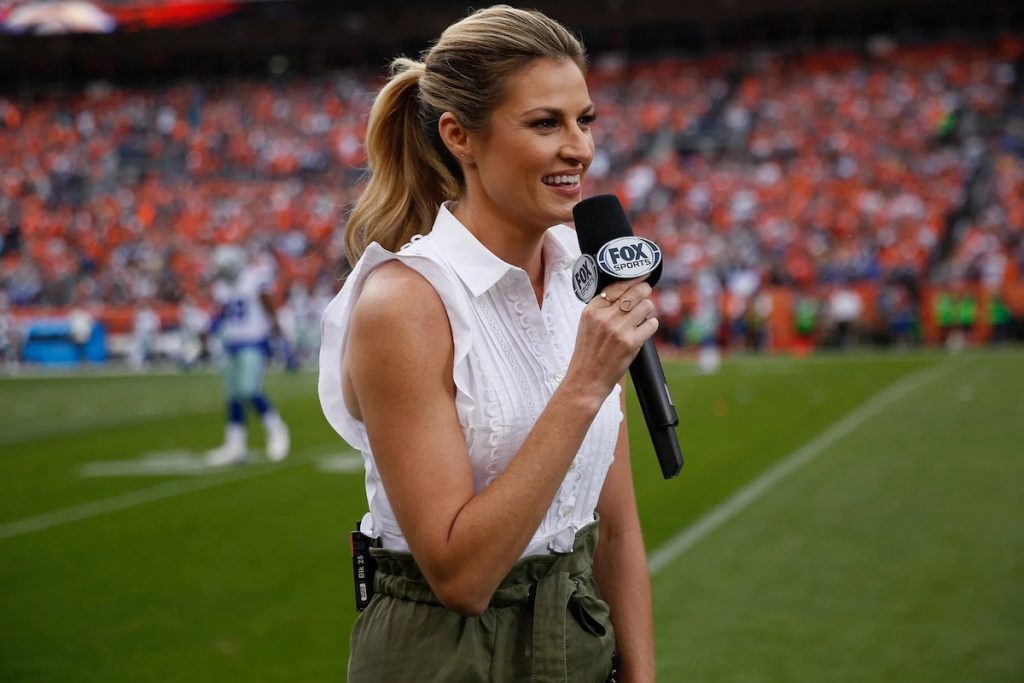 3. Ines Sainz
A native of Mexico, Sainz is the top female sports reporter in Latin America. Importantly, athletes trust her. In 2008, when controversial wide receiver Terrell Owens refused to speak to the press, he nonetheless agreed to be interviewed by Sainz. She has also sat down with the likes of Shaquille O'Neal, Leonel Messi, Roger Federer, and the late Kobe Bryant. She has also covered several Champions League tournaments, numerous Super Bowls, and high profile boxing matches. But sports isn't just something she reports on, she became a blackbelt in taekwondo at 14 years old!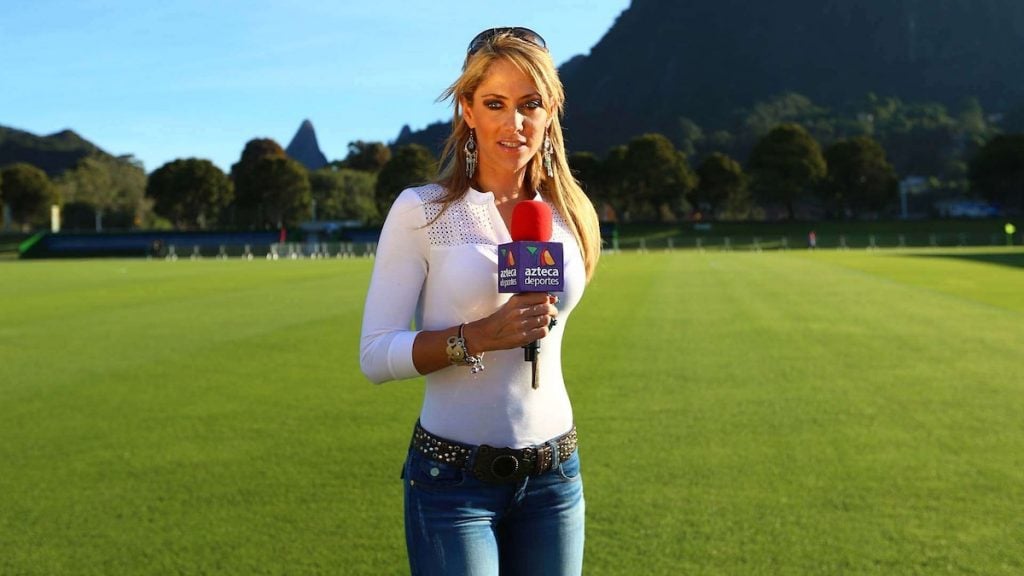 2. Rachel Nichols
Nichols is not only one of the top female journalists of all time, she's also the most versatile. Not only is she a fantastic TV host, she slips into other roles such as beat reporting, sideline reporting, and even feature writing. She put in her dues covering local sports for the Fort Lauderdale Sun-Sentinel and Washington Post before being hired by ESPN to anchor SportsCenter and co-host such programs as Sunday NFL Countdown and Monday Night Countdown. She moved over to CNN in 2013, hosting the sports interview program Unguarded with Rachel Nichols before returning to ESPN in 2016 where she currently does all sorts of things. Sports Illustrated has dubbed her today's most impactful and prominent female journalist while The Hollywood Reporter has placed Nichols on the list of their top 10 Most Power Voices in Sports Media. 
1. Robin Roberts
When it comes to Black female sports broadcasters, Roberts is one of the pioneers. She started covering sports in 1983 for WDAM-TV in Hattiesburg, Mississippi, moving on to Nashville and Atlanta before being hired by ESPN in 1990 to anchor SportsCenter. Sister network ABC hired her 5 years later as a contributor for Good Morning America. She was eventually given co-hosting duties, helping the show leapfrog NBC's Today Show to become the top-rated morning news show in America. For her contributions to women's basketball through her years of reporting, she was inducted into the Women's Basketball Hall of Fame in 2012.