Bonnie Wright has grown up before our eyes, much like the rest of the Harry Potter cast. She was only 10 when she got the role in Harry Potter and The Philosopher's Stone and has appeared in all 8 Harry Potter movies over the decade. And while some actors like Daniel Radcliffe and Emma Watson have remained firmly in the spotlight, others chose tho keep a lower profile.
Bonnie certainly has a successful career in the film industry, but she seems to prefer to stay away from blockbusters for now. She's changed a great deal over the years, and while for Harry Potter fans it might seem like the last movie Harry Potter and the Deathly Hallows Part 2 came out only recently, it has been in fact almost 10 years ago. So let's take a look at how Bonnie has transformed over the years.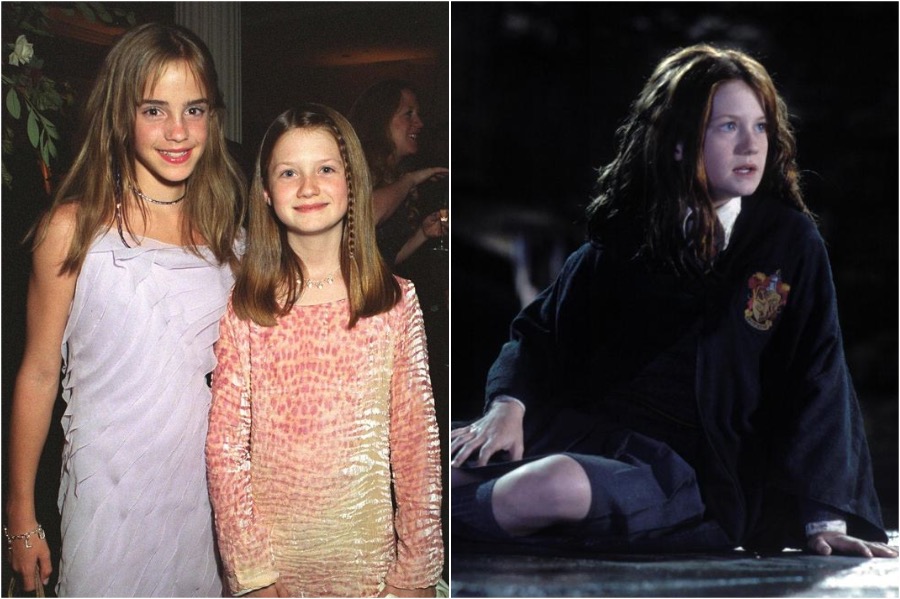 Bonnie was born and grew up in London. Her parents own a jewelry company and don't really have any connection to the film world. Since Bonnie's career in film started to so early and she spent 10 years on the set of the biggest movie franchise you'd think she'd feel pretty confident in her abilities and just continue on in the film industry based on her previous experience.
But Bonnie figured out early on that her job as an actress is a pretty small part of what actually goes into making a film. During her years on Harry Potter she was always very curious about what everyone else is doing on set and what each department is in charge of and how they do what they do.
That curiously resulted in her choosing to enter the University of the Arts: London College of Communication. She knew she wanted to continue on working in the film industry but she was interested not only in being an actress but also in knowing everything she could about the behind-the-scenes work. Her course was to begin studies as a Film and Television Production Manager. She started attending classes when she was still working on Deathly Hallows and graduated in 2012 with a Bachelor of Arts degree.
Since then Bonnie has appeared in quite a few movies and even had her stage debut in the Southwark Playhouse in London with the role of The Girl in Peter Ustinov's The Moment of Truth. Her stage acting has received positive reviews from the critics.
Bonnie made a few appearances in TV Shows and programs too. She took up modelling, appearing in photoshoots for magazines and winning the Most Edgy Look Award at the 2011 Rodial Beautiful Awards. She even was a catwalk model for fashion designer Katie Eary at an Autumn/Winter 2011 show during London Fashion Week.
Bonnie has always loved the film industry for its collaborative spirit. Her graduation film premiered at Cannes and starred David Thewlis who plays Lupin in Harry Potter. She has since started her own production company called Bon Bon Lumiere which mostly does short films, but doesn't shy away from music videos and more commercial videos.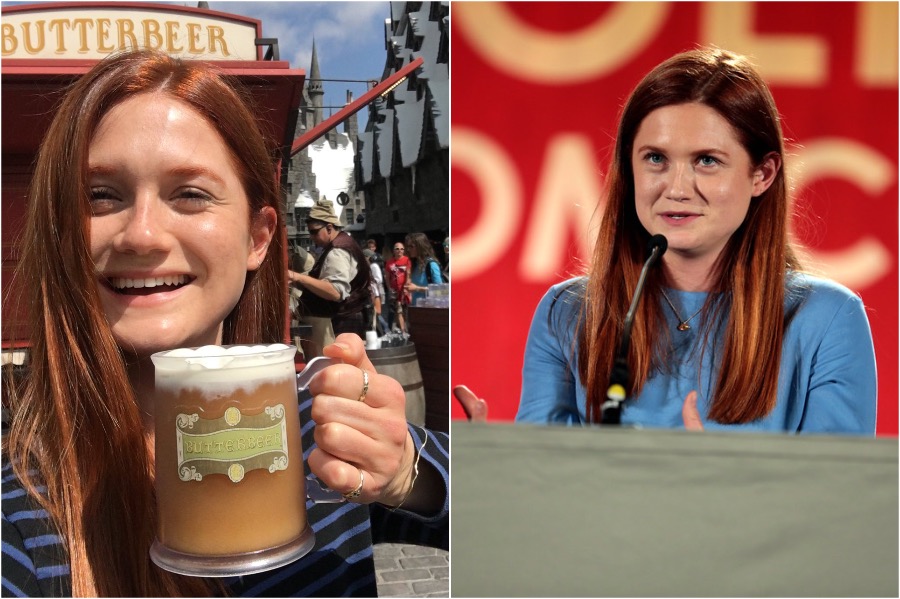 Bonnie seems to enjoy the life of an actress, screenwriter, director and an all-around creative person. She's also passionate about the environment and has modelled for a brand of swimsuits made from recycled plastic in 2018. Bonnie is particularly active when it comes to raising awareness about plastic pollution, and especially how it affects the ocean. She joined Greenpeace on their ship in 2018 to monitor the plastic pollution of the ocean and she visited the headquarters of Coca-Cola to hand-deliver a petition to stop producing single-use plastic. She says the idea that every piece of plastic she used is still somewhere on this planet is terrifying to her.
As you can see Bonnie grew up to be quite a talented, creative, driven, proactive and environmentally aware businesswoman and we couldn't be prouder of her and everything she does.