The season finale of Sherlock on BBC blew the socks off thousands of viewers. The plot threatened the lives of each and every character we love and care for so much. Obviously there are some crazy details that we missed while getting all emotional. Critics consider the episode pretty controversial and it may very well turn out to be the last episode of the whole show just like its creators Mark Gatiss and Steven Moffat threatened. This episode was action-packed and took all the characters to a locked underground room designed to trap and scare the hell out of them. It might seem that this episode was far from Doyle's work, but you'll be surprised to find lots of references and Easter eggs that nod to the original Sherlock Holmes. Here are 10 things you've probably missed in the Final Problem.
Sherrinford
We finally get to know what this reference actually means – the facility for 'uncontainables', including the highly sociopathic sibling of Sherlock Holmes – Eurus. The name originated from William Baring-Gould's biography of Sherlock Holmes where it was used as the name of Sherlock's third brother. Conan Doyle actually thought to use it as Sherlock's name.

Sherlock's trauma
Redbeard's death was such a traumatic experience that it actually caused Sherlock to forget all about his sister. This was the very thing that made him the way he was – a calculating machine with close to no emotions at all. This idea was inspired by The Seven Per-Cent Solution by Nicholas Meyer's where Holmes visits Dr. Freud and uncovers a childhood trauma. The Young Sherlock Holmes movie plays with the same idea.



Oscar Wilde
Mycroft quotes the famous writer when he says "truth is rarely pure and never simple." We should thank the Victorian writer as he was the one who inspired Doyle to write about Sherlock back in the day. The two attended a party together where they discussed the depicting of evil in literature. Wild then wrote The Picture of Dorian Gray and Doyle resurrected Sherlock Holmes.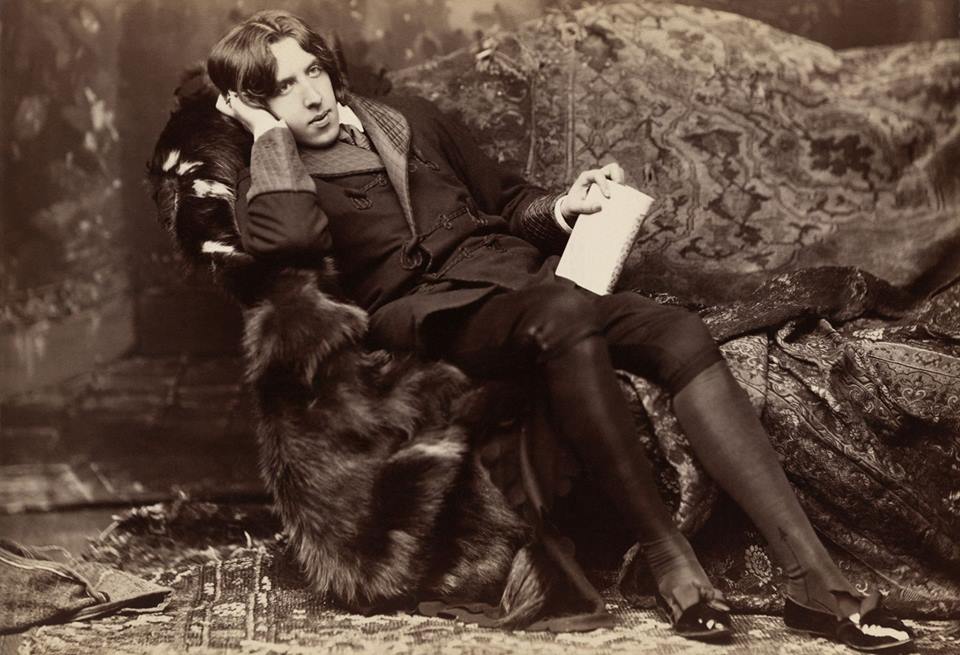 Baker Street on fire
Doyle's 'The Final Problem' actually had a similar scene that wasn't, of course, as dramatic – there was a fire set by Moriarty, whereas in the episode we see a drone with a 'patience grenade' that destroys the whole house. It was one of the most intense scenes in the episode!



Sherlockiana
It's true that the last episode of Sherlock is heavily influenced by the Bond movies. Sherlock's childhood home caught on fire reminds of 2013 James Bond film Skyfall with a similar scene. And just like in the movie the viewers finally discover the traumatic past of the main character. Eurus also reminds us of Christoph Waltz' Blofeld who turned out to be Bond's evil half-brother.

Moriarty's brother
Moriarty comes back in a series of mocking/threatening videos that he recorded before his death. According to Eurus, Moriarty was jealous of his brother who worked as a stationmaster. The Valley of Fear also features Moriarty's brother as well as Doyle's The Final Problem where there's even a name – Colonel James Moriarty.



Victor Trevor
We finally get to know that Redbeard was no dog at all. Victor Trevor was Eurus' victim and Sherlock's childhood friend as well. Eurus was jealous of the bond they shared and killed the boy during a pirate game. This is a tragic reinvention of another character from the canon – In Doyle's The Adventure of the Gloria Scott there was also a Victor Trevor who was Sherlock's best friend. He was also the reason Sherlock started doing detective work.



He's a Good Man
In the first episode of the show Lestrade described Sherlock like this: "Sherlock Holmes is a great man. And one day, if we're very, very lucky, he might even be a good one." Yet this time, in the end of the show, when an officer calls Sherlock 'a great man' Lestrade replies: "No, he's better than that. He's a good one."

Paul Weller as a Viking
It's really easy to miss a one-of-a-kind cameo of a rock star as no one expected The Jam's Paul Weller to appear dressed as a Viking. Weller is friends with Martin Freeman who is something of a musician himself and even appeared in Weller's video Pick It Up.



Rathbone Place
It's the very last scene of the episode, which may very well be the last of the show as well. Sherlock and John run out of the building that has a plaque reading 'Rathbone Place'. This is a pretty obvious reference to Basil Rathbone. He played Holmes back in the day in 14 movies and made the character famous in the 40s.