We were all hoping and praying it would happen and finally our prayers have been answered. The "Friends" reunion is happening and everyone including the original cast is super excited about it. Courtney Cox, Jennifer Aniston, Lisu Kudrow, Matthew Perry, David Schwimmer all posted a photo from a "Friends" photoshoot on their Instagram with a caption "It's happening".
Matt LeBlacn posted a photo of the cast of M*A*S*H and captioned it the same. What a joker. But that's how we know it's true, they all confirmed it.
The reunion special and that we all desperately wish was called "The One Where They All Got Back Together" will happen on HBO Max, a new streaming platform that's about to launch. Smart move, HBO, getting the rights to "Friends", removing it from Netflix and saying that now it's only going to be available on the HBO Max platform. You'd think that wouldn't work but somehow they organized the reunion and now we're pretty sure everyone and their mom will join HBO Max just to see that reunion.
Speaking of the reunion, so far all we know about it is that it's untitled and unscripted. Will it stay that way? We really can't be sure. Apparently, the cast is all getting together to the original "Friends" soundstage, Stage 24, on the Warner Bros to talk and reminisce about the golden days of "Friends".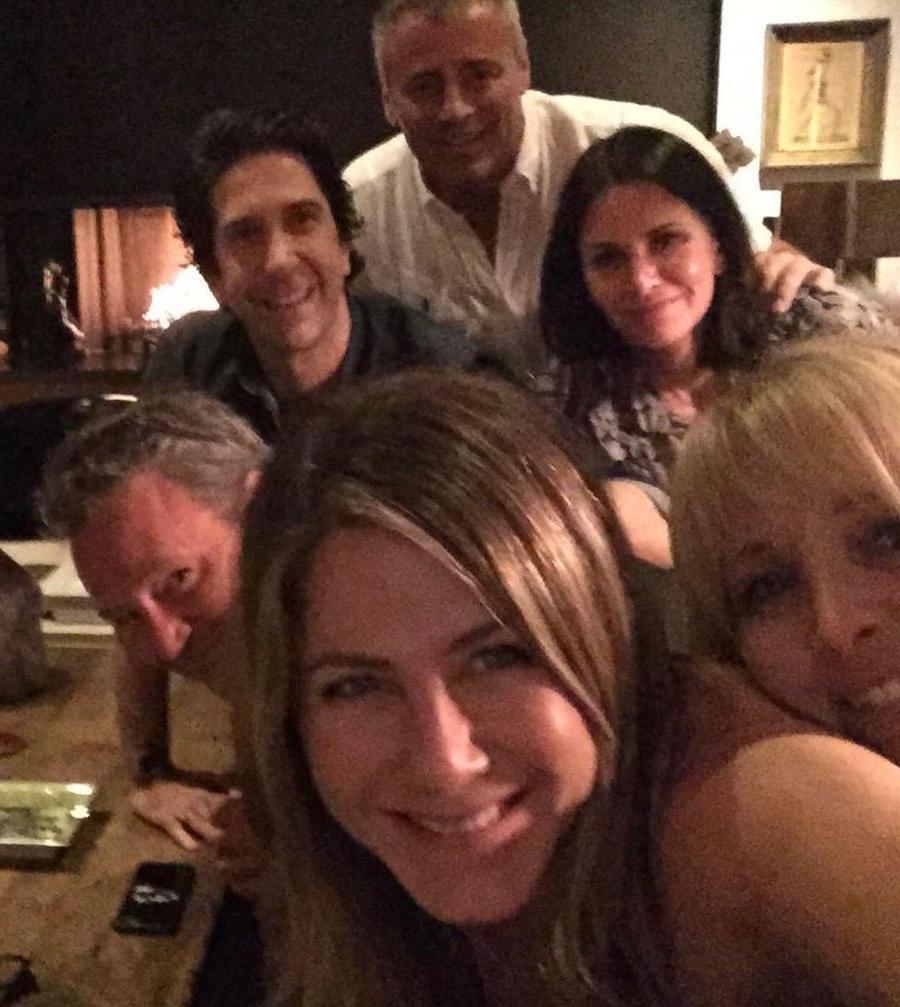 The reunion special will be directed and produced by Ben Winston along with the original executive producers of the show – Kevin Bright, Marta Kauffman, and David Crane. The stars themselves, Jennifer Aniston, Courtney Cox, Lisa Kudrow, Matt LeBlanc, Matthew Perry, and David Schwimmer are also executive producing the special, while Emma Conway and James Longman will be going along for the ride as co-executive producers.
We've all been waiting for this and while it's all very vague so far the fans are going crazy and awaiting the event with great excitement and anticipation. It seems like this thing was brewing for a while now, we've seen the cast get together before. Sometimes just a few of them would meet up and post a picture on Instagram and we'd all cry of happiness, but that one time they all got together and posted a selfie – the internet almost exploded.
It's hard to imagine what will happen once they actually do the reunion. Let's just hope the spanking new HBO Max streaming service won't glitch and crash because of the onslaught of fans all trying to log on watch it at the same time.
We've seen Jennifer Aniston talk about "Friends" and surprise the fans of the show on set by jumping from behind the Central Perk couch as they were taking photos. She brought some of the fans along when she was hosting the Ellen show too. Courtney Cox is also over the moon about the reunion. She talked a little about it on a podcast recently saying that she can't wait for it to happen and how great it's going to be to get everybody in the room and actually talk about those times and how incredible the experience was. It's really hard for everyone on the cast to get together because they all have busy schedules so in the past 1 years it only happened twice, once and Jennifer's and once and Courtney's house, but they never actually delved into the past and discussed it in depth so this will be truly special.