Of all the current amazing writers for television, Shonda Rhimes has become one of the most prolific. She has been making TV magic since 2005 and has not shown any signs of slowing down. From Grey's Anatomy to Scandal, chances are you have watched a show written by Shonda Rhimes — and most likely loved every second of it. What makes Shondaland such an amazing place to be is her ability to write relatable storylines that are also inclusive and push boundaries. Shonda is known for her witty writing, and creates her characters as the queens and kings of punchlines, comebacks and verbal takedowns. If you want to take a stroll down the wonderful world of Shondaland, check out every magical TV moment Shonda Rhimes has given us over the years.
Season 15 of Grey's Anatomy
In season 15 of Grey's Anatomy, a heart-wrenching but beautiful moment captivated us all. A rape survivor was on her way to surgery when women throughout Grey Sloan Memorial Hospital lined her on each side in a show of solidarity.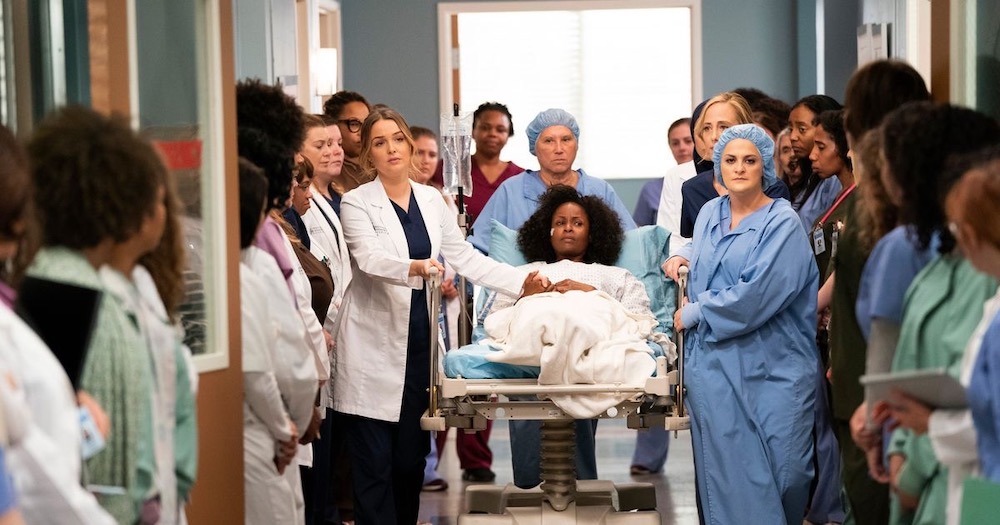 Season 2 of Station 19
As Vic and Chief Ripley have an encounter in season 2 of Grey's Anatomy spin off series Station 19, we see how tragic it is to let someone go. Vic stays with Chief Ripley until he takes his last breath after being poisoned by hydrofluoric acid.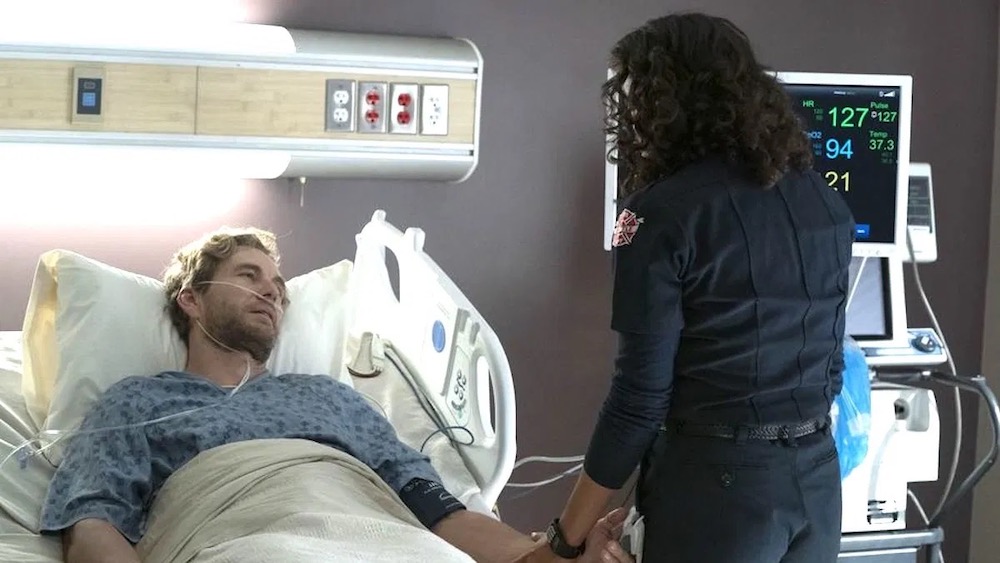 Episode 3 of Bridgerton
We've only been blessed with one season so far of Shonda Rhime's newest series Bridgerton, released on the streaming platform Netlflix. But fans are already reeling from this season and left wanting more. In episode 3 of Bridgerton, Simon teaches Daphne how to please herself and she is more than successful at it. This has to be one of the McSteamiest moments of the entire series thus far. 
First episode of Bridgerton
This list could be completely comprised of amazing scenes in Bridgerton, but here's another that takes the cake. In the very first episode, Daphne has had enough of the creepy courter Nigel and takes a full-fledged swing at the guy. Even though it was so sweet that Simon was laying in wait to defend her honor, it was even cooler that Daphne defended herself. 
Episode 4 of How to Get Away with Murder
In a raw and thought-provoking scene in episode 4 of How to Get Away with Murder, Annalise is preparing to confront her husband who she has just realized is cheating. In an honest moment, Annalise removes her makeup and false eyelashes, and takes off her wig — showing us in her raw form. Sources say that the scene was thought up by Viola Davis herself, in an effort to combat the unrealistic beauty expectations of Black women. 
The Dream House on Scandal
Although their relationship was not always healthy, the love affair of Fitz and Olivia always kept us on the edge of our seats. One of the highlights of their tumultuous relationship peaked when Fitz took Olivia to Vermont to surprise her with a house that he built for her, their future life together and their future children. In a scene made for the best kind of television romance and melodrama, Fitz tells Olivia, "I wanted you to see the dream." 
Another one of Scandal's biggest scandals
As Olivia continued to wrap herself up in a worldwind of torrid love affairs, her romance with Jake hit a high point when he asked her to run away with him. For such a macho assassin character, it was heart-melting to watch him expose his vulnerable side and literally beg her to be with him.