Can you believe that it's been 11 years of the Marvel Cinematic Universe? We've seen the characters grow and develop (some more than others). We've also seen the actors age. We've seen them age very, very slowly because it's Hollywood. But if you'd like to see some real transformations because of age — have I go the article for you! Here's how the stars of the Avengers movies looked when they were kids!
Benedict Cumberbatch
Long before Benedict Cumberbatch was kicking around super villains in the Marvel Cinematic Universe he was kicking some footballs on the green, grassy fields of his school. That must have been a very short-lived hobby before he transitioned into acting, and boy aren't we all glad he's in the MCU and not in, say, Man-U.

Chris Evans
Of all the actors on this list, I think Chris Evans has changed the most as he grew up. Sure, he was a handsome young fella and he's a handsome actor now, but puberty really did him a solid. What a glow up! I find it particularly funny that young Chris Evans really does look like Captain America before they injected the serum to make him a super-powered soldier!

Robert Downey Jr.
Ah, here's the real bad boy of the Avengers cast. Of all the actors on the list RDJ has the most "spotty" career. It was riddled with drugs and a little jail time, but ultimately we've seen Robert Downey Jr. become one of the most iconic superheroes ever! RDJ is the perfect actor to play the role of Tony Stark, and I'm sure glad we've seen him change that leather jacket for a high-tech iron suit!

Gwyneth Paltrow
And, of course, there's Pepper, Tony Stark's significant other! Honestly, she really hasn't changed much since her childhood. She's had a splendid acting career and I'll be sad to see her leave the cast of the MCU after Endgame. She has truly won the genetic lottery! Or, perhaps, it's the wonderful products of her company, Goop, that have kept her looking this beautiful throughout all these years. It must be nice to live without toxins.

Mark Ruffalo
Say what you will about Pepper Pots, but we all know that the real OTP of the Marvel Cinematic Universe are the two science bros – Tony Stark and Bruce Banner (Iron Man and Hulk). When the first Avengers movie came out we saw them bond over being really smart scientists. Later, we saw them bond over kicking Loki's butt. I wonder if young Mark Ruffalo would have been friends with young Robert Downey Jr. They've both had rather difficult lives, and I'm sure they'd have much to talk about. Truly a One True Pairing.

Chris Hemsworth
Another Avenger who's really gone through a glow up since his childhood. Say what you will about having good hair to begin with, but nothing really beats a great haircut!

Tom Hiddleston
Can you imagine that when the original Thor movie was cast (in 2009), somebody had the guts to write an article titled "Marvel Rolls Dice, Casts No-names for Thor". I'm not kidding, that's a real article! Tom Hiddleston has obviously been destined for greatness to begin with (don't let his dorky photo distract you from how handsome he was as a teen).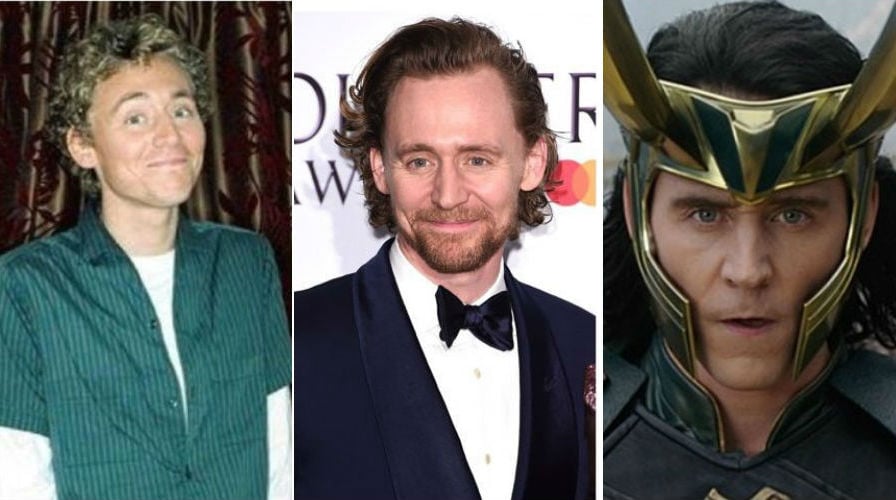 Scarlett Johansson
Scarlett Johansson has gone through quite the transformation since she was a child actor. She did a few Off-Broadway plays when she was a child, but then quickly took Hollywood by storm! Now, you can't turn a corner without stumbling into a poster fo a movie where Scarlett is cast as one of the main characters.

Jeremy Renner
Jeremy Renner might play Hawkeye in the Marvel Cinematic Universe, but his hawk eyes sure didn't help him truly see how hideous that haircut is. I mean, as far as faces go — you can tell that Jeremy Renner's face hasn't changed much since he was a teen. However, as was the case with Hemsworth – a good haircut can really do wonders to a man's appearance.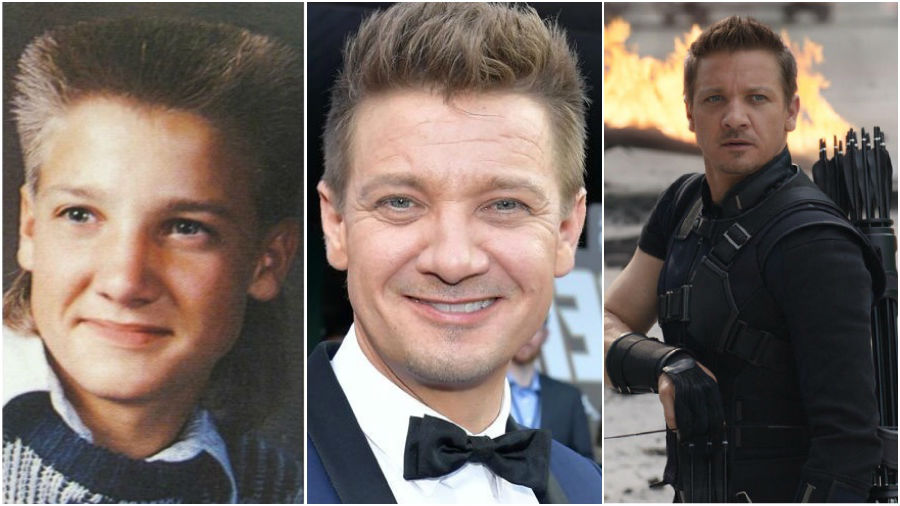 Chris Pratt
Okay, Chris Pratt is hands down the actor who has changed the least since he was a kid. Sure he's gained and then subsequently lost weight, but he still has that sparkle in his eye and a coy smile that makes it look like he's always up to some little joke/prank and you never really know what to expect.