When we talk about A-list celebrities we always imagine them living this extraordinary life that comes with immense wealth and fame. And while they do kind of breathe rarified air and in most cases never have to worry about their needs being met, not all of them choose to just leave the normal life behind. Yes, they could just be driven wherever they need to go, but quite a few of them still choose to lead a pretty regular life that includes occasional public transport, taking kids to school and dealing with the same family problems we all face. In fact, here are a few celebs that you probably assumed were too rich to go on public transport, but they still do it from time to time.
1. Rihanna
Rihanna probably doesn't travel by public transport while she's in the US, but she's been spotted on the Tube in London a few times. As those glasses can hide the fact that it's Rihanna. But hey, everyone wants to be a tourist and do all the touristy things once in a while and going on the Tube is a must.
2. Dakota Fanning
Dakota might be a big movie star, but she still takes the Subway in New York like any normal person. And it's kind of nice to see that despite the fact that she's been acting since early childhood, the fame hasn't gotten to her head and she just leads a normal life.
3. Drew Barrymore
Drew Barrymore has her crazy years when she was younger but it looks like she really mellowed out with age and these days you can see her take the subway in New York and she just looks like any regular person, but you know, in a massive hat. But you see that in New York even if the person is not a celebrity.
4. Olivia Wilde
Olivia Wilde, who you probably know best from House where she played Thirteen, is no stranger to taking the subway. We all have places to be and it's great to know that celebs don't always look 100% glam and gorgeous, they have days where they look just like the rest of us. Even Olivia has those days.
5. Michael Douglas
Michael Douglas might be a massive star, but he's originally from New Jersey, so he's very down to earth. He's famously very self-critical and has a good sense of humor. And he has absolutely no problem taking his kids to school on the subway. I mean, he lives in New York, it's a given.
6. Paul Wesley
Paul Wesley, who you know from Vampire Diaries also is no stranger to public transport. Is it because he thinks he's not famous enough to be recognised, or maybe it's just more convenient to take the subway instead of being stuck in traffic.
7. Jake Gyllenhaal
Jake Gyllenhaal is a very weird and funny man. He's super down to earth so we're not even surprised he uses public transport. At this point, if you've seen enough interviews with him, you probably wouldn't even be surprised if you ran into him on the subway.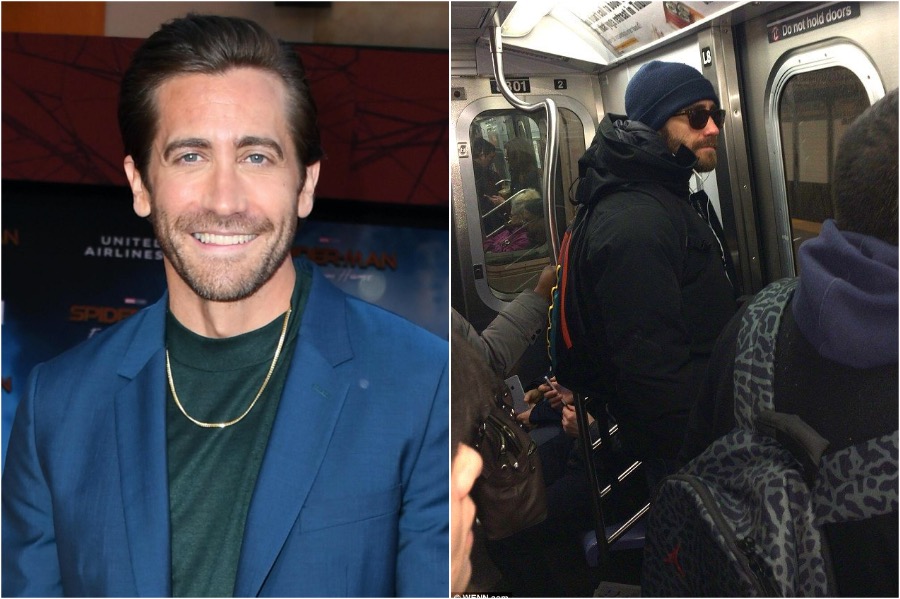 8. Zooey Deschanel
Zooey Deschanel famously loves all things vintage, so we kind of expect her to be driven around in a vintage car, but it looks like Zooey also sometimes takes the train and falls asleep during the commute. We've all been there, Zooey.
9. Eddie Redmayne
Eddie Redmayne, the star of Fantastic Beasts and Where To Find Them, and many other really amazing movies has been spotted on the Tube in London. UK celebs, in general, seem to have less of a problem with public transport and utilise it for speed and convenience.
10. Tom Hiddleston
He might be Loki, or the Night Manager or whatever other TV show or movie character you loved him as, but he still takes the Tube to his meetings, cause it's quicker. I mean, have you tried driving in London? It's insane and there's nowhere to park.