Are you looking for complete fulfillment in your life? If you applied in the affirmative, there are essentially three things that should be on your bucket list: visiting Barcelona (the best time to go is in the early summer), planting a tree (who wouldn't want to save the planet!?) and reading an article about Mark Ruffalo. Unfortunately, Barcelona will have to wait until the world conquers Covid-19, and while planting a tree is cool and all, it will take you decades to truly appreciate what you've accomplished.. On the other hand, a "Mind-blowing Facts About Mark Ruffalo" article is both something you can do right now and brings immediate gratification! In fact, we are so confident you'll be satisfied with what you learn about Mark Ruffalo that you will never need to read another Mark Ruffalo-related article ever again! Unless his future accomplishments merit a sequel article. You can never rule anything out! So without further ado, here are some facts about Mark Ruffalo that are worth sharing.
1. He (probably) has more Emmy, Grammy, Oscar and Tony nominations than you do
Over the past two decades Ruffalo has collected his share of statues as well as dozens of nominations. In fact, he's won a pair of Primetime Emmy Awards, has been nominated three times for the Academy Award for Best Supporting Actor, and has also been nominated for a Tony (Best Featured Actor in a Play) and a Grammy (Best Spoken Word Album). This makes him one of the few actors to win or be nominated for the top awards for the movie, TV, theater and music industries. And don't forget about his Teen Choice Award for Choice Movie Chemistry! We certainly haven't. 
2. He evidently has people skills that Edward Norton lacks
Although originally considered for the role as the titular character in 2008's The Incredible Hulk  it ultimately went to Edward Norton. Of course, Norton is reportedly a real pain in the ass to work with. So it comes as no surprise that when he was cast as, it led to all sorts of real-life drama and conflict. Although Norton was originally expected to reprise his role in future Marvel movies, this did not ultimately happen. Depending on which story you wish to believe, either the studio didn't want him back or Norton himself decided he didn't want his career to be defined by one role. Regardless, Ruffalo is well-liked enough that he's managed to portray the Hulk in 7 movies so far.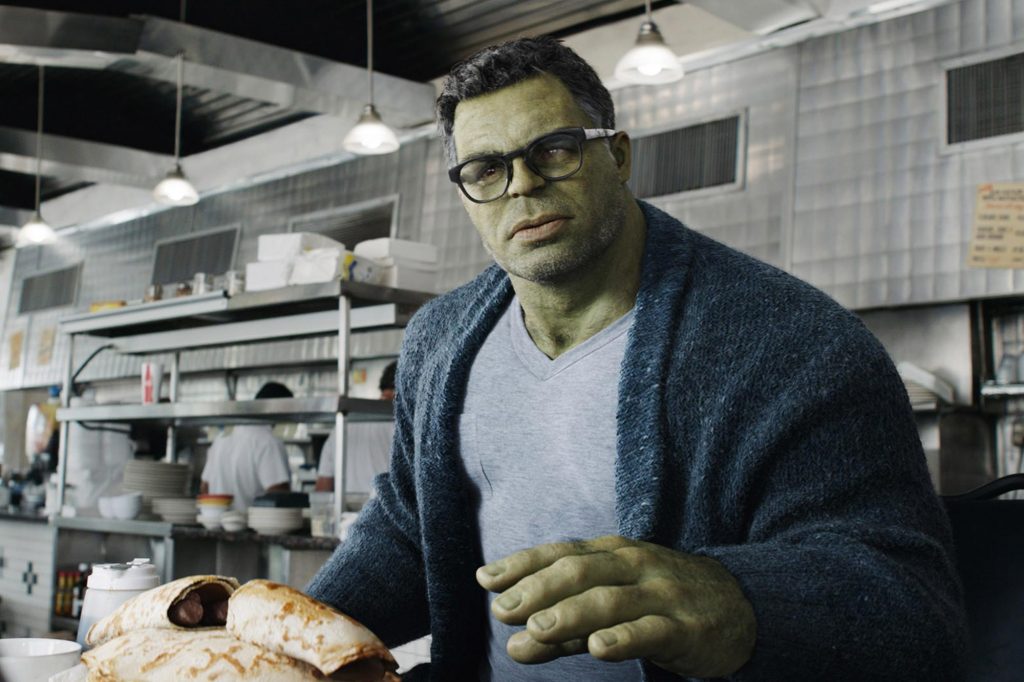 3. He was mad at Barack Obama and stuff
In 2016, Ruffalo was featured in the documentary Dear President Obama: The Clean Energy Revolution Is Now, which offered a scathing critique of how he felt the then-president was dealing with global environmental matters, particularly as it related to oil drilling at the expense of clean alternative methods of obtaining energy. There's no word on how Obama reacted to it, but we're assuming he sobbed like a kitten. 
4. Give him less than a week and he'll still deliver an Oscar-worthy performance
When making 2010's The Kids Are Alright, the producers needed to rush through it so that it could be completed in time for the Sundance Film Festival. As a result, Ruffalo was only given 6 days on the set to film all of his scenes. It's clear that this was all the time he needed. For his efforts, he was nominated for the Academy Award for Best Supporting Actor. 
5. He attended a legendary acting school
Ruffalo is an alumnus of the prestigious Stella Adler Studio of Acting. Some of the notable actors who've also passed through the academy include Marlon Brando, Robert De Nero, Warren Beaty, Harvey Keitel, Cybill Shepherd and Nick Nolte. Yes, that's correct. The Nick Nolte. 
6. He had to overcome several disabilities as a child
Growing up, Ruffalo was hit with a double whammy. Not only did he have an undiagnosed case of dyslexia, a condition that made it difficult for him to read, he also had attention deficit disorder (ADD), which led to academic struggles. He continued to be challenged by these conditions through young adulthood, but has been able to overcome them through treatment.
7. He and Zoe Saldana don't just act together as superheroes
Saldana, of course, is probably best known for her role as Gamora in the Marvel Universe movies, who, much like Ruffalo's Hulk, is green. But the two of them have also co-starred as regular humans as well. Specifically, they played husband and wife in the comedy-drama Infinitely Polar Bear, for which Ruffalo was nominated for a Golden Globe in the category of Best Actor – Comedy or Musical. 
8. He once appeared in a movie that took 6 years to be released
In 2005, Ruffalo filmed the epic drama Margaret, which also featured Matt Damon and Anna Paquin. However, due to a legal dispute between director Kenneth Lonergan and producer Gary Gilbert, it wasn't actually released until 2011. 
9. He's one of those 9/11 Truther weirdos
On September 11, 2001, two airplanes crashed into the Twin Towers in NYC, a third crashed into the Pentagon, and a fourth went down in a field in Pennsylvania. Although two decades have passed and nobody has ever offered any evidence of any conspiracies, it hasn't stopped Ruffalo from putting on a tinfoil hat. He believes the buildings must have been detonated. Gee, if only we had video footage of the planes hitting them. Oh, we do?