From time to time, there's a movie that requires the actors to completely transform their appearance either with latex masks or makeup magic. More often than not these movies give us some really unique, memorable, and sometimes iconic characters.
Sometimes it takes hours and hours for the makeup artists to add all the elements, which might include extra facial parts, complete skin color change, swapping someone's gender and/or fiddling with the actor's age.
Here are 9 male celebs, who became virtually unrecognizable!
John Travolta – Hairspray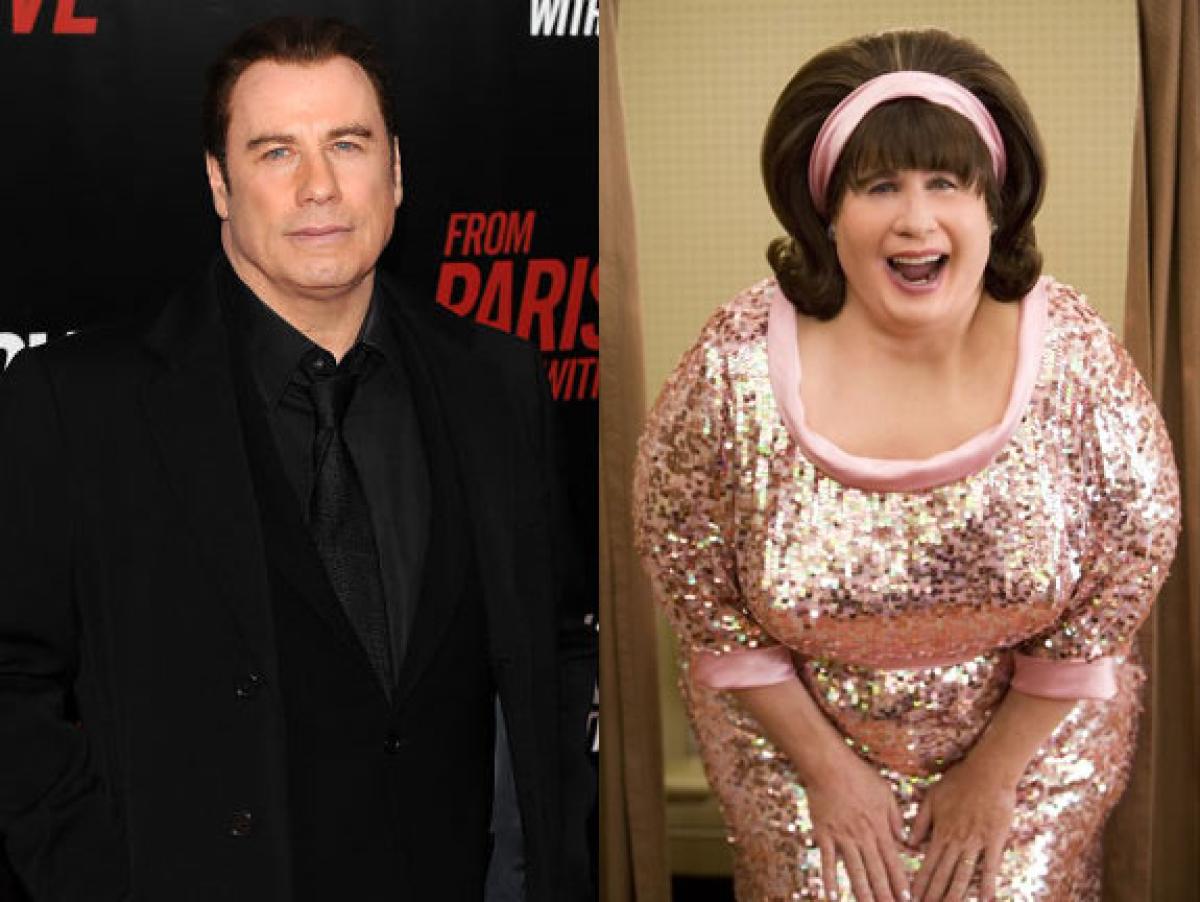 Travolta had to wear his Edna "suit" all day long, sometimes even rocking high heels! He saw her character as Sophia Loren… who gained extra 200 lbs.

John Matuszak – The Goonies

The 80's were the golden age of horrifying movie props. John Matuszak, a pro football star, transformed into a freak no child will ever be able to forget – Lotney Fratelli, aka "Sloth" – for The Goonies movie. He had to sit still for 5 hours every day, to complete the transformation.

Ron Perlman – Hellboy

Hellboy is one of my all-time favorite movies and the most favorite comic book character. While Ron Perlman did Hellboy a great justice, he had to endure over 4 hours of "suiting up" in red latex every single day during the shooting. Let's not forget there was a sequel, and there will hopefully be another one soon.

Robin Williams – Mrs. Doubtfire

1993 "Mrs. Doubtfire" is arguably one of the best works of Robin Williams, where he portrayed an old nanny, by undergoing 8 stages of applying makeup and a whole lot of blush. All for the sake of art!

Jim Carrey – The Grinch

If I had to choose between the Mask and the Grinch, and I love both of those movies, I'd go with the Grinch, as the makeup is much more advanced and complex. It took the makeup artists up to 8 hours to finish the look, holy hell! And I can't even sit straight for 10 minutes.

Ralph Fiennes — Voldemort

Almost noseless and completely bald Voldemort, played by Ralph Fiennes, took a lot of time and effort to come to life. Plus the breathing part must have been a real doozy for the actor.

John LeGuizamo — Violator

If you thought the previous entries were hardcore, just look at poor little John here! The fat clown suit, the latex face with 5 million folds and the winning attitude – that one you can't fake using makeup.

Warwick Davis — Leprechaun

88 cm of pure awesomeness – that's Warwick Davis! One of the most iconic horror movie monsters – the Leprechaun – also needed quite a lot of time to get into the role of an ugly, evil wish-twisting prick. Did I mention he was ugly? Good.

Tim Roth — General Thade

Tim had to actually study how apes move and behave, before portraying general Thade. And he freaking nailed that role! He even got an Oscar to prove it.
Stay tuned for the other side of the spectrum – the female transformations!