Becoming a top actor who gets invited to star in high-profile projects and is offered multimillion-dollar contracts is not easy. Sometimes to achieve stardom, one needs to go through dozens of roles, do some free work, or play a role they don't like. The actors listed below are loved and respected for their iconic roles, but they hate even being reminded of them.
Here are eight iconic roles A-listers completely regret.
1 Harrison Ford — Han Solo, Star Wars
You may have heard this one a couple of times. Apparently, Ford wasn't even aiming for the role of the loveable space outlaw. George Lucas saw him read the lines with some other actor, and loved his spunk and charisma. Long story short, Ford got to play Han Solo, but he hated the character, considering him to be "dumb as a stump." Ford constantly pleaded with Lucas to write off Solo in the sequels, but we know that didn't happen.
2 Charlize Theron — Ashley, "Reindeer Games"
Charlize Theron has only one short answer to the question about her worst film role, saying that Reindeer Games was a very bad movie and that she's just terrible in it. Although it was scolded by critics, the film gained a cult following among US teenagers in the early 2000s. That's largely thanks to Charlize Theron playing femme fatale.
3 Arnold Schwarzenegger — Kalidor, "Red Sonja"
The action-adventure dark fantasy movie starring Brigitte Nielsen and Arnold Schwarzenegger was released in 1985 following the success of the Conan the Barbarian and Conan the Destroyer dilogy. "Red Sonja" failed at the box office, receiving negative reviews from critics, and even a Golden Raspberry, but over time it became a true 80s classic. According to Schwarzenegger, this is his worst role, and he used this movie to punish his kids by making them watch it 10 times in a row.
4 Mark Wahlberg — Dirk Diggler, "Boogie Nights"
Wahlberg can't stand his role in Boogie Nights so much that he literally begged God for forgiveness for shooting it. Mark played a boy named Eddie, who decided to become an adult actor, so that's already a level five cringe.
5 Sylvester Stallone — Joe Bomovski, "Stop! Or my mom will shoot!"
According to the actor, the biggest failure in his career was the movie "Stop! Or my mom will shoot!" Similarly to Arnold, Sly sees his most hated movie as a torture device, saying that if you want to force someone to confess to a crime, just show them this film, and you'll have a written confession in 15 minutes. Sly also admitted that this is the worst movie in the entire solar system, including indie films made by aliens.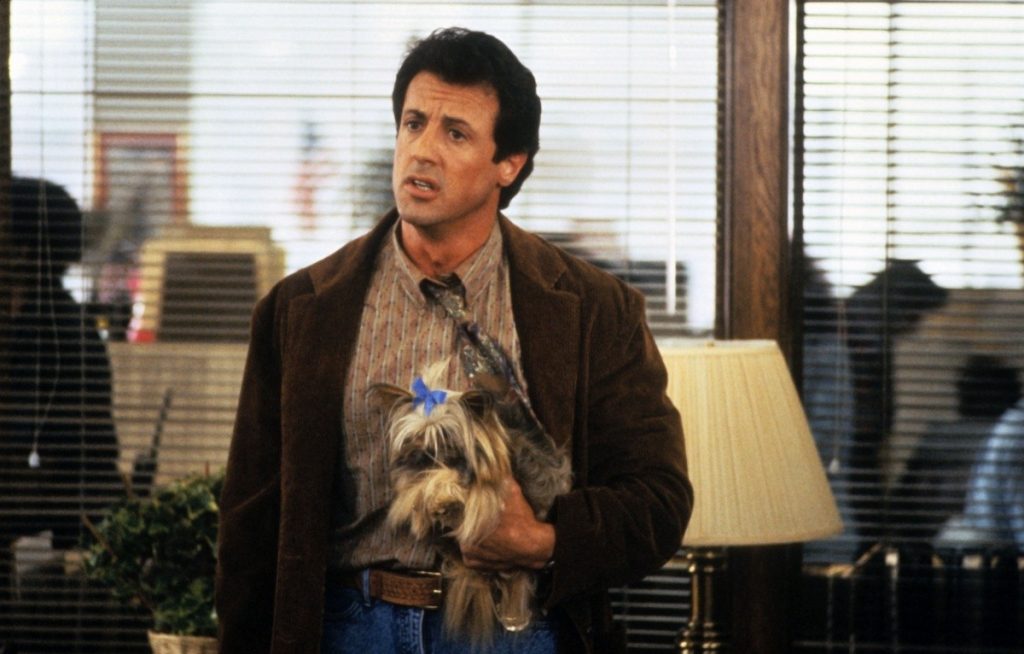 6 Kate Winslet — Rose, "Titanic"
Kate adores James Cameron's "Titanic," as he made her famous in Hollywood, but she absolutely hated acting in this film. Most of all, the British actress criticizes her American accent, which turned out to be simply terrible. And the iconic phrase "I will never let you go, Jack," infuriates Winslet to this day. There are still people who continue to pester the actress about letting Jack go and that they could easily fit on that piece of wood together. Those people need to chill out.
7 Andrew Lincoln — Mark, "Love Actually"
One of the many plots of "Love Actually" revolves around Mark's unrequited love for his best friend's wife. The scene where the unhappy lover stands at the door of Juliet's house and confesses his love for her is the most romantic moment in the entire film. At least for some people. However, Andrew considers the scene to be the strangest in his career since Mark has always been a stalker and not a romantic type. Nobody wants to be that guy.
8 Bob Hoskins in "Who Framed Roger Rabbit"
Believe it or not, this wacky movie caused a lot of problems for the leading actor, Bob Hoskins. While filming the scenes, the actor was forced to talk to a green wall and imagine a rabbit being there. It was difficult for him to visualize Roger, but then he began to watch his three-year-old daughter interact with her imaginary friends. However, this solution had its consequences. Hoskins nailed every scene, but after such experiments, cartoon characters started to haunt the actor in his dreams. Hoskins was never able to cope with the hallucinations on his own and turned to a psychiatrist. So it's no wonder that he hates this role with a passion.