Women, by nature, like to delve into the human psyche, trying to figure out the motives of actions, the intricacies of relationships between people, and notice even the most elusive details. This makes them astonishing detectives!

Here are 8 TV series about female detectives who crack hard cases like nuts!
1. Kate Beckett – Castle (2009−2016)
In this series, a writer of popular crime novels Richard Castle is asked to assist the police with a case, where he meets his muse detective Kate Beckett. She's smart, beautiful, and kicks a lot of butts! It's just eight seasons of the most amazing on-screen chemistry and neat plot twists.
2. Carrie Mathison – Homeland (2011- …)
At first glance, Carrie Matheson is the most ordinary CIA investigator. But if you take a closer look, you'll understand that this lady is kind of crazy. When the deadlines catching up and the investigation needs to be finished faster, she stops taking medications for her bipolar disorder. That's when her detective brain kicks in, which leads to a whole bunch of twists and turns.
3. Saga – Bron/Broen (2011- …)
Saga is incredibly intelligent, but she is completely unable to communicate with people or understand their emotions. She does not have a sense of humor or an ability to lie, but she is inclined to follow the written rules and laws to the tee. It's like if Sheldon from the Big Bang Theory wore a skirt.
4. Temperance Brennan – Bones (2005−2017)
Here's another "Sheldon-like" personality. Dr. Brennan usually gets to investigate cases where only bones are left form the body. She is an excellent anthropologist, and the human skeleton can tell her a lot. Since she spends too much time in the laboratory, she has basically no understanding of human emotions.
5. Miss Marple (1984)
Miss Marple used her detective skills to catch any scum regardless of their social status and education and became a kind of a meme. She's now one of the symbols of the "good old England" – witty and always serene.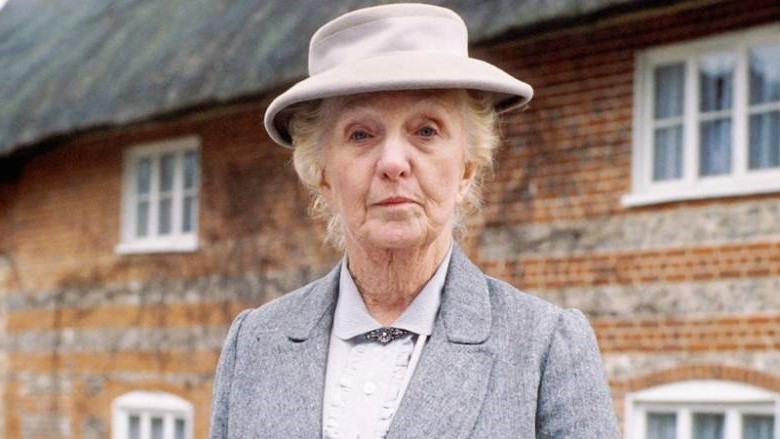 6. Kristin Kagney and Mary-Beth Lacey – Kagney and Lacey (1981)
Two partners and two good friends: one combines heavy police work with the duties of a wife and mother; the other is single and career-oriented. Being a female police officer in the 80s was not that easy, but these two gals showed everyone that they're more than just a pretty face.
7. Veronica Mars (2004)
High school student Veronica undermines the foundations of patriarchy from the inside. Working in her father's detective agency, she helps wives expose unfaithful husbands and catches bandits and other scoundrels. Unfortunately, one day, she starts snooping in the wrong place.
8. Jessica Jones (2015-2018)
Jessica Jones is one of the best Marvel Netflix series. At least the first and third seasons. What can be cooler than a superpowered private investigator on booze, spewing sarcasm and harsh truth everywhere she goes? But even such a formidable hero like Jessica has a few weak spots. Mind control, PTSD, and other dark subjects are the main reason why this show got so popular.