It feels like remakes and reboots make up 90% of all modern Hollywood movies. Each year we keep getting new Disney reboots, new DC reboots, TV show reboots. Give it a rest, come up with something new and original!

To be fair, not all reboots and remakes suck, some are quite good, and a few are much better than their predecessors. Most of the quality changes come from modern technologies, but as with everything else, there are exceptions.

Here are seven movie remakes that are better than the originals!

1. Spider-Man: Homecoming (2017)
There have been four Spider-Man incarnations so far: the Japanese one, Toby Macguire, Andrew Garfield, and our current web-slinger – Tom Holland. Each of the iterations has something good going for them, but nothing will beat Holland's Spidey. He's the right age, equally nerdy and athletic, and, most importantly, Stan Lee himself approved of him. It's sad to see how corporate greed of both Sony and Marvel is about to ruin such an iconic character.
2. A Star Is Born (1954)
Did you know that this story was remade multiple times? There's the original 1937 version, the 1954 remake with Judy Garland, the 1976 remake with Barbara Streisand, the 2013 Indian version "Aashiqui 2", and of course 2018 version with Lady GaGa. Many consider 1954 remake and Garland's performance to the best of the bunch. That version even got 6 Oscar nominations, that's saying something.
3. Ocean's Eleven (2001)
Many people have no idea that the 2001 film "Ocean's Eleven" was actually a remake of the 1960 movie of the same title. The original featured some of the most amazing celebs of that era, including Frank Sinatra, Sammy Davis Jr., and Dean Martin. But it wasn't enough to beat the likes of George Clooney, Matt Damon, Brad Pitt, and other super-stars.
4. Batman Begins (2005)
Let's face it, the pre-Nolan Batman movies were quirky and even fun at certain points, but there's no way any of them can beat "Batman Begins". There's something uncanny about watching Christian Bale kick butts as the caped crusader. Let's not forgot that this trilogy also gave us the genius Joker performance by Heath Ledger.
5. Scarface (1983)
Yes, the movie we all love consider to be iconic is yet another remake! How about that? The original 1932 film did not work as well due to several reasons. It was brutal, but the creators had to state that killing people was NOT cool. Apparently, 90 years ago, it was something to aspire to.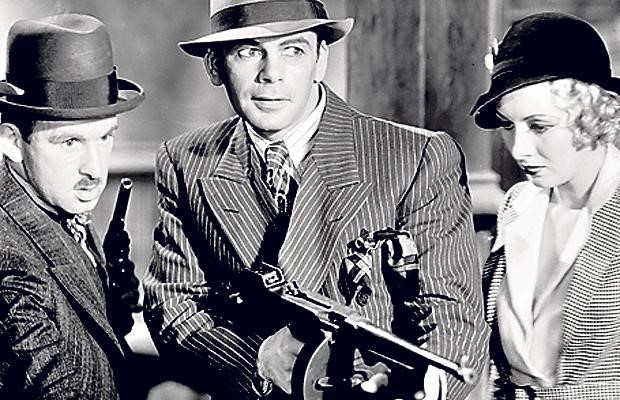 6. 12 Monkeys (1995)
Before we got the far superior version with Bruce Willis and Brad Pitt, there was a French short film called "La Jetée" (The Jetty). The idea was great, but the execution – not so much. This makes 1995's "12 Monkeys" one of the best remakes ever made and in general an excellent movie.
7. The Thing (1982)
Christian Nyby's "The Thing From Another World" (also known as "The Thing") did what it could with the technology available in 1951. The result was not stellar, to say the least. But John Carpenter knew precisely how to make his version of The Thing a claustrophobic, paranoid, gore fest of a horror. The fact that people still argue about the ending, 40 years later, speaks volumes.