There's a new show on CBS these days, and it's called "Why Women Kill". The title seems pretty self-explanatory. The show follows the stories of three women driven to murder, and attempts to explain why they feel compelled to resort to such a drastic means of approach.
It's a brilliant show however, and here's why.
It Has A Wonderful Cast
The three main ladies are Ginnifer Goodwin from Once Upon A Time, Lucy Liu from loads of things and Kirby Howell-Baptiste of The Good Place. All three are stellar actresses and it's amazing to see them in these kinds of roles where they can fully use their talents.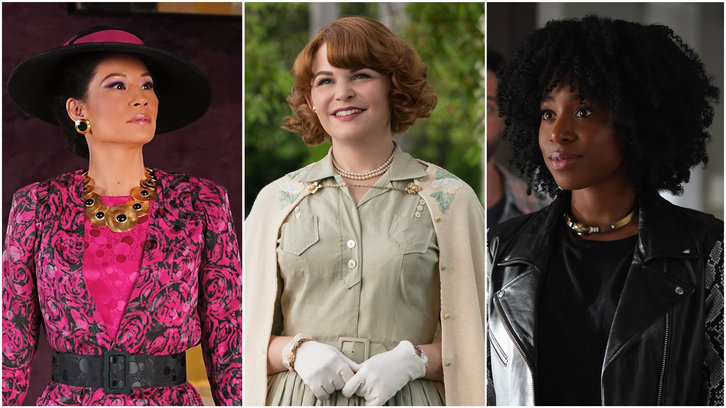 The Series Plays Out In Three Different Time Periods
Each actress has her own time period in which she has to deal with homicidal tendencies. Ginnifer Goodwin's character lives in the 60's, while we can find Lucy Liu in the 80's and Kirby's character is set in the modern 2019.
The Stories Are Great
It's easy to write about women being driven to kill. We already know each of these main characters will take a life at some point because they've been cheated on by their husbands, but it's very refreshing and surprising to see how the story unfolds.
The Visual Themes Are Very Strong
By which I mean that each era has its own authentic aesthetic attached to it. Each decade feels like its own, which only helps in giving these characters – and the story – more depth.
The Show Deals With The Grey Areas
We start off the show thinking these women are in the right, but the show does its very best to create enough backstory for the audience to root for the men as well. Will you think they all deserve to die at the end of the season?