We all know that young stars have always played an important role of the Philippine big and small screens. There's no way you can just substitute the child actors on-screen with someone much older, yet a lot more experienced. And thanks to that, once in a while the kids ware able to get more acting jobs in the future.
Lucky for us, the Philippine film industry has no shortage of outstanding young actors. So here we'll look at some of the biggest names in the show business, namely these fifteen starts you all know and love. They all started off as extras or in small roles, but eventually got big thanks to their immense talent.
We all love them because we grew up with them. Some of them stayed in the showbiz, while others vanished, but still this doesn't change the fact that they used to be highly-acclaimed. Enjoy this little list of Philippine child stars then and now!
Kathryn Bernardo


Best known for her role as Mara in the primetime Filipino drama Mara Clara.



Billy Joe Crawford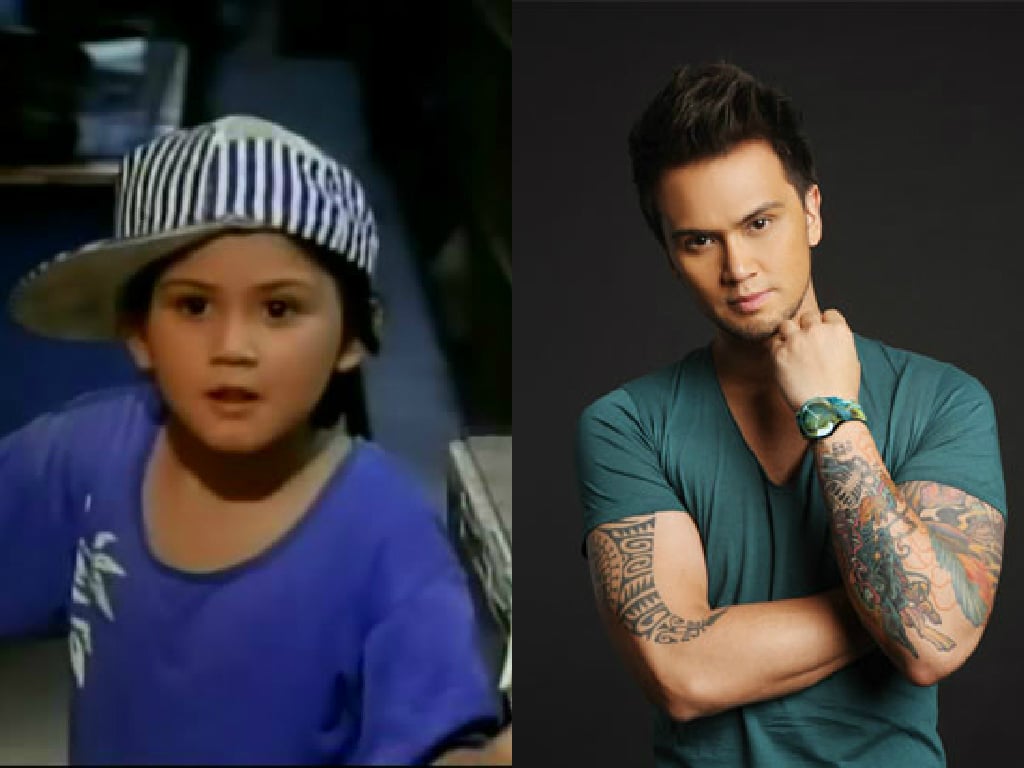 He became quite famous in Europe and Asia with his hit song titles such as "When You Think About Me", "Never My Love", "Steamy Nights" and "Bright Lights".
Matet De Leon

She's been in the spotlight for around 16 years and it doesn't look like she's not gonna stop anytime soon.

Angelica Panganiban

Did you know that she started her acting career when she was 6? That's when she appeared in the TV show "Love Note" in 1992.
Serena Dalrymple

Currently retired from the acting, but it's still impressive she's managed to hold on in this business for 12 years.



Anne Curtis

Started in 1989 and still rolling till this day! Bravo, Anne, that's huge dedication.
Jiro Manio

This little dude became a star when he was 7! That's like every boy's dream to be famous, play with toys and NOT get any confused glances from strangers.

Maricel Soriano

Maricel has starred in films covering numerous genres like comedy, fantasy, horror, thriller, action, romance and drama. We're talking hundreds of movies here, folks!
Sharon Cuneta

Starred in over 50 films, 10 TV shows, recorded 40 albums and worked as a celebrity endorser for countless products. What's your secret, Sharon?



Aiza Seguerra

After rocking Eat Bulaga's "Little Miss Philippines" in 1987 Aiza became a fairly successful child star. Interesting fact: initially Seguerra came out as a lesbian in 2007, but now he identifies himself as a transgender man.
Patrick Garcia

You may have seen him as Ryan in the critically-acclaimed Philippine movie "Madrasta", as well as Nathanael Cordero in the TV series "Darating ang Umaga".

Tom Taus

Born in 1986 in Angeles City, Philippines, he became known for his roles in movies like DNA, Vulcan and Cedie.
Janice De Belen

A woman of a million roles! Janice started her acting career way back in 1976 and by 2016 she's had starred in at least 50 or so movies and TV shows, good and bad.



Roderick Paulate

Let's just say he received his first Best Child Actor award from the Manila Film Festival when he was 6 years old. 'Nuff said.
Camille Prats

Almost 40 movies in just 25 years? That's crazy! Sounds like she had zero time to hang out with her friends at all. Well, at least she's famous now, right?