These are 13 memorable scenes that were actually improvised:
1. Roman Holiday
Although Roman Holiday screenplay won Dalton Trumbo an Oscar, one of the movies most memorable scenes wasn't in it. The iconic scene next to the Mouth of Truth was improvised by Joe Bradely.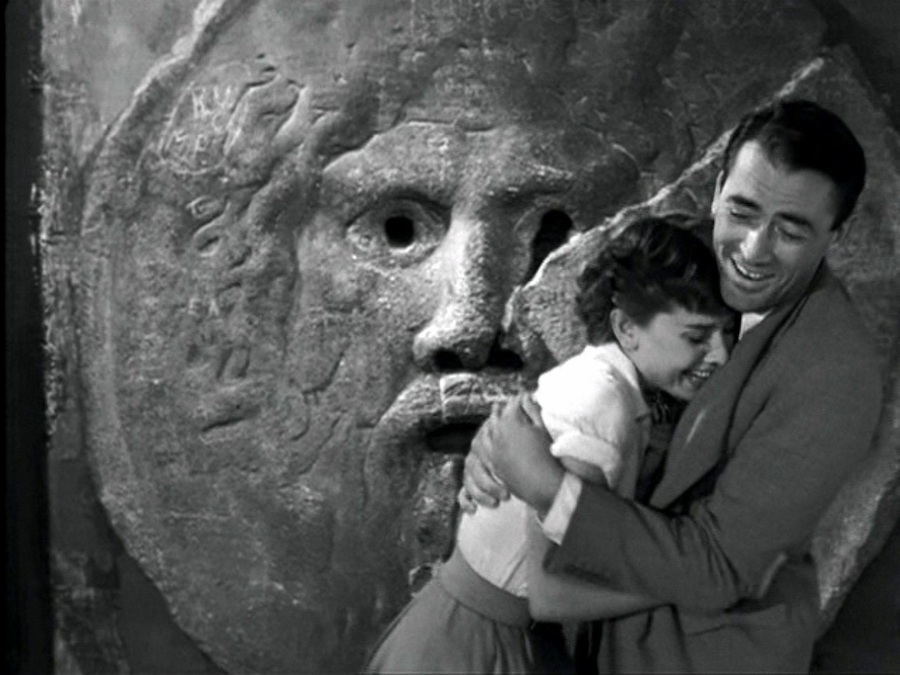 2. Die Hard
Improvising isn't just for the cast. Sometimes directors will have their own surprises stored for the leading actors. Alan Rickman was an extremely talented actor, but his surprise during his fall was entirely genuine. Director John McTiernan pushed him off that ledge and onto a green screen below.

3. Jaws
Although Steven Spielberg generally has very organized shoots, the most memorable line from Jaws was improvised by Robert Shaw. Stunned and at a loss for words after seeing a giant shark, his character says, "You're gonna need a bigger boat."



4. The Godfather
At this point if you enter a room and someone spins in a chair to face you, you jump to two conclusions: they are (or are pretending to be) a gangster and they will be stroking a cat. It's a cliche that's been everywhere—from Austin Powers to Inspector Gadget—but the iconic scene from The Godfather was a lucky coincidence. A stray cat just happened to be on set that day.

5. From Dusk Till Dawn
Though he is now a married father-to-be, back in the good old 90's George Clooney was at the receiving end of hopeless bachelor jokes. Never one to miss an opportunity for a good inside joke with his acting buddies, when Salma Hayek threatened to make him her slave, he quickly retorted with, "No thanks! I already had a wife."