The new Beauty and the Beast action movie is getting more and more attention with each passing week. We've already seen our fair share of sneak peeks, but fans don't seem to get enough of the new movie. With an incredible cast of Emma Watson, Ewan McGregor, Ian McKellen, Luke Evans and Dan Stevens, this movie is doomed for success, or at least we think so. Disney fans have been keeping tabs on Beauty and the Beast for quite some time now and their patience was once again rewarded. Here are 11 incredibly beautiful new posters that will take your breath away.
Emma Watson as Belle
Emma Watson looks incredibly natural in this role. She's the ideal embodiment of the rosy-cheeked smart beauty Belle!

Ewan McGregor as Lumière
Rumor has it Ewan McGregor had some struggles while filming Beauty and the Beast. His new Lumière accent was too much for him to handle, yet it seems he overcame that obstacle. Who could have thought that a role of a singing candelabrum would be so hard?



Emma Thompson as Mrs. Potts
We all remember the lovely Mrs. Potts and her funny little cup-son. Emma Thompson seems to be the ideal fit for the character!

Ian McKellen as Cogsworth
We all know and love Ian McKellen for his spectacular portrayal of Gandalf and many, many other roles, yet this time he's about to try something different and play a piece of furniture. Cogsworth was a wise and witty character and he'll probably be even more amazing in the new motion picture.



Audra McDonald as Garderobe
From Private Practice to Beauty and the Beast, Audra, like many other actors and actresses, has chosen an unusual role for herself. Watching her play Garderobe should be so much fun!

Stanley Tucci as Cadenza
What is it like to portray a grand piano? Only Stanley Tucci has the answer to that question. He was the last to join the cast of Beauty and the Beast and has one of the most extravagant roles to play!



Gugu Mbatha-Raw as Plumette
Although Mbatha-Raw revealed that her character was mostly animated and she didn't get to do as much acting as he'd like, it will still be interesting to see her in this role. She also boasted that she did some singing for the movie!

Luke Evans as Gaston
Female fans of Luke Evans went absolutely crazy when his poster of Beauty and the Beast first came out. In the original Disney story his character was not so lovable, but perhaps in the new live-action movie he will have more followers. He looks so good!



Josh Gad as LeFou
Gaston's goofy sidekick looked really funny in the motion picture, but Josh Gad looks much more reserved than the original LeFou character. Will he be able to pull it off? We'll have to see.

Kevin Kline as Maurice
Belle's father Maurice, all silly and mumbling to himself, will look truly amazing portrayed by Kevin Kline. It was hard to imagine him playing this role, but now that we've seen the poster it all makes sense!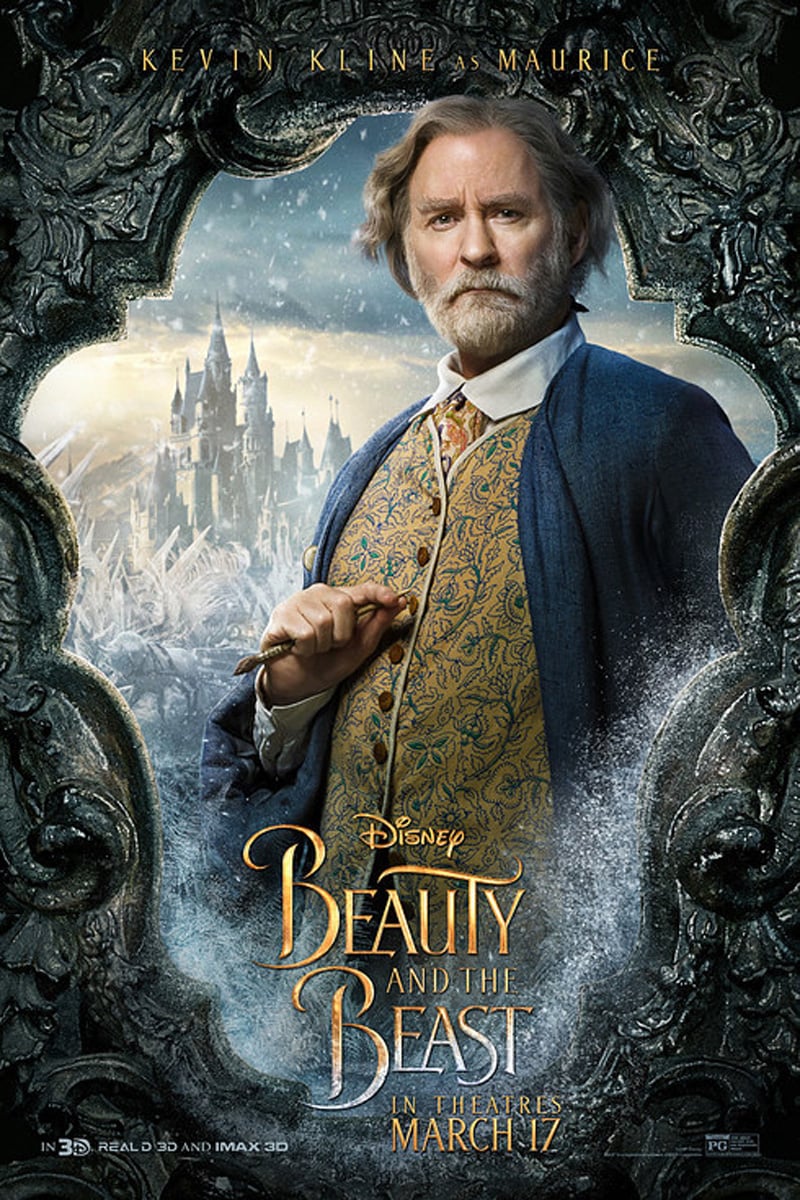 Dan Stevens as the Beast
Dan Stevens is almost impossible to recognize with all this hair on his face. Yet he completely looks the part! We can't imagine a better actor for this role.