The future is usually foggy and unpredictable, but some things can still be expected to come true. Like, which Marvel movie will earn the most money next year, or who will win an Oscar. But for now, let's focus on the top 11 most anticipated movies everyone will be talking about in 2020!

1. Bad boys for Life
Will Smith and Martin Lawrence are returning with a new Bad Boys sequel! Burnett and Lowry had a big fight, which made them go their separate ways. One engaged in private detective activities, and the other is on the verge of getting married. When suddenly, one of the criminals they put in jail years ago starts to hunt them down.
2. Birds of Prey
Margot Robbie will again try on the psyche of the insane Harley Quinn, hopefully without the Joker this time. The premise of "saving a girl from the claws of a dangerous criminal" may not seem that interesting, but the question here is, "how will these superheroines do it" not "what will the do."
3. Kingsman: The Great Game
The prequel to the first Kingsman film will take us to the time of World War I and talk about the formation of this unique spy agency. I'm all for some juicy lore!
4. The Invisible Man
Cecilia and her rich, brilliant boyfriend are having some relationship troubles. Suddenly she finds out that he is a notorious sociopath. At some point, the woman simply runs away from home and hides with her sister. Soon they find out that her ex offed himself and left her a load of money with only one condition – she will lose all the money if there is a reason to doubt her sanity. Do you see where this is going?
5. Mulan
A live-action remake of the old Disney cartoon "Mulan" about a brave Chinese girl who goes to war instead of her sick father. Some sources say Mushu won't be seen anywhere, which is very sad.
6. The New Mutants
Five teenage mutants, unable to control their powers, are extremely dangerous to the people around them. Which is why they are kept in a secret facility that looks more like a horror house. Yes, it's the same New Mutants with Arya Stark that was supposed to be released two years ago. There's still hope!
7. Bond 25
25th Bond film has got to be something special. After years of negotiations, Daniel Craig agreed to play the spy once again. James Bond is hoping to retire and have some fun in Jamaica, but duty calls again: a valuable scientist needs rescuing from the clutches of dangerous criminals.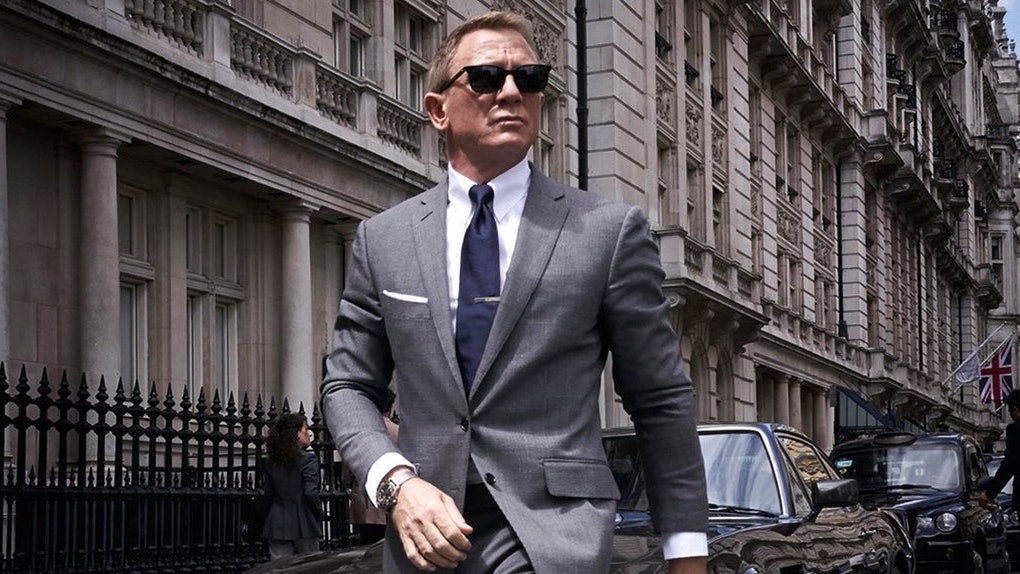 8. Black Widow
A solo film about the first female Avenger – Natasha Romanoff – will start the fourth phase of the Marvel Cinema Universe. We don't know much about Black Widow and her past, but this seems like the worst time to find out, seeing as she's dead and all. But who knows?
9. Fast & Furious 9
The ninth Fast and the Furious will be directed by Justin Lin, who filmed the third through sixth parts of the franchise. Vin Diesel, Michelle Rodriguez, Tyrese Gibson, Charlize Theron, and Helen Mirren will return to their roles, but Dwayne Johnson is out. The actor had a conflict with Vin Diesel, and now they do not seem to be working together. But the Rock and Jason Statham have their own "fast and furious" franchise – "Hobbs and the Shaw."
10. Wonder Woman 1984
An influential and successful businessman, Maxwell Lord, asks Wonder Woman to protect him from Cheetah, who is very angry with him for some reason. As a reward for her service, the Lord promises to resurrect Steve Trevor with one artifact from his vast collection of magic gizmos. Or at least that's how we think the plot will go. It's too early to tell.
11. Soul
Schoolteacher Joe Gardner, who always dreamed of becoming a jazz musician, accidentally dies on the very eve of his cherished goal, and his soul enters a world where people's hobbies, dreams, and interests live. It sounds a bit too serious and sad for a Pixar movie, but we are sure that they will not let us down.