Every year talent agencies in Hollywood uncover new fantastic actors and actresses, who will become iconic one day, just like the "old masters". Some people spend years trying to reach the top while others only need that one (or three) chance to show the world how badass they actually are! So here's a list of 10 fantastic actors who can give the past generation icons, like Brad Pitt and Johnny Depp, a run for their money.
1. Liam Hemmsworth, 26, Independence Day 2
This handsome dude is Chris Hemmsworth's little brother. But he didn't become famous for just being Thro's brother, though. We all remember him from the Hunger Games movies! And then there's the Independence Day 2, but… that was huge letdown. And, come on, just look at him – with a face like that you can get away with anything.

2. Richard Madden, 30, Game of Thrones
Remember Rob Stark? Yeaah, what a great character he was… Until that goddamn Red Wedding thing. Well, at least we saw him in the recent Cinderella movie, so he's getting out there!



3. Eddie Redmayne, 35, Fantastic Beast And Where To Find Them
Redmayne isn't just doing well as an actor, he's actually nailing that whole Hollywood thing! He even got an Oscar for a best male role, not to mention his charm, and charisma. Just watch Fantastic Beasts if you haven't already, and you'll see why he's on this list.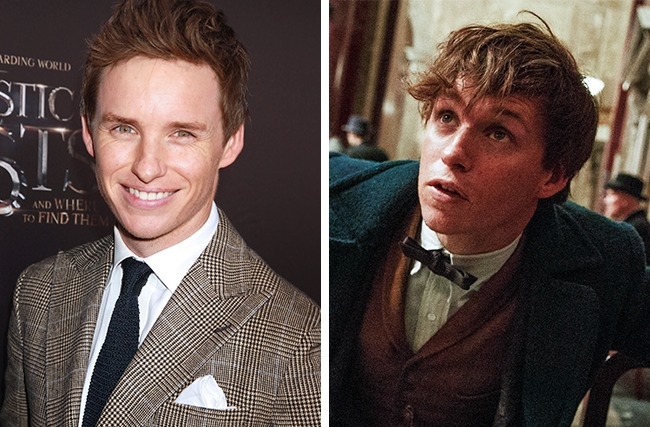 4. Henry Cavill, 33, Man of Steel
Henry is currently the definitive Superman, whether you like it or not. I personally love his Supes and hope that the whole DCCU lives long and prospers. But regardless if you're a fan of the movies or not, one look at this manly man should make you say "damn!" because that's exactly what I've been saying for the past 5 minutes. Needless to say, no Brad Pitt comes even close to Henry. Or maybe I'm just biased.



5. Jake Gyllenhaal, 36, Donnie Darko
Since his breakthrough role in Donnie Darko, Gyllenhaal has become only more amazing with each movie. The day After Tomorrow, Brokeback Mountain, Southpaw, and many other of his movies has proven without a doubt that Jake is worthy of sitting at the top of the Hollywood Pantheon.

6. Chris Pratt, 37, Guardians of the Galaxy
When Chris Pratt just started out, he played this goofy-looking lovable idiot in almost every TV show or movie, and look at him now! All buff and sexy, but still goofy enough to make people laugh even when they shouldn't. Now he's widely known for his role of Star Lord in GotG, and the fierce raptor tamer from the Jurassic World, but to me personally he'll forever remain Andy Dwyer – the best musician-slash-shoeshiner on this forsaken planet.



7. Ryan Reynolds, 40, Green Lant…. I mean Deadpool!
Let's see here. Amazing sense of humor? Check! Sick abs? Check and check! Leaked the test footage of the best goddamn comic book movie ever made? Uuh… allegedly. CHECK! What's not to love about him? In fact go follow him on Twitter, you won't regret it.



8. Jesse Eisenberg, 33, Social Network
That role in Social Network has really kickstarted Jessie's career into gear 5. But, of course, there's the issue with his crazy Lex Luthor in BvS, who acts more like the Joker, but trust me, such a small speed bump won't influence Eisenberg's career in the slightest!

9. Aaron Taylor-Johnson, 26, Kick-ass
How fitting that in a list about the most kickass actors we actually get the dude who played Kick-Ass! It's almost as if I'd planned this. Anyway, this handsome devil has every chance to show everyone what he's really made of. And, yeah, his Quicksilver will be resurrected, mark my words!



10. Kit Harrington, 30, Game of Thrones
And wrapping up this list we have the least knowledgeable man in all of the Westeros – Jon Snow himself. He's really been blowing up lately, even got a role in the new Call of Duty game in 2016! That's pretty huge, and he's only 30. You do the math.