Time and time again I'm being reminded that regular people can accomplish even the most impossible of tasks. Dive jump from space? Check! Walk a tightrope stretched above a deadly canyon? Double-check. Make your face look like almost anyone on Earth? Triple-mega-check!
Take this 26-year-old Chinese vlogger for example. Yuya Mika has an uncanny talent to transform herself into almost any person in the world, from Brad Pitt to Mona Lisa. After all, she's called a makeup artist for a reason, right?
She once said that it's all about the perception, and that you have to see your face as a blank canvas. She was challenged by one of her fans to use the power of makeup and change into someone more Western-looking. Like Mona Lisa for example, which took her about 6 hours to finish. From there on her YouTube channel has been getting millions of hits every month. What a great success!
Let us show you some of Yuya Mika's best transformations!
1. It's that girl from the famous painting but not Mona Lisa!

2. And that's Mona Lisa, of course.

3. Her Marilyn Monroe is on point.

4. Is this a real Audrey Hepburn?

5. Wonder Woman in the flesh! It is freaking uncanny what some makeup can accomplish.

6. Now she's doing men? Holy-molly! If Ronaldo ever needs a face double, he should hit her up.

7. Man, what a talent!

8. Yup, she even did Albert Einstein.

9. …and Charlie Chaplin, because why not?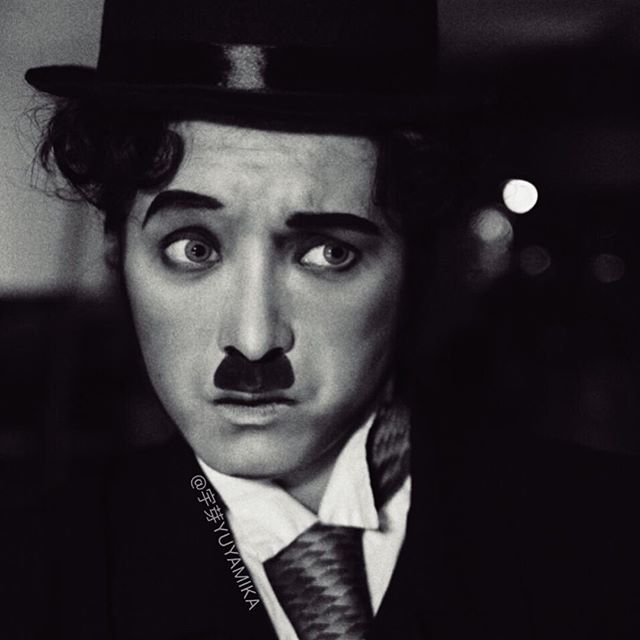 10. Almost perfect, but she forgot the choker collar.

11. If I saw this face in the crowd I'd ask for an autograph. Just saying.

12. It's like she took Taylor Swift's face and just put it on.

13. One would argue that this version of Anne Hathaway looks even better than the original.

14. Now meet Daenerys Stormborn of the House Targaryen, First of Her Name, the Unburnt, Queen of the Andals and the First Men, Khaleesi of the Great Grass Sea,Breaker of Chains, and Mother of Dragons.

15. She even turned herself into an Eastern princess.

16. Her Monica Bellucci (or should I say Malena?) looks uncanny.

17. Just look at this Oh, so beautiful Dita Von Teese.

18. And this is Yuya Mika herself.