Do you have any idea how hard it is to be a dictator in the modern world? They have so many things to handle on a daily basis, such as dealing with an extraordinary amount of personal power, violating the human rights of their citizens and controlling every aspect of their lives, repressing all those political opponents, restricting on the freedom of the press while making sure the propaganda works 24/7.

To deal with all these tedious tasks, you have to be much more than an above average person, you have to be near a super-human type. If you think you are the only one who can rule the whole country and you know what is best for each and everyone of its citizens, you ought to be a great person. And, as they say, behind every great man there is a great woman.

Indeed, in the today's society, with the spread of democracy, remaining dictators often find themselves in the spotlight, but their ladies more often stay behind the curtain. Therefore, we offer you a glimpse of the wives of the biggest dictators. How they look and what they are up to.
Ri Sol Ju, Kim Jong Un's wife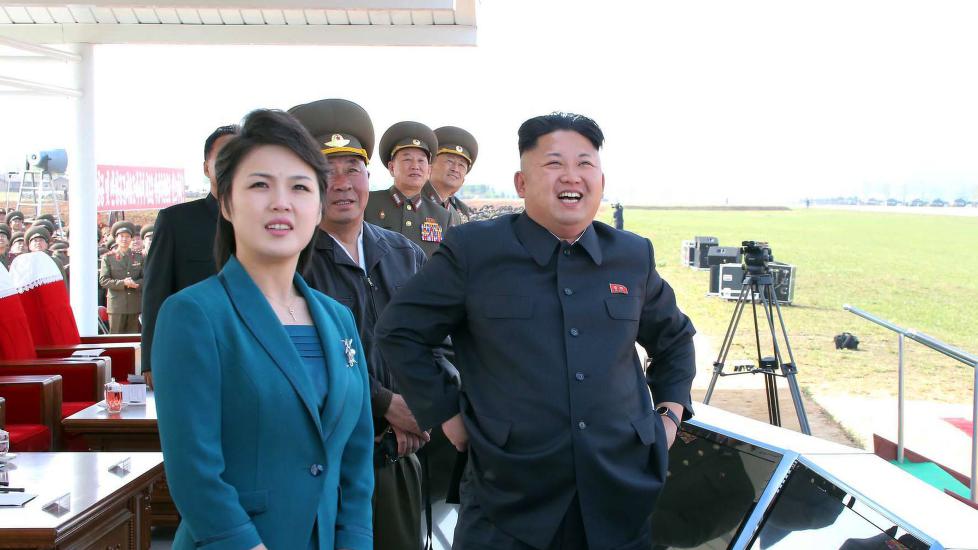 Ri Sol Ju, aka the Kate Middleton of North Korea, was outed only recently. Previously she stood unidentified in photos with the supreme leader of North Korea, having everyone lost in conjectures about who this pretty lady was.
There is very little information about Ri Sol Ju, other than that she's around 30 and hailed from a well-off North Korean family (yep, it's a shocker there are some of those, besides Kim Jong Un's).
There are some rumors, though, that claim she may have shot a homemade porn video and used to lead a profligate lifestyle. Logically, all the people, responsible for spreading these rumors, were ordered by Kim Jong Un to be executed, according to other rumors. Sorry, did you expected more credible information from the country with its own closed Internet?

Asma al-Assad, wife of Syrian President Bashar al-Assad

Asma al-Assad is a British beauty, who met Bashar al-Assad in London, where she worked as an investment banker at J.P. Morgan. Bashar was studying there to become an eye surgeon. They got married as soon as he assumed the presidency from his father in 2000.
Asma tries to gain the reputation of the perfect wife and mother, while raising 3 kids. However, she became notoriously famous for her hypocritical photos of her charitable work and her madcap shopping sprees.

Ana Paula dos Santos, wife of Angolan President José Eduardo dos Santos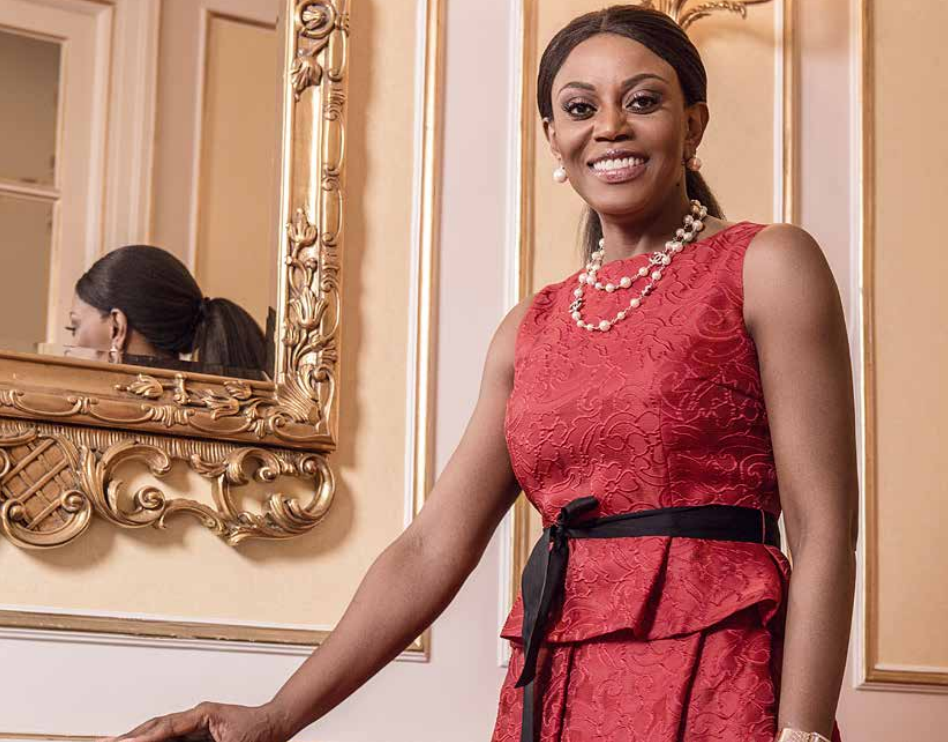 Ana Paula dos Santos is a former fashion model. She met her future husband when she worked as a flight attendant on the Angolan version of Air Force One. Ana now has a degree in teaching and law and is a member of the International Steering Committee.
The first lady once made a huge fuss when she let the public know that her son would study at the Portuguese school in Luanda because of the "bad quality" of state education, something that her husband as a president was responsible.
Nevertheless, many people think José Eduardo dos Santos and Ana make very handsome couple, always elegantly and expensively dressed, making everyone believe they live in southern California rather than in Angola.

Rania Al-Abdullah, wife of Jordanian King Abdullah bin Al-Hussein

Rania was born in Kuwait but was forced to flee during the first Gulf War in 1991. In 1993 she met Jordanian Prince Abdullah II bin al-Hussein at a party. Six months later the couple tied the knot.
Rania presents a strong progressive female voice in the Arab world. She is best known for her advocacy for education, health and women's rights and as an outspoken adversary of the practice of "honor killings".

Chantal Biya, wife of Cameronian President Paul Biya

Chantal Biya is 38. She's gained the fame as the main Cameroonian trendsetter with her passion to wear clothes by European designers such as Dior and Chanel. There's even a Tumblr page devoted to her famous huge coiffure. The Cameroonian first lady leads a social lifestyle, she met with Michelle Obama, Paris Hilton, and Pope Francis. Biya also holds a membership of African Synergy, a club that helps to fight against HIV and AIDS in Cameroon, Côte d'Ivoire, and Burkina Faso.

The 30+ wives of Saudi Arabian King Abdullah bin Abdulaziz Al Saud


King Abdullah was married to more than 30 wives during his lifetime, but there is next to nothing is known about them. It's a common practice for the House of Saud to use marriage and its resulting offspring as a means of binding of alliances. For example, his father, King Abd al-Aziz, got hitched with a daughter of every tribal chief in his kingdom.
You probably think it may be an issue to perform the conjugal duty with this amount of wives. Especially taking into consideration that he is the father to more than 35 children and keeps on procreating in his 70s. Indeed, according to WikiLeaks, King Abdullah regularly undergoes hormone injections and uses Viagra excessively. Did you think being an Arabian king was an easy task?

Eva Braun, 'for less than 40 hours' wife of Adolf Hitler

The existence of the mistress and subsequently wife of the most evil dictator of the 20th century, Adolf Hitler, was one of the biggest secrets of Nazi Germany. This secrecy was kept for more than 12 years. What do we know about Eva Braun? According to Hitler's chauffeur, she was "the unhappiest woman in Germany". Well, it's no surprise with a beloved one like Adolf, who spent most of his free time killing Jews, annexing the territories of foreign countries and trying to subjugate the entire world. While on subject, Hitler's previous mistress ended their relationships by killing herself, I guess that was the only option. Eva, herself, also tried to commit a suicide twice, but unsuccessfully (from a technical point of view, as she stayed alive).
Long years of emotional tension payed off for Eva, when the couple wed on April 29, 1945. But the newlyweds were not destined to live a long life in marriage, since the couple followed the example of Romeo and Juliet, and committed a double suicide the following day. The third attempt was successful for Braun, as well as it was for Adolf. What did this story teach us? Two things: 1 – bad boys need love too, 2 – if you want to surround yourself with love and happiness, the radical dictator, who preaches hatred and encourages mass murder is not your best option.

Ekaterina Svanidze and Nadezhda Alliluyeva, the 1st and 2nd wifes of Josef Stalin
Joseph Stalin is another dark character in human history. Many people think he was an even bigger evil than Hitler. Nevertheles, this fact didn't interfere with his loving women.
Stalin was married twice. His first wife, Ekaterina Svanidze, nicknamed Kato, was a sister of Alexander Svanidze, an old school friend of Stalin. Ekaterina was so devoted to Joseph, that he put aside his atheism and let the marriage be held in an Orthodox church in Tbilisi. Together they had a son, Yakov, but Kato saw her wandering revolutionary husband once in a blue moon. Eventually she was struck by typhus and died. Her demise greatly affected the Soviet leader. At her funeral, Stalin reportedly said: 'This creature softened my heart of stone. She's died and with her has died my last warm feelings for humanity'. Was it the reason for the subsequent Stalin's reign of terror? We'll never know!
What we can tell, that 12 years after the Ekaterina's death, Joseph found new love of his life, Nadezhda Alliluyeva. They met after Stalin had returned to Petrograd from exile to join the unrest following the February Revolution. She was 16 back then and fell in love with the bold revolutionary. Soon after the revolution Nadezhda became Stalin's personal assistant. Two years later the couple married and had two children, Vasily and Svetlana. The suffocating life in the Kremlin with a suppressing and inattentive husband, who often abused alcohol and flirted with his collegue's wives predetermined the fate of Stalin's second wife, and made her commit suicide by shooting herself. Before her death she left a note where she put the blame on Stalin. Needless to say, the public was told that Nadezhda Alliluyeva had died from appendicitis, since it was bad for Stalin's image to have a wife who committed a suicide.