It is not easy being a celebrity, but can you imagine the lives of people that look exactly like the world's most famous actors, actresses, and singers? Sometimes the similarity is so uncanny that we can only wonder whether Mother Nature has done a mistake and created two people instead of one. Nevertheless, things like this happen more often than not. According to statistics, there's at least on person somewhere in the world that looks exactly like you. Think it's a bit creepy? Wait till you see these celebrity lookalikes!
Ryan Gosling
Meet Johannes Laschet, a fashion blogger from Germany. It would be a huge understatement to say that his superstar looks didn't boost his career (and personal life!) at least a little bit. However, being Ryan Gosling's twin is not Johannes' day job, the young man is also studying to become a lawyer.

Audrey Hepburn
Audrey Hepburn's twin, Charlotte Tighe, lives in Britain and rocks an incredible sense of style that helps her look just as fashionable as her celebrity lookalike.

Ariana Grande
Jacky Vasquez often gets mistaken for the gorgeous Ariana Grande. It's no wonder – they look totally alike!



Katy Perry
Even the most devoted fans of Katy Perry often confuse Francesca Brown for their favorite singer. The woman herself wants to become an actress and thinks that her looks will help her with that. After all, Zoe Deschanel is doing great, why shouldn't she?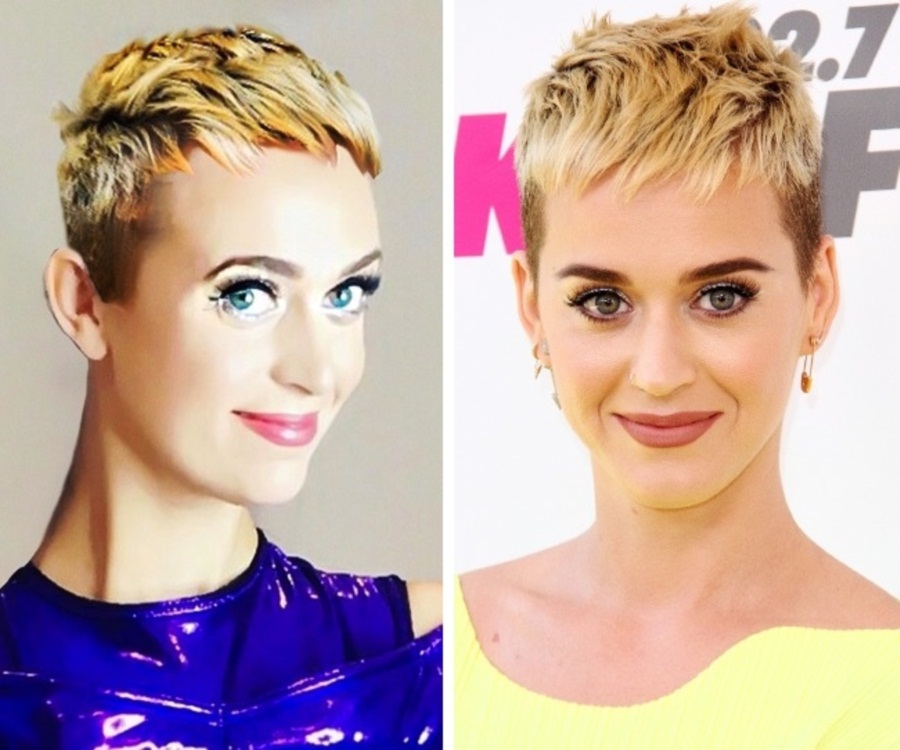 Cara Delevingne
Cara Delevingne's doppelganger, Olivia Herdt, rocks the same thick brows and tender features. She lives in Uruguay, does yoga every day, and has her own successful YouTube channel.

Megan Fox
It seems that Megan Fox has a decent rival! Brazilian model Cláudia Alende looks just as stunning, maybe even more.



Taylor Swift
Taylor Swift has a clone of her own. April Gloria from Kansas knows a thing or two about cosplay. Her makeup skills help her emphasize just how much she looks like the popular singer.

Ed Sheeran
Ty Jones doesn't mind looking like Ed Sheeran. In his Instagram he jokingly shares the incredible 'secret'- that he's the evil twin-brother of Ed Sheeran. By the way, Ty also plays the guitar!

Emma Watson
Megan Flockhart likes to transform into her favorite characters from movies and TV shows. It doesn't come as a surprise that she's especially good at cosplaying Hermione Granger from Harry Potter.



Miley Cyrus
This girl does not only look like Miley Cyrus, but she also knows how to rock that bold style of hers. Her awesome looks and crazy fashion choices have already attracted more than 30,000 followers to her Instagram profile.

Selena Gomez
Phanthegerow Louiselle, a model from Malaysia, is proud to look like Selena Gomez. Although she thinks that this is not the kind of fame she wants for herself, so she is following her own path. Phanthegerow has already starred in one movie and is not planning on stopping.

Adel
Ellinor Hellborg blew away her Instagram followers when she shared her own take on Adele's makeup look. Needless to say, she was immediately dubbed Adele's lookalike, but it seems that she can pull off almost any look she wants!



Leonardo DiCaprio
Konrad Annerud, a Swedish skateboarder and model, looks exactly like Leo DiCaprio back in the day. This guy can easily pull off a Titanic remake and play the role of Jack!

Britney Spears
Michaela Weeks is the 'official' doppelganger of Britney Spears, if there is such a thing. She has her own program and travels all around the world with 'Britney Spears' concerts.

Kit Harington
Kit Harington, one of the main leads in Game of Thrones, has not one, but two lookalikes! The first one even has his own version of a dire wolf (a direct to be precise) and rocks the same luscious mane as the actor himself.



The second guy works in a supermarket!

Kim Kardashian and Kylie Jenner
Sisters Sonia and Fyza Ali are makeup artists who are obsessed with Kim K and Kylie Jenner. They went so far as to undergo numerous plastic surgeries to become more like their favorite stars! Sonia and Fyza have thousands of Instagram followers and are becoming more famous with each passing day.