So what's a helix? It's that thin curved outer part of the ear, where you used to wear all your weird earrings, but this brand new trend turns it into a tiny little canvas for simple yet classy tattoos. Who needs earrings anyway, right?
1. Some cute flowers to cover your old earring holes.

2. Kinda looks like a tribal design. I like it!

3. In case the sounds lose their way to your ear drums…

4. Is it a fire? Is it a flower? Maybe both?
5. More hole flowers! That's right, I'm calling them that.



6. That's just one beautiful ear.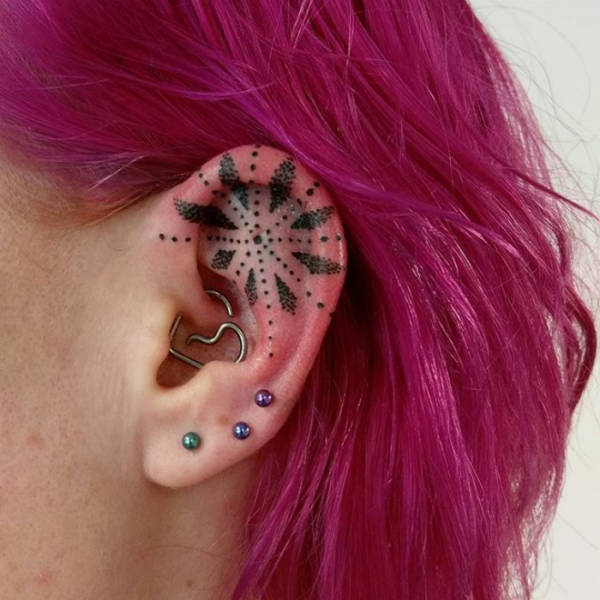 7. Leaves… Leaves everywhere!

8. This is probably the busiest ear I've ever seen.

9. Stick a flower in your ear, why don't you!

10. Minimalist design. Love it!