Capitalist society has made us inexplicably fascinated by the lifestyle of the rich and the famous. It's as if everyone is asking the question "what would it be like to have this much money?" And thanks to that fascination, some people document pretty much everything that rich people buy.
Up today: the wicked expenses of the man known as Leonardo DiCaprio.
The Piano From Casablanca
He bought this piano because Casablanca is the movie that inspired him to become an actor in the first place, and it cost him $600,000.

Bono's Guitar
He bought it at an auction for charity, though. He paid $100,000 for it, which is a lot for pretty much any guitar.



Fisker Karma Hybrids
I'm sure you hadn't heard of these either, since they're wickedly expensive hybrid cars. Each one goes for about $100,000 and Leo adores them.

Designer Sunglasses
It's a very rare thing to see Leo in either a picture where he's wearing cheap shades or a picture where he's wearing shades he wore in another picture.

Action Figure Collection
I know it sounds incredible, doesn't it? It's literally one of the nerdiest things in the world and Leo DiCaprio does it. The biggest part of his collection is Star Wars figures. I feel so much better about my Death Star mood light and Star Destroyer speaker now.



Building Eco-Resorts
It's no secret Leo cares about the environment, and his eco-resort is meant to have all the luxury of a regular resort, but none of the carbon footprint.

Gifts For His Mom
How can you hate a guy that still buys gifts for his mom?



Renting Yachts
He never buys them, he just rents them from other rich people. I can't even look at a yacht without going bankrupt, but whatever.

Donating To Charity
Leo cares about the world, and he gives a lot of money to charity. He even created his own organization, called the Leonardo DiCaprio Foundation, to make sure every living thing on this planet – that includes animals and trees – gets a good future.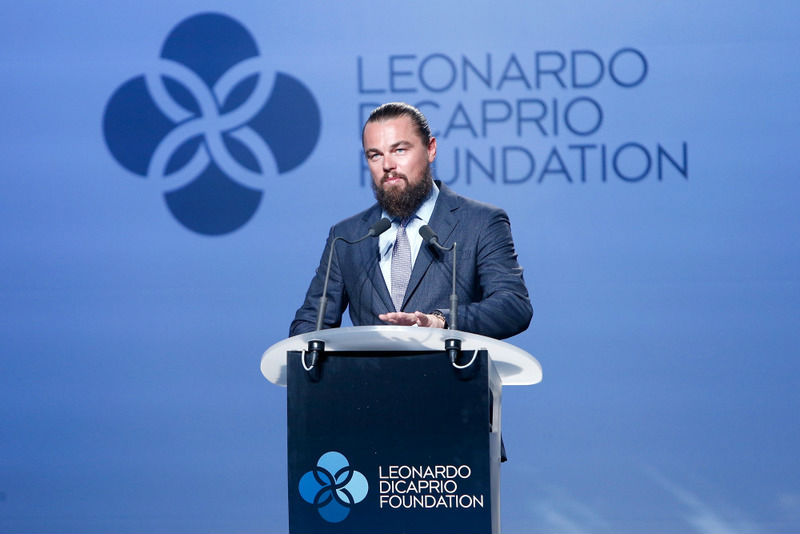 Vitamin C-Infused Showers
Apparently it has loads of health benefits. Just imagine being so rich that you're actually considering burning money on this.



Private Jets
This is something often used against Leo since his carbon footprint from flying all those jets around the world is probably a lot bigger than yours or mine.

Luxury Watches
It's one thing to be able to tell the time, but Leo does it in style.



Movie Rights
The first movie that he produced was The Wolf of Wall Street. While making movies might be how he makes his money, producing movies means you're actually using your own funds to make the movie happen.

Exotic Pets
And he's especially fond of tortoises! He currently owns a Sulcata Tortoise that can grow up to 200 pounds and will probably outlive us all with its 80 year lifespan.